Opening virtual cards easily via Sacombank Pay app
31/05/2021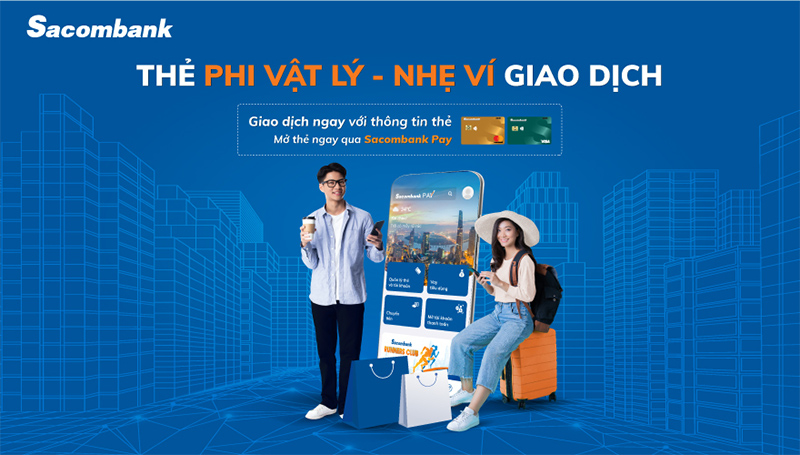 Users can use the virtual card information to do online transactions right after successful card opening. Also, they can get the plastic card at Sacombank branches with fast card issuing machine or within 5 working days at other branches depending on the card receiving place they registered.
The plastic card is accepted globally for purchasing (including QR/NFC transactions), withdrawing cash by QR code at Sacombank ATMs, transferring funds to bank account/card/mobile number etc.
Particularly, users will get waiver for the first-year annual fee and cash withdrawal fee at Sacombank ATMs when opening Visa/Mastercard virtual cards. With Mastercard cards, they will be offered free insurance for online shopping and protecting personal information worldwide also.
Moreover, Sacombank has been conducting many attractive promotions such as zero fee for fund transfer to any local account/card via Sacombank Pay till Jul 31st 2021; VND 50,000 discount off when using Sacombank Visa cards at Grab, Gongcha, Innisfree, Tiki, CGV etc. till Jun 30 2021.
Further information, kindly contact Hotline 1900 5555 88 / +8428 3526 6060; Email: ask@sacombank.com or visit khuyenmai.sacombank.com.