Regster for Sacombank credit cards right at home
04/10/2021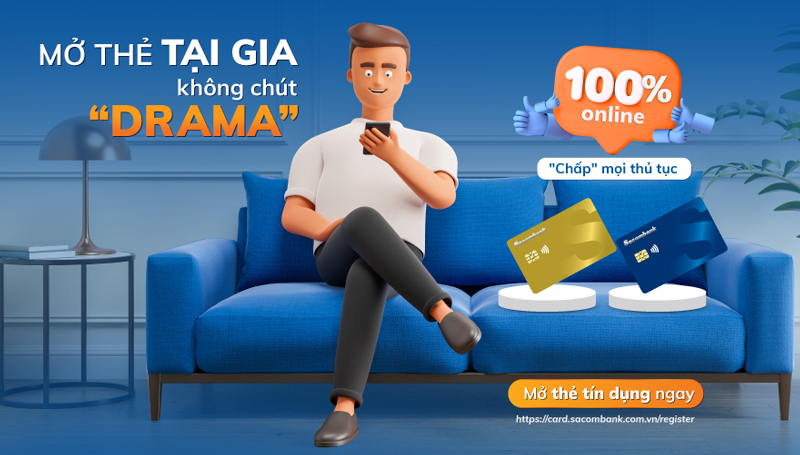 In addition, from 10/05/2021, customers having savings account at Sacombank can apply for fast-issuing credit cards on Sacombank Pay application, get the issuance result within 5 minutes and the plastic card will be delivered to the registered address later.
Sacombank personal credit cards are the essential finance back-up solution to all spending demands with many benefits including unlimited credit limit; interest-free period up to 55 days without collateral for payment transactions; worldwide acceptance for cash withdrawal and payment, especially contactless and QR transactions; reward points/miles accumulated on spending to redeem gifts/cashback; 0% interest instalment plan for worldwide payment transactions and cash withdrawal at Sacombank ATMs; discounts of up to 50% when dining, shopping, travelling; 24/7 transactions via eBanking, Sacombank Pay app etc.
For detailed information, kindly contact Hotline 1900 5555 88 or 028 3526 6060; visit khuyenmai.sacombank.com; and register for credit cards at Sacombank branches or https://card.sacombank.com.vn/register.