Sacombank announced 2020 business performance results
21/01/2021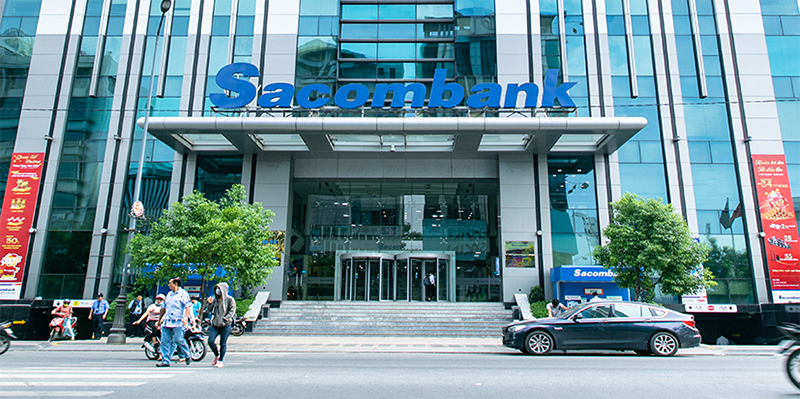 The operational scale of Sacombank continued to grow strongly, total consolidated assets reached nearly VND 493,000 billion, an increase of nearly 10%, of which profitable assets increased by 13%. Total mobilization reached VND 447,000 billion with deposits amount from corporates and individuals reaching more than VND 439,000 billion. Credit balance reached more than VND 340,000 billion, up 15%, which aligned with the credit limit allowed by the State Bank.
NPL collection and debt handling were promoted, revenue reached more than VND 15,000 billion, so backlogged assets continued to decrease by 16.7% compared the previous year and the NPL ratio was pulled down to 1, 6%. Business efficiency improved positively, total income increased by more than 18% year-on-year, of which service revenue increased by nearly 13% with a large contribution from insurance, card and e-banking. Operating expenses are strictly controlled, increasing only 6% compared to the previous year, facilitating the provisioning for risks and allocation of accrued interest under the VND5.500 billion Project, up 25% and be triple compared to the targets of the project.
Consolidated pre-tax profit, though, still reached VND 3,339 billion, exceeding 30% the targets assigned by the General Meeting of Shareholders. Operational safety indicators always comply with regulations and improve positively, especially CAR always remains above 9%, ensuring the balance between safety goals and efficient exploitation of capital.
Size of regular customers of Sacombank by the end of 2020 reached nearly 7 million, up 14% over the previous year. With the customer orientation, Sacombank has accompanied customers to overcome difficulties in debt structure, interest rate exemption / reduction of nearly VND 9,000 billion according to Circular 01 of the State Bank of Vietnam, deploying nearly VND 40,000 billion preferential credit packages for individuals and businesses, at the same time increasing the experience and satisfaction of modern, multi-utility products and services for customers.
During the past year, Sacombank has invested heavily in technology innovation and digital transformation, pioneering the application of modern technologies in business and administration such as chatbox, eKYC electronic identification, and NFC payment, Tap to phone... In parallel, the solutions to automate, digitize internal processes such as CRM, LOS, online operations and approval ... are also promoted in order to shorten transaction time, to reduce costs and to increase efficiency.
In addition, the risk management projects under Basel II standards also follow the roadmap, so far Sacombank has completed pillar 1 according to Circular 41 and Circular 13; Deploying Pillar 2 in an advanced method and is one of the few domestic banks that has built up a risk database management system according to advanced practices.
In 2021, the main focus of Sacombank is to continue restructuring operations and create a foundation for digital banking development with the motto of "Strong mind – High growth". Accordingly, the Bank will accelerate the process of restructuring after the merger; improve customer experience, satisfaction and confidence; speed up the transition; strengthening risk management, comprehensive monitoring of system operations and improving scale, productivity and efficiency of operations.