Sacombank continues to be the best bank for foreign exchange services in 2021
22/10/2021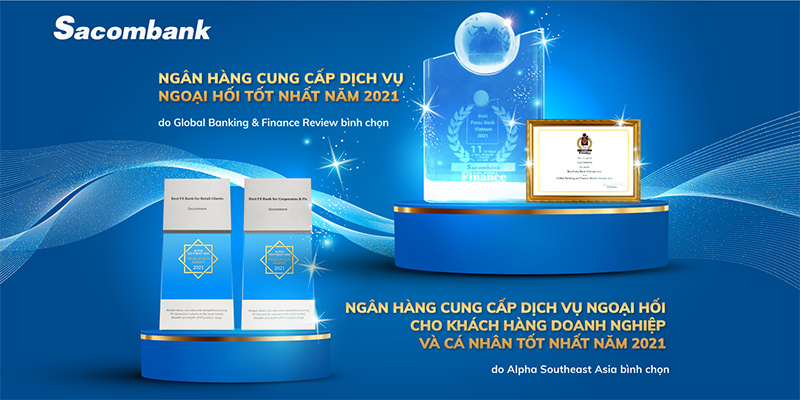 In the early years of establishment, Sacombank was issued the license of foreign exchange transactions, which contributed to create the currency market in Vietnam. Throughout the business development, Sacombank has received many awards for foreign exchange service.
During the voting period, both magazines highly appreciated Sacombank for providing a diversified category of foreign exchange services for personal and corporate customers throughout the wide transaction network in 52/63 provinces in Vietnam as well as Laos, Cambodia and online channels including Internet Banking, Mobile Banking based on high technology and security platforms.
In addition, Sacombank has the advantages of plentiful foreign currencies liquidity, multi foreign currencies payment to meet the buying and selling demands for transactions including spot trade, forward, SWAP, option, futures contract with competitive price, flexible time, quick process etc. Besides conventional exchange transactions, Sacombank has added the solution named commodity futures to prevent the risk of commodity price fluctuation with many preferential policies on transaction fee. Sacombank analysis experts observe the movement of markets, update the latest fluctuations, and consult customers on suitable business orientation.
Thanks to the unified and effective strategy as well as well-trained sale staffs, Sacombank foreign exchange service has grown rapidly year by year and made way for being one of the leaders in the transaction revenue and profit.