Sacombank continues to cooperate with IBM for transforming its security operations centre
25/02/2021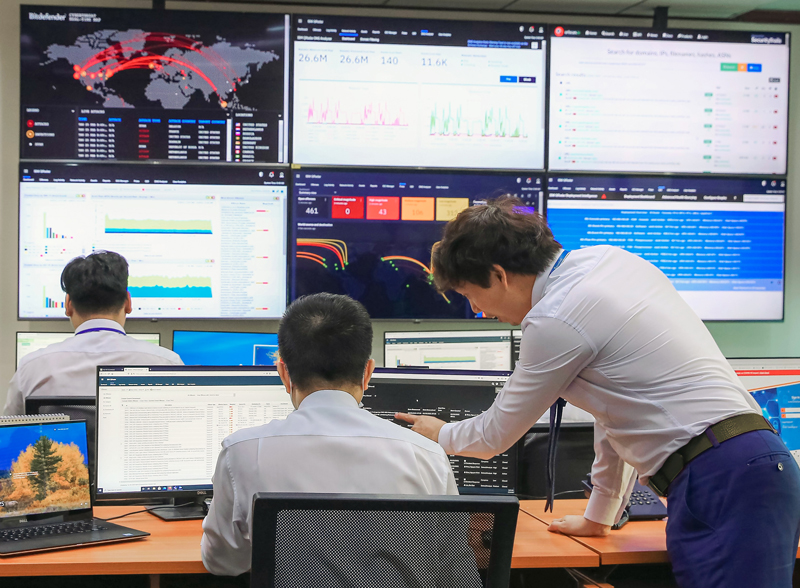 This project will focus on deploying and integrating new tools and enhancing the existing SOC to detect and respond to cyber security incidents more effectively. It includes upgrading QRadar infrastructure to a stable version by taking an advantage of additional features and fixing errors in previous versions, deploying and integrating with a Security Orchestration, Automation and Response (SOAR) platform for agile incident response (IR) process, preventing cases to use separately related to threats on Sacombank's documents, implementing Qradar Network Insight (QNI) to improve network security threat analysis to identify Indicators of Attack (IOA) in real time, extending security monitoring to 250 additional log sources, deploying framework and users library, as well as executing an annual review of SOC maturity performance.
Mr. Tran Thai Binh, Head of Sacombank's information technology division, said, "As one of the leading commercial banks in Vietnam, Sacombank is well aware of its role in customer data protection and should have data security strategies. Right from the beginning of the digital transformation journey, the bank has focused on investing in building the SOC and phase 1 has been successfully deployed. Now with IBM's world-class expertise and security standards, phase 2 of the SOC transformation will allow us to more effectively detect and protect against cybersecurity threats, ensuring that customer data is protected optimally and most securely."
According to the Global Data Breach Report 2020 conducted by IBM and the Ponemon Research Institute, the financial services industry alone lost US$5.85 million in losses due to data breach. Among the 17 industries surveyed by IBM, the financial industry ranked third in average cost of losses. The time it takes to detect and patch cybersecurity in the financial industry is about 233 days. Early detection and response effectively, as well as investment in technology to speed response time, are key things to reduce the impact of cybersecurity incidents and the costs associated with loss of customer data as well as minimizing business losses.
Ms. Pham Thi Thu Diep, CEO of IBM Vietnam, said, "Cybercriminals are constantly developing cybersecurity attack tactics for financial gain, disrupting or damaging the reputation of businesses. In such situations, it is important for businesses to have SOCs with industry-leading technology in place to operate and respond in a timely manner. We are proud of IBM's leading security technology and services that will provide an integrated system for network security threat analysis and detection to help Sacombank achieve its mission of providing comprehensive and classy financial and banking services to its customers."
------------------------------------------------------------------
About IBM Security
IBM Security provides an integrated and most advanced portfolio of enterprise security products and services. Our portfolio of products and services, supported by the world-renowned IBM X-Force® Independent Research Group, enables organizations and businesses to effectively manage risk and defend against emerging threats. IBM operates one of the world's largest security service deployment, development and research corporations, monitors 70 billion security events per day in more than 130 countries and has been granted more than 10,000 security patents all over the world. For more information, please visit  www.ibm.com/security or IBM Security Intelligence blog.