Sacombank continues to provide a preferential capital loan of VND 20,000 billion
19/10/2021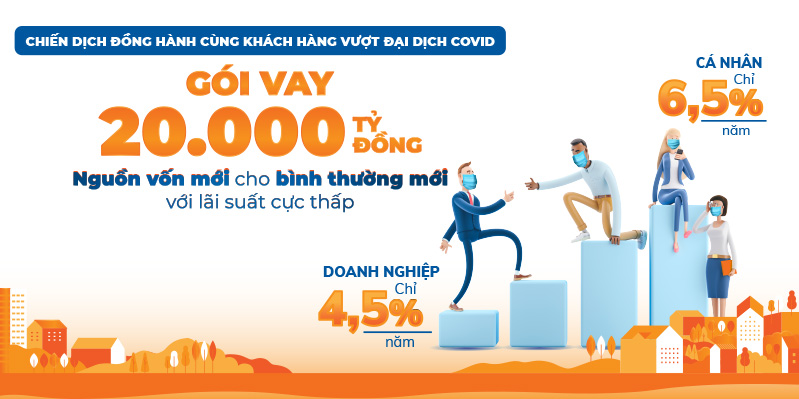 Particularly, Sacombank has resersed VND 10,000 billion for corporate customers to expand the scope of business manufacturing with a preferential interest rate from only 4.5%/year for a 3-month loan term and 5.5%/year for a 6-month loan term. In addition, from Jun 2021, Sacombank has also implemented a preferential loan package of VND 10,000 billion with an interest rate of 4%/year for exporters as well as pandemic-affected corporates.
The other VND 10,000 billion is for personal customers who get loans for business manufacturing; real estate buying, building, or repairing; car buying with an interest rate from only 6.5%/year and a preferential lending term of up to 12 months. Customers can pay VND 100 million per month before due without prepayment penalty. Personal customers opening an online savings account via Sacombank Pay app or Sacombank eBanking (Internet Banking, Mobile Banking) will also earn a 0.5% higher annual interest rate than brick-and-mortar banking and can get a 24/7 fast loan secured by the savings account balance without visiting the bank.
Further information, kindly contact Hotline 1900 5555 88 or visit khuyenmai.sacombank.com.