Sacombank Pay app won Sao Khue Award 2021
27/04/2021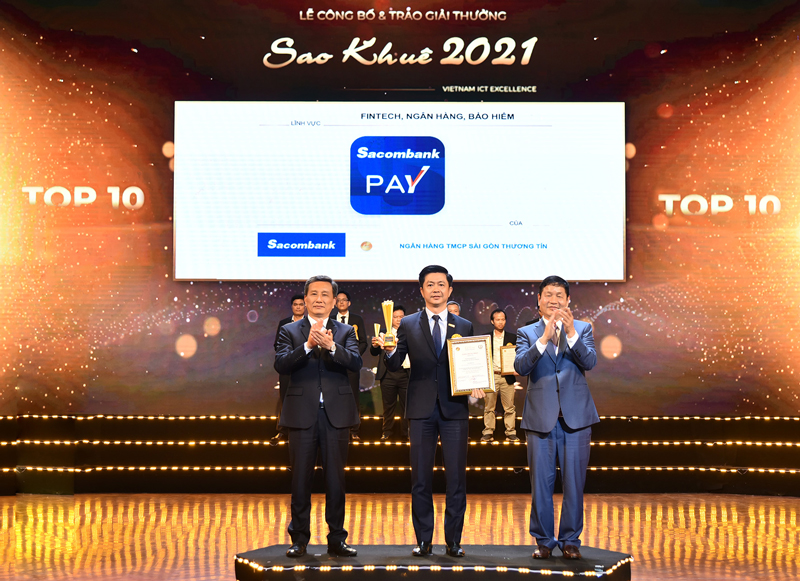 Sacombank Pay application is highly appreciated thanks to the combination of modern technologies such as Big Data, mobile contactless payment technology (NFC), artificial intelligence (AI), Face Recognition technology… Thereby, providing customers with a friendly and easy-to-use interface with diverse features: Open account/credit card, link with domestic card and internationalization of all banks; Actively manage cards and accounts; Register for consumer loans with preferential interest rates; Saving; Fast Transfer/Deposit; Payment and withdrawal by scanning QR code; Buy lottery tickets for you; Book hotels; Buy air/bus/train tickets, movie tickets; Payment of living bills; Recharge your phone…. Besides, Sacombank Pay also allows customers to open beautiful digital accounts right on the application by registering personal information and performing online authentication (eKYC) to save time and bring maximum convenience.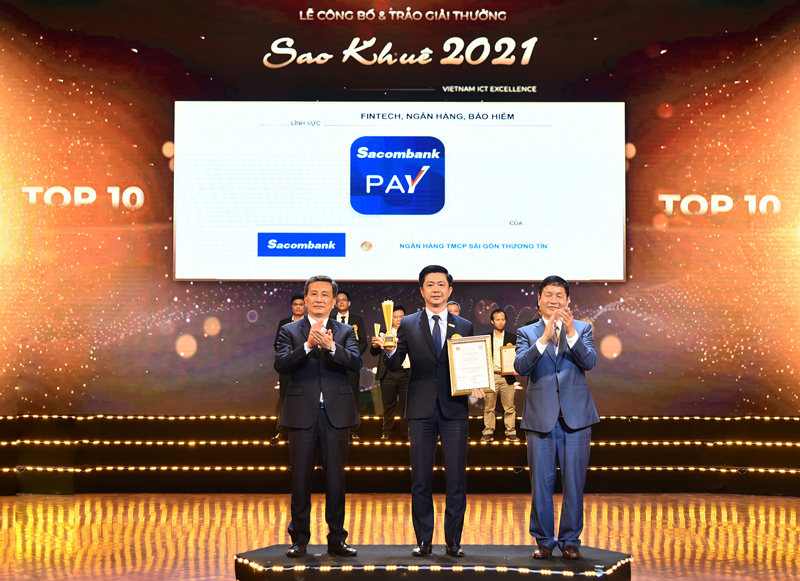 Mr. Nguyen Minh Tam - Deputy CEO of Sacombank received the award "Top 10 Sao Khue 2021"
According to Mr. Truong Gia Binh, Chairman of the Founding Council of VINASA - The Organizing Committee of Sao Khue Awards 2021, in general, the products and services participating in Sao Khue reward this year have grown and have many bright innovations and crative in product development investment, most of them have been upgraded to a new level with new technologies AI, Cloud, Big Data, IoT, Blockchain... Especially, many digital technology products and services are on trend which rightly match to market needs. These are the bright spots that have a pervasive impact of the digital economy, contributing to Vietnam's impressive growth record.
On the same day, Sacombank was honored to receive the award "Asia-Pacific Typical Brand in 2021" voted by the Asia-Pacific Economic Review in collaboration with important national and international agencies. The award aims to recognize the bank's contributions in applying scientific technology to business activities to meet the requirements and interests of consumers, contributing to increasing competitiveness and promoting the national economy in the period of integration and development.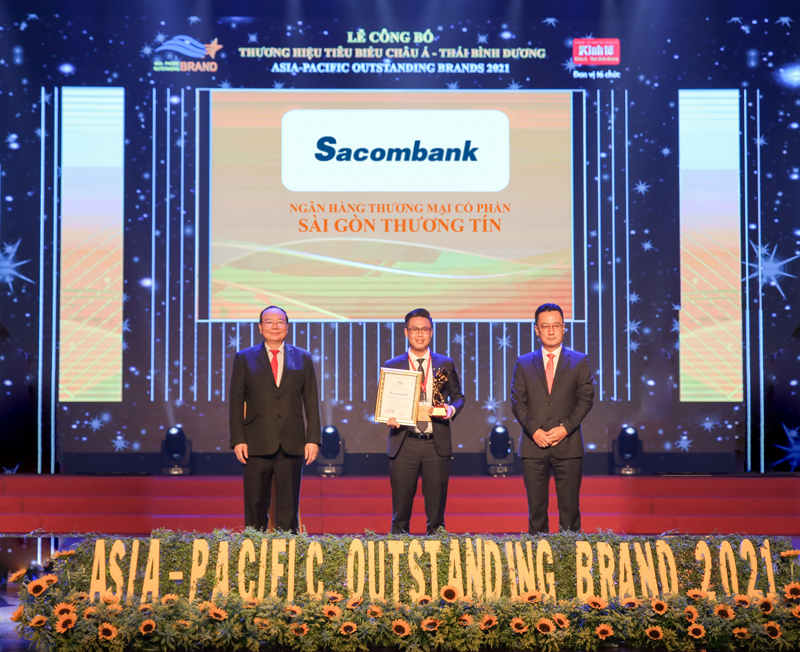 Mr. Nguyen Tan Cuong - Deputy CEO of Sacombank's Corporate Division received the award "Typical Brand in Asia - Pacific in 2021"
On the occasion of receiving two important awards in a row, from May 4 to July 31, 2021, Sacombank will waive all fees for customers when transferring money to account numbers, or to both internal and external domestic card system from payment account on Sacombank Pay.