Sacombank reserves up to VND 10,000 billion for preferential loans for businesses
18/06/2021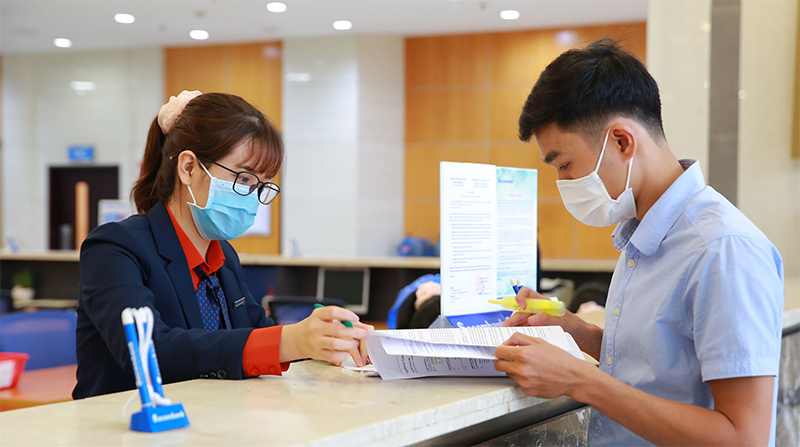 The target customers of this capital source are enterprises from micro to large scale, using services at Sacombank such as e-banking, payroll service, guarantee, international payment, etc. The interest rate fluctuates from 4% pa to 6.7% pa depending on business lines, operation scale, loan term and level of transaction connection with Sacombank. The preferential capital is applied by the Bank until the end of December 31, 2021 or when the capital source runs out, whichever comes first.
In addition to useful financial solutions, Sacombank also continuously implements more incentives to increase benefits for corporate customers. From June 1, 2021 to August 31, 2021, all corporate customers are free to choose a nice account number at Sacombank; enjoying free annual service fee for business card; free service fee for payroll service within 3 years and employees of that enterprise are also entitled to a package of modern banking services; getting double offers: free recurring service and transaction fee for up to 12 months for businesses and partners doing transactions at Sacombank; at the same time waiving/reducing many other service fees.
In particular, new corporate customers or existing corporate customers who increase transaction volume or return to transactions with Sacombank who meet the conditions on the number of transactions and the average balance of the current account will be eligible to participate in the lucky draw program named "Getting luxury cars – Enjoying million wonderful deals" with the prize structure includes: 1 special prize which is an Audi Q2 car worth VND1.8 billion, 6 first prizes which are Combo worth VND100 million, 12 second prizes worth VND50 million each. Customers who win the first and second prizes can choose gifts according to their needs, which are modern office equipment combos (including interactive screens, projectors, laptops, printers, tablets...) or combos of care equipment for office health (including air purifiers, automatic hand washing, temperature meters, etc.). The three draws are expected to take place between July, August, and September 2021.
Through the implementation of incentives and modern financial solutions, Sacombank is actively accompanying businesses in the provision of capital as well as financial management, thereby optimizing cost efficiency and increasing revenue which also help to enhance competitiveness.