Sacombank successfully organized the Annual General Meeting in fiscal year 2020 via online event
23/04/2021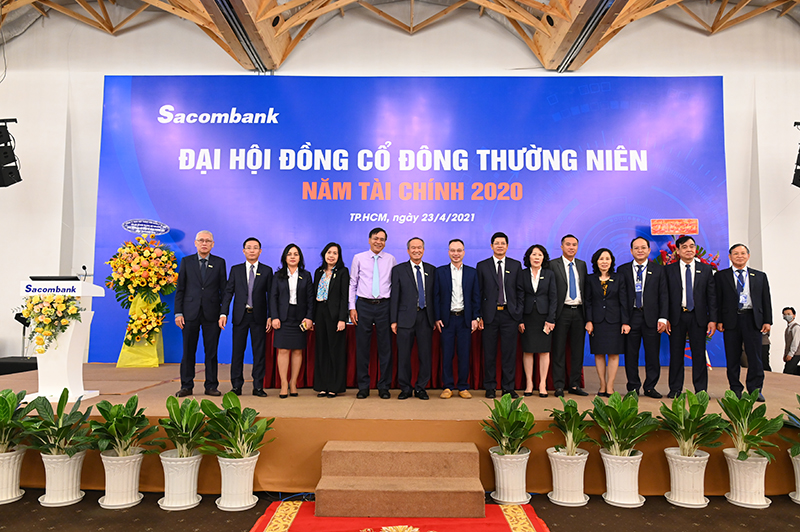 This is the second year Sacombank has conducted the General Meeting in an online format, enabling shareholders across the country to be fully active in participating, monitoring the meeting, submitting comments and voting.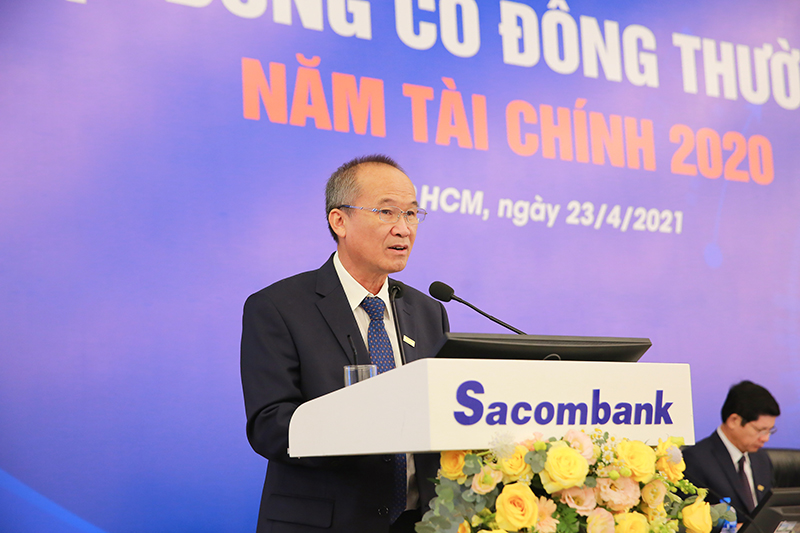 Mr. Duong Cong Minh - Chairman of the Board of Directors delivered the opening speech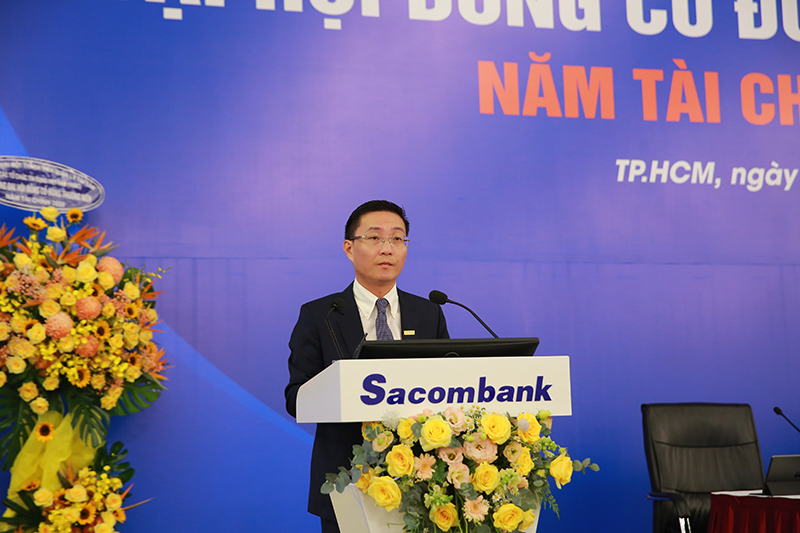 Mr. Tran Minh Triet - Head of the Supervisory Board presented the report of the Supervisory Board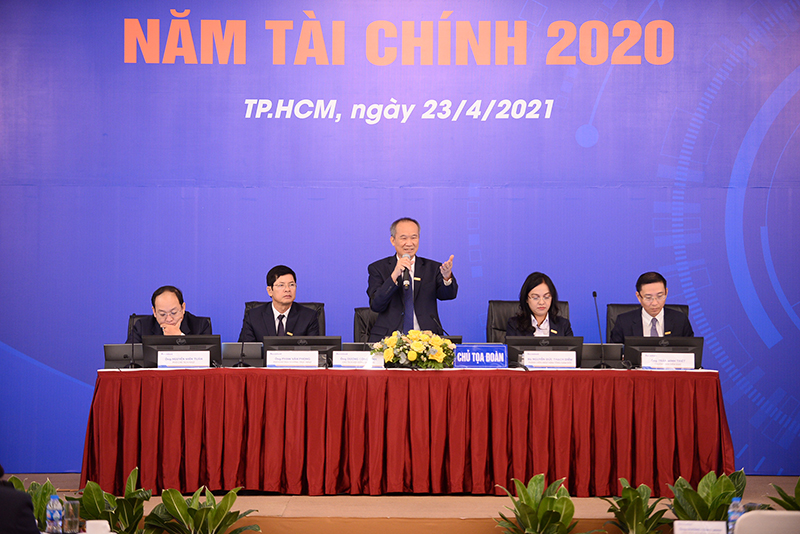 Meeting Chairman
In 2020, Sacombank continued to excel in most areas of operation, basically completing key targets of the fiscal year 2020. Accordingly, consolidated profit reached VND 3,339 billion, exceeding 30% the plan assigned by the AGM; total assets of VND 492,516 billion, up 9%; total mobilization of 447,369 billion dong, up 8%; total credit balance is 304,572 billion dong, up 15%; bad debt ratio decreased to 1.64%. The bank has actively recovered and handled bad debts and outstanding assets with sales of more than VND 15,200 billion, and deducted more than VND 5,600 billion for risk provisions and allocated expenses for handling outstanding assets belonging to the bank's scheme, increasing the accumulated deduction since the project's implementation to more than VND 12,000 billion. In addition, Sacombank has restructured debt, waived/reduced interest/fees over VND 8,300 billion according to Circular 01 of the State Bank and deployed VND 44,500 billion of preferential credit packages for customers.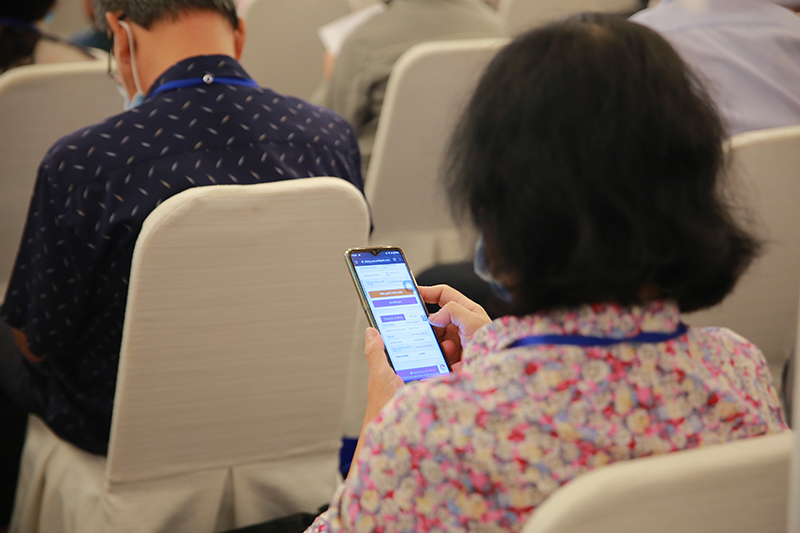 Shareholders vote online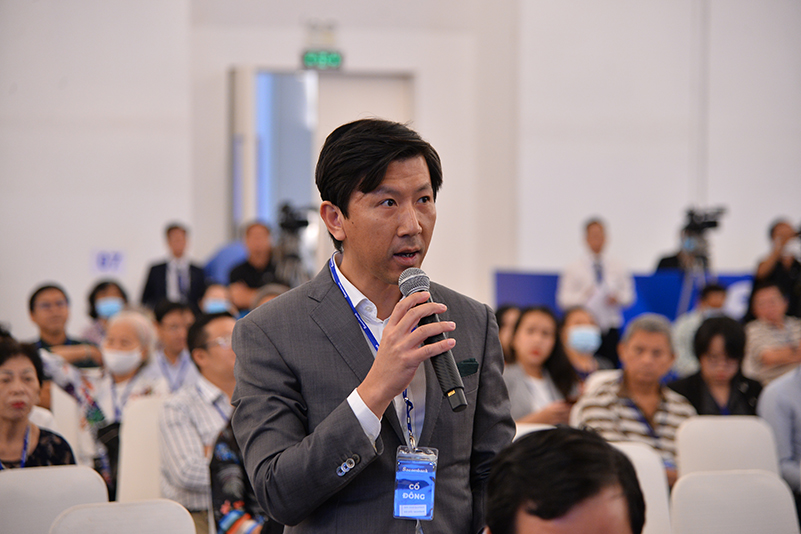 Shareholders participate in the discussion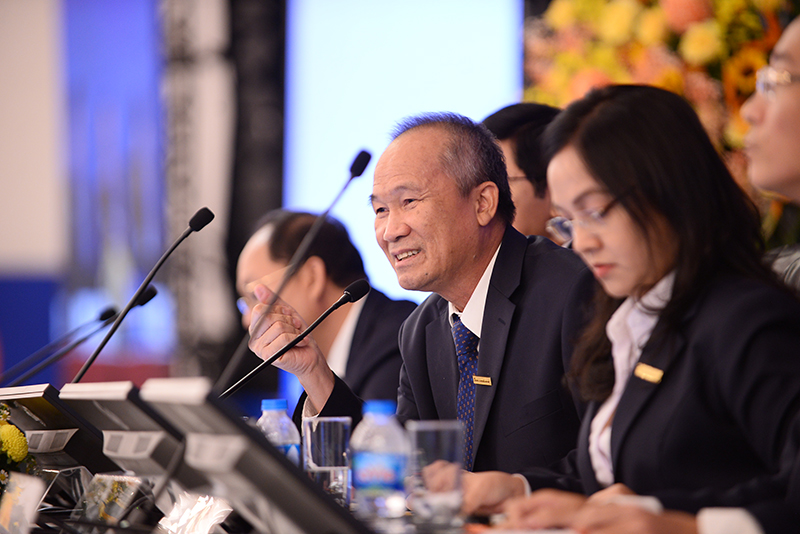 Mr. Duong Cong Minh - Chairman of the Board of Directors answered shareholders
Sacombank's 2021 orientation is to continue focusing on accelerating the restructuring process, drastically implementing solutions to handle bad debts and outstanding assets; promote the development of digital technology in all key activities of the Bank; continue to complete risk management projects to meet Basel II standards; improve customer experience and satisfaction; improve labor productivity and focus all resources to create a breakthrough in business. The bank sets a target in 2021 that pre-tax profit will reach VND 4,000 billion, total assets of VND 533,300 billion, total deposits of VND 485,500 billion, total credit balance of VND 372,000 billion, control the bad debt ratio below 2% and supplement additional VND 302 billion of capital for the subsidiary bank in Laos.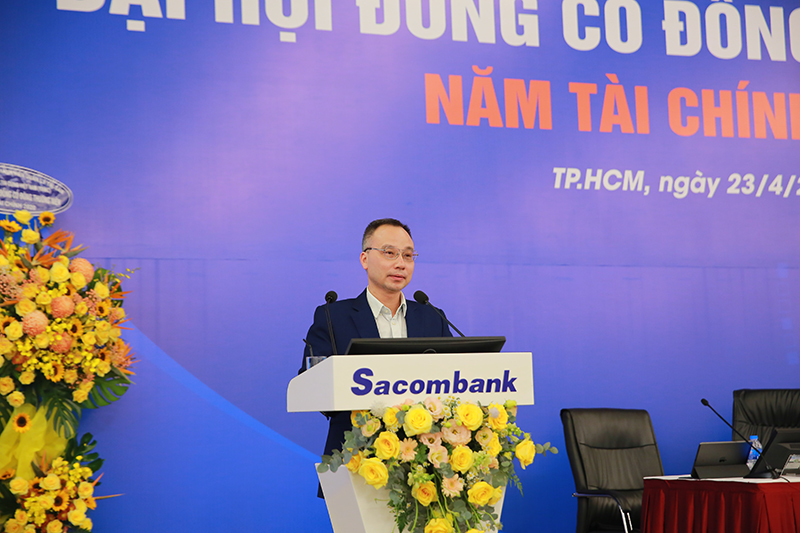 Mr. Nguyen Duy Phuong - Deputy Director of Banking Inspection and Supervision Department highly appreciated Sacombank's achievements
At the end of the first quarter of 2021, Sacombank's pre-tax profit reached VND 1,000 billion, total assets of more than VND 497,000 billion, total deposits of nearly VND 453,000 billion, total outstanding loans of more than VND 357,000 billion, bad debt ratio at 1.46% and net service revenue increased by more than 16% over the same period last year.