Sacombank to support enterprises in recovering and developing business
20/10/2021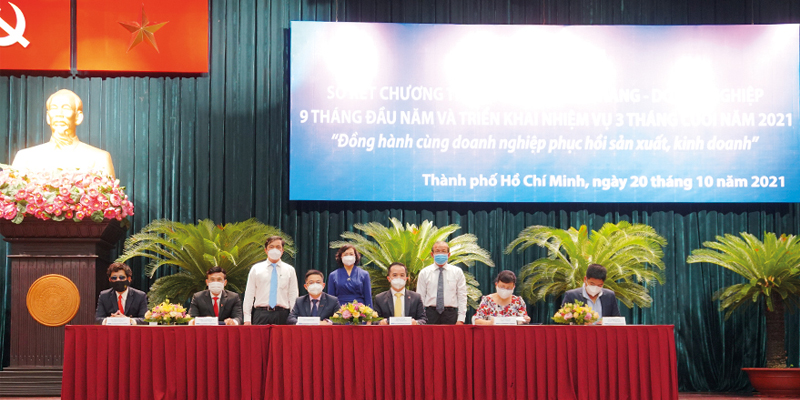 Participating in the Banks and Enterprises Connectivity Program since 2012 as well as accompanying recovering and broadening business manufacturing, Sacombank has contributed the preferential loan package of nearly VND 84,000 billion to help businesses solve capital source difficulties, stabilize operations, and create a premise for development in the following years.
In addition, Sacombank has resersed the source of capital worth of VND 20,000 billion for corporate customers to expand the scope of business manufacturing with a preferential interest rate from only 4.5%/year for a 3-month loan term, 5.5%/year for a 6-month loan term and from 4$/year for exporters. The source of capital lasts till 12/31/2021.
Besides preferential capital loans, Sacombank also provides many modern banking services including accounts opening, international money transfer, online LC issuance, 24/7 online loan registration etc. for corporate customers to optimize their capitals, increase the competitive ability and initiative in finance management.