"New school-year - Lots of offers" with attractive gifts from Sacombank
01/08/2022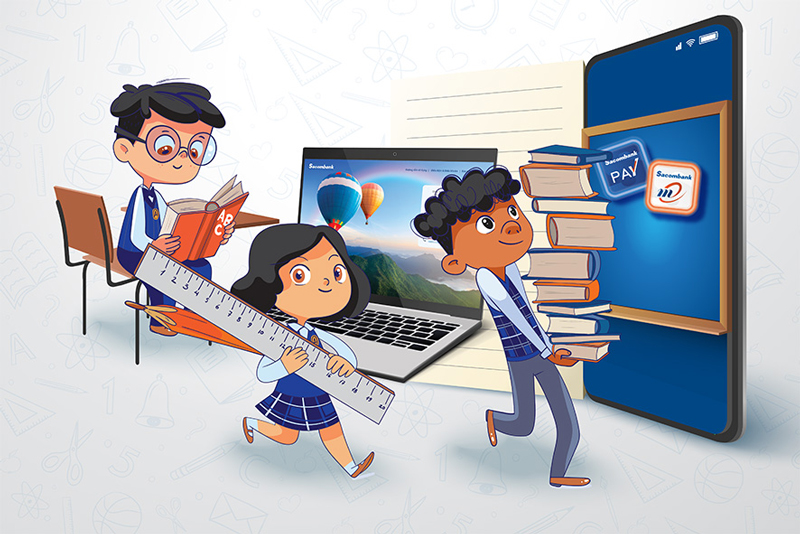 Specifically, individual customers when paying tuition fees from VND300,000 via Internet Banking, Mobile Banking, Sacombank Pay or Sacombank's payment authorization service will be able to open 1 of 3 lucky gift boxes online and have a chance to win cash from VND30,000 to VND1 million with more than 17,000 prizes. The number of turns to open gifts is calculated according to the total invoice value divided by VND300,000 (taking the whole part). The larger the transaction value, the more gifts customers can receive.
Especially, when registering Sacombank Pay during the program period and paying tuition fees from VND300,000 via Sacombank Pay, customers will be added 5 times to open gifts.
"New school-year - Lots of offers" not only brings attractive gifts to customers, but also affirms Sacombank's pioneering role in the Government's policy of cashless payment. At the same time, the program also brings modern payment utilities closer to parents, students and schools.