Sacombank's profit before provision reached VND12,660 billion ahead the Restructuring Plan
31/03/2022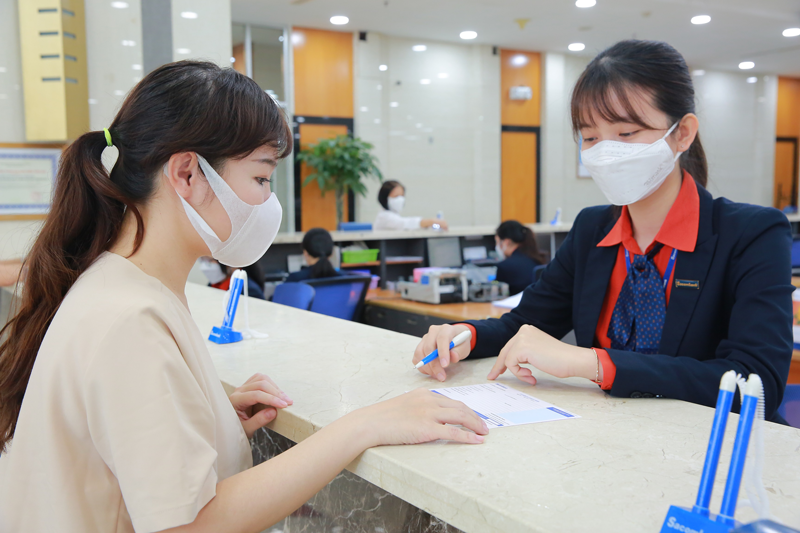 The operation scale of Sacombank continued to grow strongly in 2021. Total assets reached VND521,117 billion, up 6%, in which earning assets rose by 8.9%. Total deposits reached VND464,521 billion, in which deposits from corporates and individuals accounted for nearyly 97%. Credit balance reached VND388,216 billion, up 14%, which alligned with the limit assigned by the State Bank of Vietnam.
NPLs and legacy asset recovery have been strongly accelerated with nearly VND14,100 billion recovered, in which VND11,759 billion is from the Plan. Sacombank liquidated collateral and recovered legacy assets amounting to VND14,087 billion, of which VND11,759 billion was belonging to the Restructing Plan, exceed to annual plan (VND10,000 billion). Thanks to that, legacy asset continued to decrease by nearly 20% in comparison with the previous year and the consolidated bad debt backed to 1.47%. The business performed well, in which the net service revenure reached over VND4,300 billion, up 16% with the large contribution of insurance, card and eBanking. Operating expenses were managed strictly, facilitating Sacombank to accelerate extraction and allocation of expenses for handling financial issues under the Restructing Plan, increasing by 46.6% from the previous year and exceeding the plan by 87.9%. Ensuring compliance with prudential ratios at all times, focusing on managing Risk-weighted assets, balancing between safety and efficiency and CAR above 9%. The number of customers reached 10 million customers in the end of 2021.
After 5 years of restructuring, Sacombank has completely dealt with most of the legacy issues, which shortened the progress of the Restructuring Plan. Particularly, Sacombank has restructured organization and improved governance capacity; reallocated branch network; drastically handled NPLs and actively revised the asset portfolio; developed business activities to generate income for provision and allocation of legacy assets; and regained market position, increased brand reputation, and improved credit rating. In details, the Bank accumulated nearly VND72,000 billion in liquidated and recoveries legacy assets and NPLs, of which over VND58,300 billion was belonging to Restructing Plan, reaching 67.9% of overal plan until 2025; especially solved nearly VND15,900 billion in accrued interests, i.e down 73.7%.
Welcoming 2022 - a prerequisite year for Sacombank's business strategy in the next 5 years, the Bank will continue to accelerate implementation of the restructuring plan; drastically handle NPLs and legacy assets; agressively apply digital technologies in every material activities; complete risk management plans to meet Basel II; enhance customer experiences and satisfaction; improve labour productivity and consolidate all of its capacities to bring out significant breakthrough in business.