Sacombank connects mobile payment solution Google Wallet
16/11/2022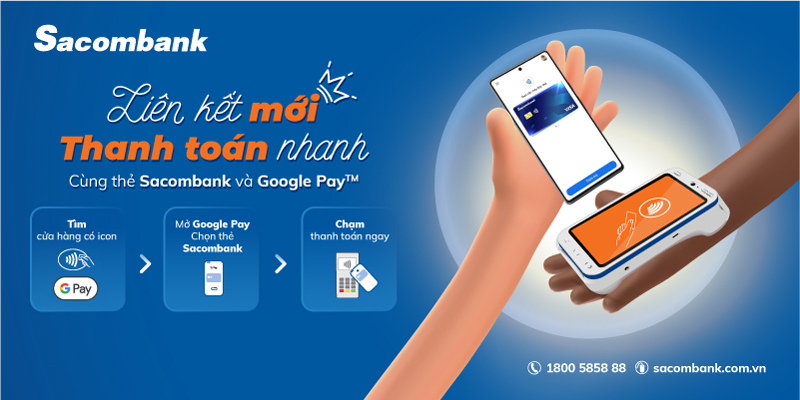 The application uses card encryption technology and modern payment methods to help Sacombank customers easily integrate Visa card information and make quick and safe payments. In order to use this service, Sacombank Visa cardholders need to link their card on Google Wallet application and verify the card link successfully to make payment transactions.
With Google Wallet, customers can make contactless payment at most points of sale nationwide by touching the phone to the POS machine without carrying a card or paying online on supported websites and payment application via Google Pay. When making a transaction, the transaction value will be deducted directly from the customer's payment card account or Sacombank Visa credit card limit.
For detailed information, customers kindly contact Hotline 1800 5858 88 or access to website sacombank.com.vn. Register card online at website https://card.sacombank.com.vn/.