Sacombank cooperates with the joint named Temenos - HiPT to implement an Omnichannel Banking Platform
08/11/2022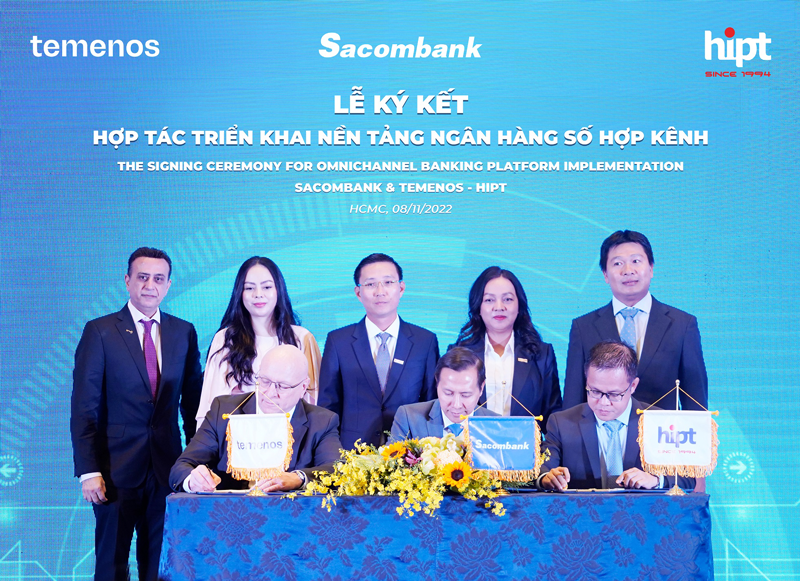 After being successfully implemented, the Omnichannel platform will help Sacombank create a seamless experience among Sacombank's existing multi-channel applications; and among these applications and diverse ecosystems of the third party. This not only brings convenience in operation and optimizes of experience, but also provides Sacombank an overview and deep understanding of customers' behavior and demands. Hence, it is possible to draw up appropriate financial solutions, creative marketing campaigns, and accurately forecast as well as anticipate the potential needs of customers.
Choosing to cooperate with Temenos - a market leading core banking solution supplier located in Switzerland and HiPT - one of the leading enterprises in the field of Information Technology in Vietnam demonstrates the importance of this project as well as Sacombank's efforts in implementing the digital transformation strategy.
Mr. Bui Van Dung, Deputy CEO of Sacombank claimed that Sacombank always took customers satisfaction as the guideline and target for all activities. The implementation of the Omnichannel Banking Platform was considered as a necessary movement in order to improve the product - service systems, enhance the quality of customer service, and at the same time to help Sacombank catch up with the global technology trend. He also expected that with the prestige, capacity, years of experience and advanced technology, the joint name Temenos - HiPT will complete the project on time, support Sacombank to master the technology and implement the digital business strategy of the Bank for comprehensive innovation in quality.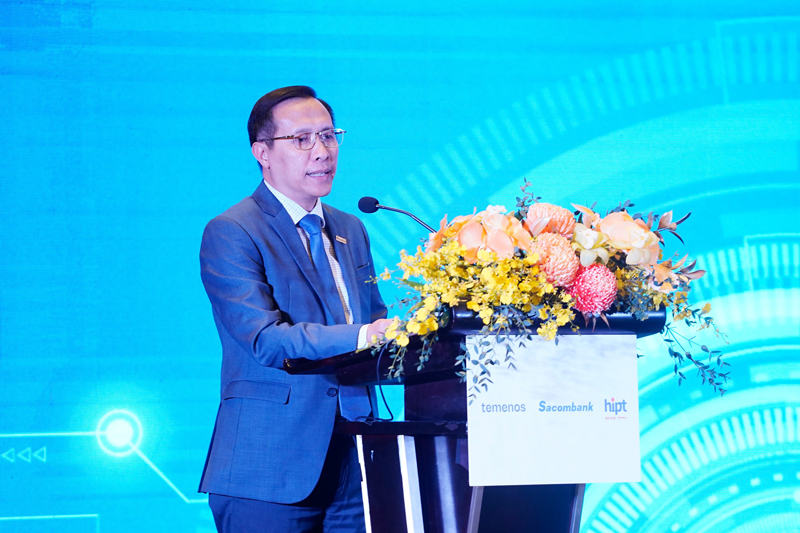 Sacombank representative - Mr. Bui Van Dung (Deputy CEO) delivered the speech at the event.
Sharing about this cooperation, Mr. Craig Bennett, CEO of Temenos Asia – Pacific Region expressed Temenos was very honored to cooperate with Sacombank, one of the largest banks in Vietnam and Southeast Asia. Based on years of cooperation, Temenos was confident that we can understand the current needs and goals that Sacombank has set when implementing the Omnichannel. "We commit to doing our best to bring the best results and look forward to continuing to accompany with Sacombank on new journeys", said Mr. Craig Bennett.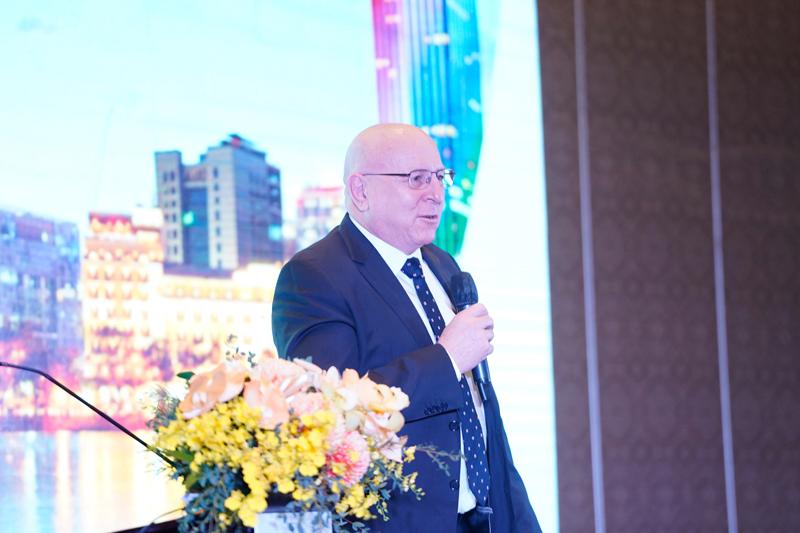 Temenos representative - Mr. Craig Bennet (CEO of Asia - Pacific region) spoke at the event.
Since the establishment of the Digital Transformation Center last year, Sacombank has increasingly demonstrated the determination to digitize with a series of important projects that have been and are being implemented, and this Omnichannel Digital Banking Platform is a typical one. Digital transformation activities spread in many fields such as applying technology to products and services; enhancing safety and security, data analysis; innovating in management and operation, etc. The bank is a pioneer in launching international 1-chip integrated Sacombank Mastercard Only One (integrate functions of debit card and credit card), transferring and receiving money abroad via Sacombank Visa Debit card. Sacombank always encourages employees to constantly explore and innovate working methods to create a smarter and more convenient process as well as create more creative and optimal results with new tools such as Agile thinking, Culture hacking, etc.
This year, Sacombank had received many prestigious awards for digital transformation activities such as Outstanding Digital Transformation Bank awarded by International Data Group (IDG) and Vietnam Banks Association (VNBA), Innovation Breakthrough awarded by Mastercard, Best Digital Transformation Bank Vietnam 2022 awarded by the International Business Magazine, etc.