Sacombank deploys the Swift Pre-validation service
23/08/2022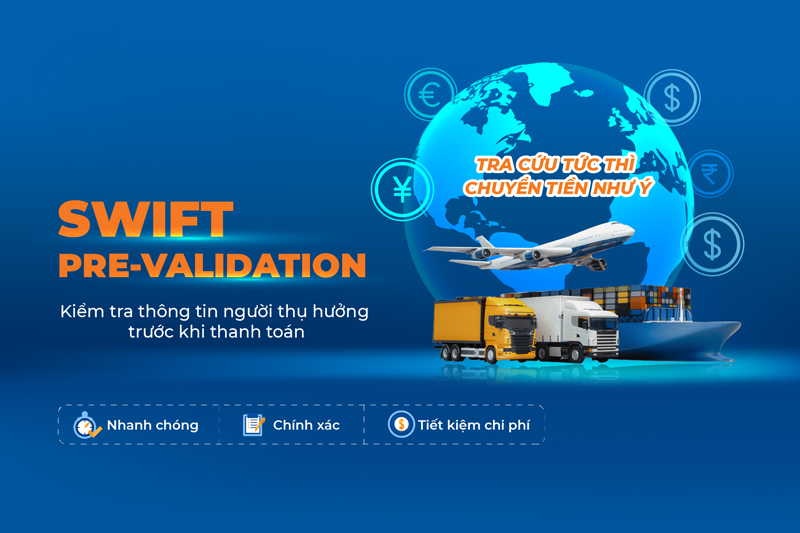 Specifically, Swift Pre-validation helps businesses proactively look up the beneficiary's name and account number before sending an international money transfer request. It is a 24/7 service, and the results will be responded to immediately.
With this service, Sacombank's customers can avoid errors in transferring money overseas, minimizing risks that may arise from payment delays and time-consuming tracing such as additional costs for enterprises or incur penalties for late payment from partners.
Launching Swift Pre-validation service is a testament to Sacombank's continued efforts in listening to customers' demands, thereby innovating and continuously implementing digitalized utility products and services, help increase experience and match with market trends. Visit HERE to register online for Swift Pre-validation service or directly contact Sacombank branches/transaction offices nationwide.
For more information, please contact Hotline 1800 5858 88 or visit website sacombank.com.vn