Sacombank enters Top 50 excellent enterprises in Vietnam 2021
17/01/2022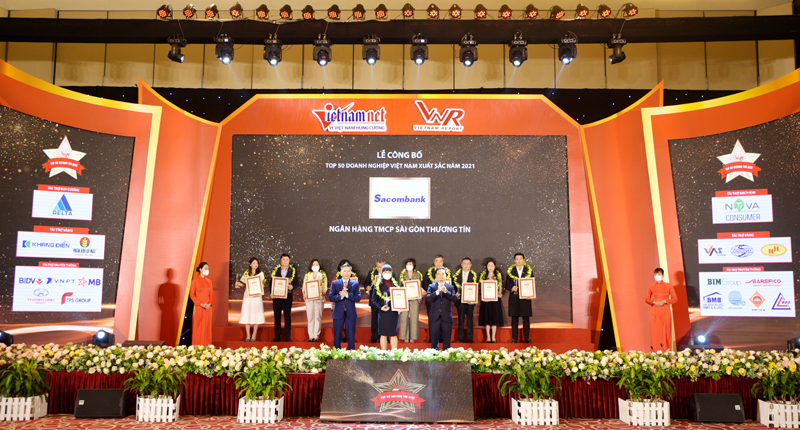 This is the 10th consecutive year Sacombank has been highly appreciated on its business scale, reputation, stable operation performance, growth speed, government, contribution to the Government budget and society bonding especially during the hardship and challenging period due to Covid-19 pandemic.
In 2021, Sacombank kept growing safely and effectively to deliver stable values to its customers, shareholders, society and employees. In the context of Covid-19 pandemic hitting the global economy drastically, Sacombank has continued effectively developing thanks to its flexible policies as well as supportive companion with customers. Alongside with its rapid growth of technology, Sacombank has carried on investing digitalizing the operation and business platforms to optimize its performance and enhance customers experiences of a helpful and modern banking eco-system.
Previously, in the Announcement Ceremony of PROFIT500 Ranking - Top 500 most profitable companies in Vietnam in 2021 organized by Vietnam Report in collaboration with Vietnamnet on Nov 25, 2021 Sacombank was also announced as one of the Top 50 most profitable companies in Vietnam. Particularly, on Dec 21, 2021 Sacombank was honoured to receive the Labour Order – second class as a recognition of their outstanding business achievements, operation procedures digitalization and contributions to the community in the past consecutive years, which contributes to building the socialism system and protecting the country.