Sacombank implements a 2% interest rate support program to "empower" businesses to restore production and business
22/09/2022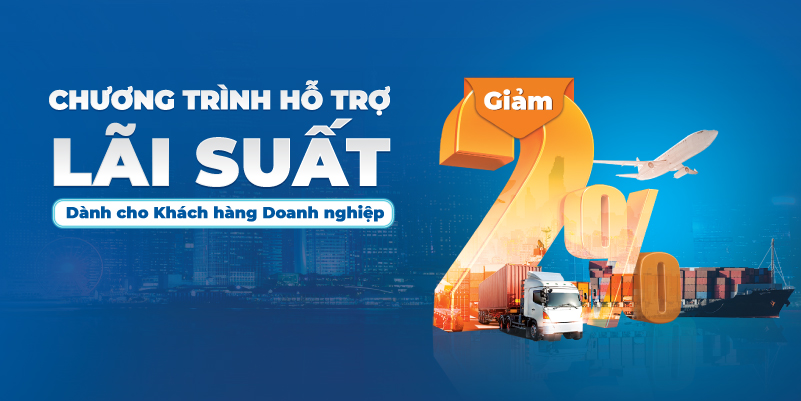 Specifically, Sacombank provides an interest rate support of 2% per year for corporate customers, cooperatives and business households who have the purpose of using loan capital in one of the registered business industries specified in Decision No. 27/2018/QD-TTg dated 6/7/2018 of the Prime Minister promulgating the system of Vietnam's economic sectors, including: aviation, transportation and warehousing (H), tourism (N79), service accommodation, food and beverage (I), education and training (P), agriculture, forestry and fishery (A), processing industry, manufacturing (C), software publishing (J582), computer programming and related operations (J-62), information service operations (J-63); including construction activities directly serving the above-mentioned economic sectors but excluding construction activities for real estate business purposes specified in economic sector code (L) under Decision No. 27/ 2018/QD-TTg. At the same time, the program also applies to enterprise loans to implement projects to build social housing, housing for workers, and renovate old apartment buildings on the list of projects compiled and announced by the Ministry of Construction.
By deploying a package to support the 2% interest rate, applied on the loan balance of interest-supported loans with loan term signed and disbursed in the period from 01/01/2022 to 31/12/2023, Sacombank continues to be one of the pioneers responding to the Government and the SBV in implementing solutions to promote and recover the economy after the pandemic. Over the past two years, Sacombank has always been at the forefront of the program to connect banks and businesses, continuously offering free loan packages to support the system, discounting services fee, deploying priority credit packages to hundreds of billion VND in value for corporate customers. Simultaneously, the Bank also implemented many programs to company, optimize costs for customers such as: free online money transfer policy; Business eCombo packages help increase utility, exempt and reduce specialized fees for each customer segment; etc.
In the near future, Sacombank will continue to offer other incentive packages to further enhance practical solutions to accompany corporate customers.