Sacombank received 3 awards in retail, digital transformation, and community activities
25/03/2022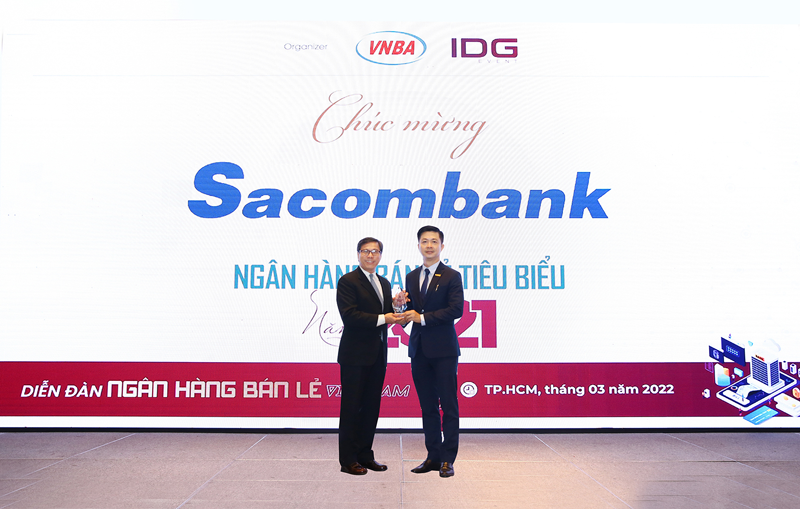 Sacombank was voted as the "Typical Retail Bank" due to its operation scale and large network of transaction points/ATMs/POS; steady customer growth; modern and diversified products and services to optimally serve the needs of customers. Sacombank currently has more than 250 products and services to serve corporate and individual customers with the total number of customers reaching 10 million by now.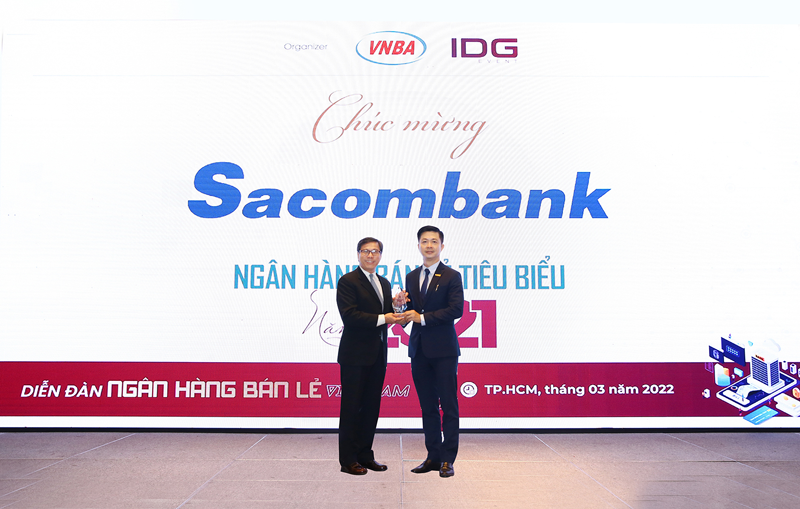 Mr. Le Thanh Tam - General Director of IDG Vietnam presented the "Typical Retail Bank" award to Mr. Nguyen Minh Tam - Deputy General Director of Sacombank.
Sacombank was recognized as the "Typical Digital Transformation Bank" for its excellence in the following criteria: the level of investment in information technology infrastructure is effective, safe, and secure; the rate of digitization throughout the system; the growth of customers registering to use e-banking services including Internet Banking and Mobile Banking… In fact, Sacombank has continuously implemented technology initiatives into operation and building products and services such as: Deploying Chatbot in consulting and customer care; Machine Learning technology in analyzing behavior, understanding customers; eKYC which allows customers to register products and services online. The bank also pioneered in providing financial methods and advanced products, which were first deployed in Vietnam such as: Corporate card with 1 chip integrated Sacombank Mastercard Only One; convenient cash withdrawal service at ATM through Sacombank Pay application; Chip card fast issuance service for customers to register and receive cards in just 10 minutes at Sacombank branches/TOs.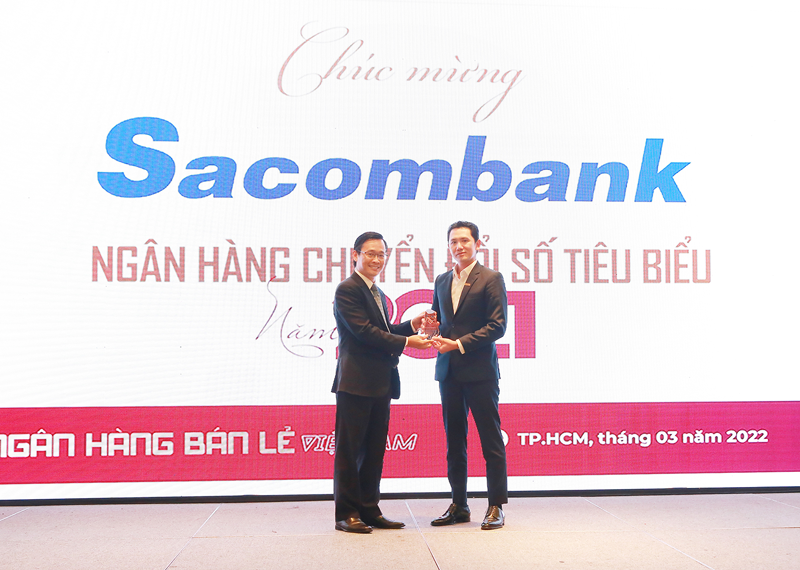 Mr. Pham Van Hong - Director of the Institute of Science and Technology Strategy and Policy awarded the "Typical Digital Transformation Bank" award to Mr. Tran Thai Binh - Director of Sacombank Information Technology Division.
Not only be recognised in the field of business, products and services, Sacombank is also marked as the "Typical Bank for the Community" thanks to years of implementing activities to accompany the society with practical and meaningful events such as: humanitarian blood donation program "Sacombank shares from the heart", scholarship for students who overcome difficulties and achieve excellence results "Sacombank - Nurturing dreams scholarship"; the program to build community cultural houses for ethnic minorities "Steps for the community"; contribute to rural construction, infrastructure development...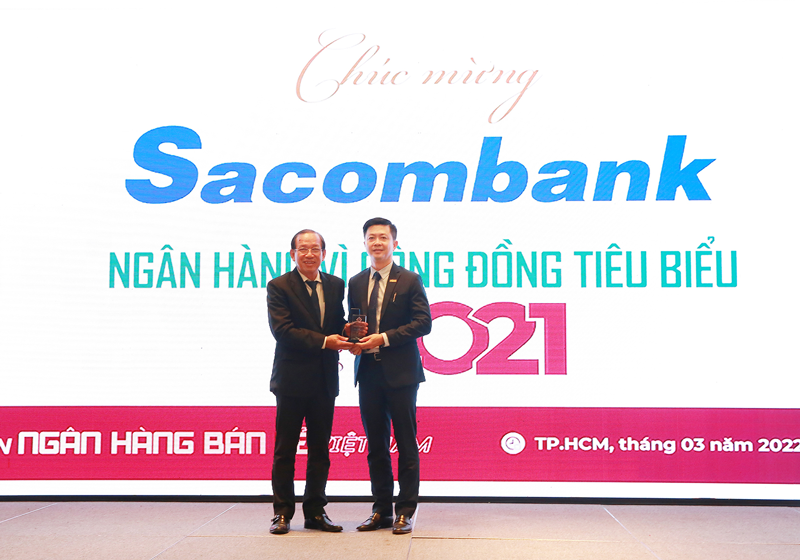 Mr. Nguyen Hoang Minh – Head of the Vietnam Banks Association – HCMC presented the "Typical Bank for the Community" award for Mr. Nguyen Minh Tam – Deputy General Director of Sacombank.
Facing the COVID-19 pandemic in 2021, Sacombank and its employees have pioneered to actively participate, contributing nearly VND 342 billion (in kind and in cash) to the pandemic prevention and control; donated 20,000 F0 medical ads for the program "Sacombankers overcome the pandemic together"… and other activities to accompany the Government and local agencies in the pandemic period. In particular, during the social distancing, Sacombank quickly came up with flexible solutions to maintain smooth, stable and safe operations; at the same time ensureing financial solutions for customers, circulation of the national currency, and contributing to maintaining and sustaining the economy through the pandemic.