Sacombank was honored in Top 50 Sustainable Enterprises in 2022
11/08/2022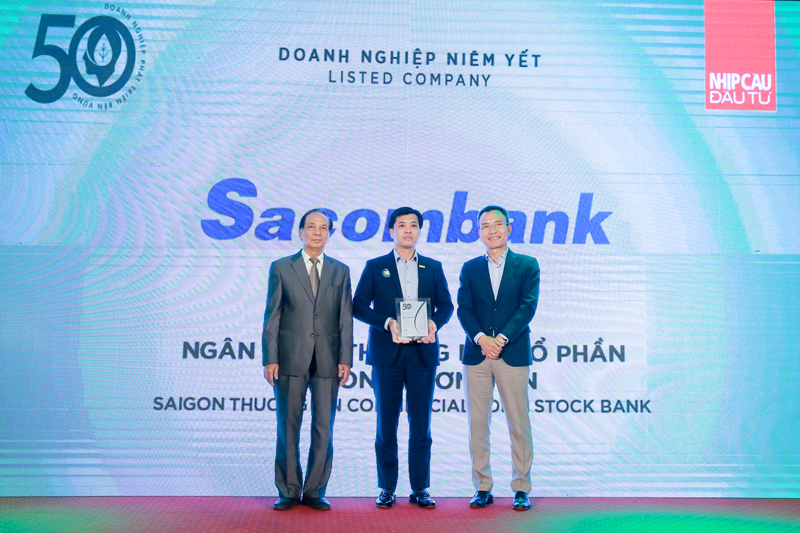 Specifically, Sacombank still maintained its growth momentum in the context of market difficulties. The results of the first 6 months of 2022 show that Sacombank's pre-provision profit before the scheme is more than VND 10,600 billion, total income is more than VND 11,200 billion (up 26.6% compared to the previous year), operational safety indicators always comply with regulations and actively improves, the CAR is always above 9%, ensuring a balance between the goal of operational safety and efficient exploitation of capital. Especially, Sacombank has completed the target of handling VND 21,576 billion of outstanding accrued interest under the Restructuring plan and has started to have more resources to invest in business activities.
The above-mentioned positive results come from the sensitive management method, taking customers as the center, and human resources as the core that Sacombank has implemented for many years. The bank focuses on analyzing customer data in combination with market surveys to deploy modern, trend-forward and highly convenient products and services, at the same time constantly improves the quality of human resources through training and capacity development programs for staff. Sacombank's personnel are always encouraged to promote creativity and initiative in work as well as actively participate in sports movements towards a healthy and balanced lifestyle.
In addition to efforts to protect the environment through technology initiatives to reduce paper use and save natural resources, Sacombank also develops and implements annual community-oriented programs such as: Warm Spring, Steps for the community, Nurturing Dreams, Sharing from the Heart, etc.
In addition, Sacombank also actively contributed to building bridges, schools, classrooms, high-quality public toilets, houses of love in highland and remote areas, building houses of gratitude, houses of great solidarity, supporting shelters of love, orphans, disabled children, sponsors to support Vietnamese Heroic mothers... Especially, in 2021, Sacombank has contributed tens of billions of dongs to accompany the agencies in the prevention and control of the effects of the COVID-19 pandemic.
Being honored in the Top 50 Sustainable Development Enterprises in 2022 is a recognition of Sacombank's efforts during the past time. This is also the motivation for the Bank to continue promoting development strategies with a long-term vision, not only stabilizing the lives of employees, contributing to national economic growth but also focusing on environmental protection, preserving the ecosystem, maintaining good values today for future generations.