Together with Sacombank "Contributing the footsteps" to build a community cultural house for the Co Lao ethnic group
17/09/2022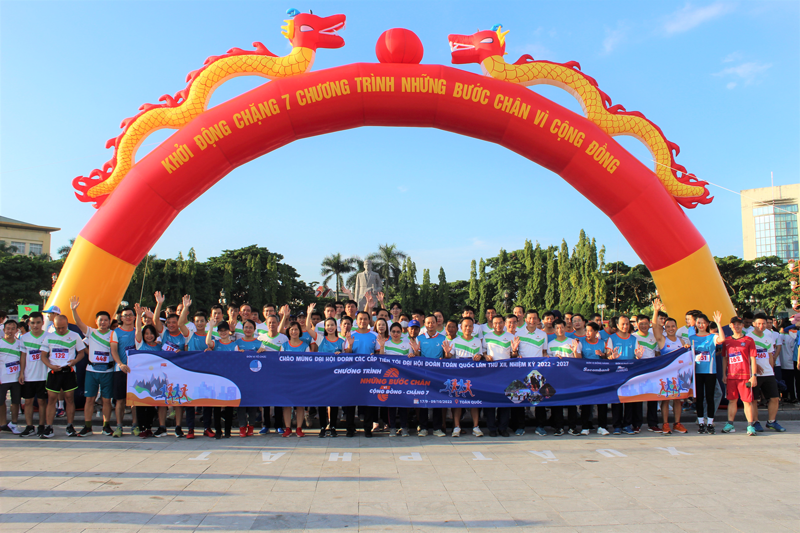 On the morning of September 17, the launching ceremony of Stage 7 – "Steps for the community" campaign officially took place at Tran Phu Square, Ha Tinh city, Ha Tinh province. Attending the event were Mr. Ha Van Hung - Head of the Propaganda Department of Ha Tinh Provincial Party Committee; Mr. Nguyen Hai Minh - Standing Vice Chairman of the Central Committee of the Vietnam Youth Union; Mr. Tran Van Manh, General Secretary of Vietnam Olympic Committee and Mr. Nguyen Van Chinh - Director of Sacombank Ha Tinh Branch.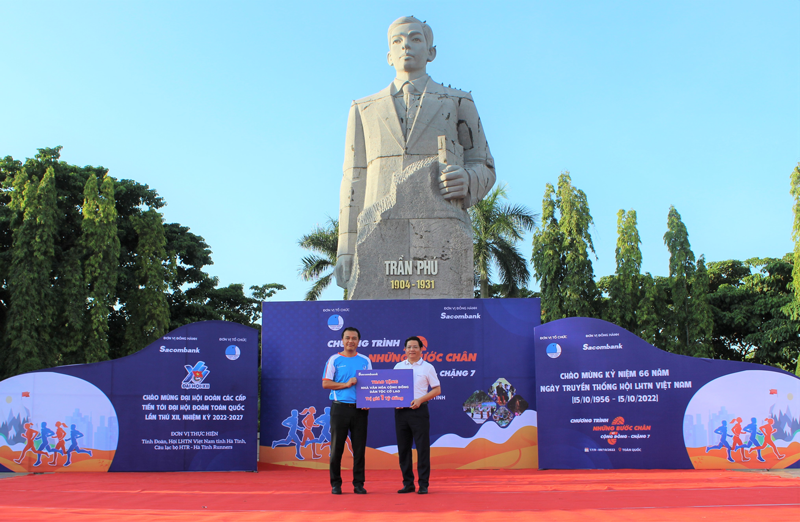 Mr. Nguyen Van Chinh - Director of Sacombank Ha Tinh Branch (right) presents the symbolic board of Co Lao Community Cultural House worth VND 1 billion to the representative of the Vietnam Youth Union.
Also today, stage 7 will be started simultaneously in 63 provinces and cities across the country. The registration portal for stage 7 has been opened at website sacombankrunnersclub.com and Sacombank Runners app and recognized athletes' contributions at since 00:00 September 17 and will be closed at 23:59 on 9/10/2022. The campaign neither limits participants nor specify the distance to register, athletes can walk or jog as long as the average speed reach 4 minutes/km to 20 minutes/km.
Right in the first warm-up, more than 4,000 athletes participated in the competition. At the end of Stage 7, 200 athletes (100 men and 100 women) with the highest cumulative kilometers will be awarded Certificate of Vietnam Youth Union, Embossed Medal and a T-shirts; gifts will be sent to athletes at the registered address.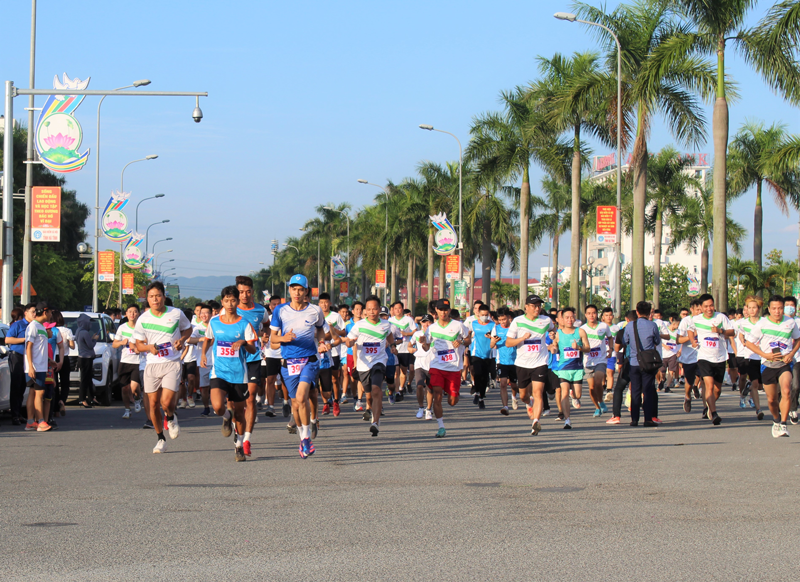 After the kicked off ceremony, all delegates and 500 members has started the run- Steps for the community Stage 7.
Also in the ceremony, Sacombank presented 40 gifts/scholarships (VND 1 million in cash and 01 gift bag each) to village elders, family under preferential treatment policy, and students from ethnic minorities who were striking in life and still trying to overcome difficulties.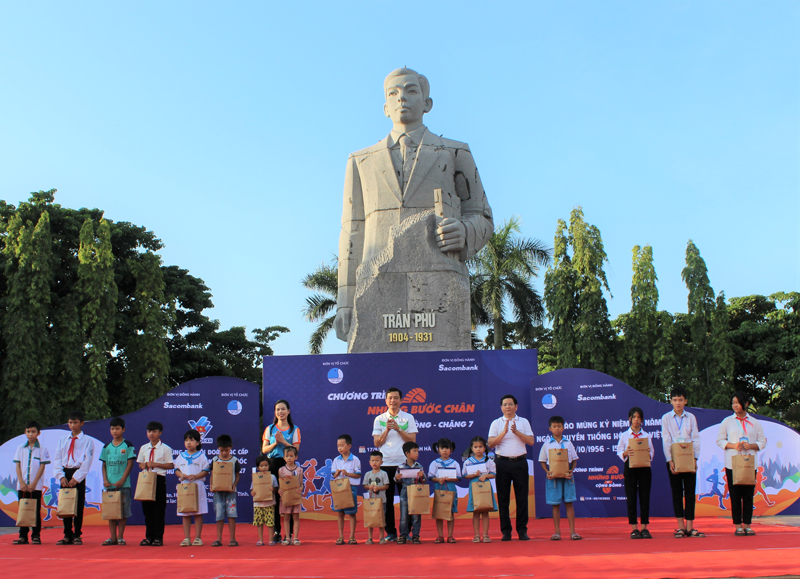 Sacombank awarded 20 scholarships (VND 1 million in cash and 01 gift bag each) to 20 students who are from ethnic minorities were trying to overcome difficulties in life.
The program was jointly organized by Sacombank and the Vietnam Youth Union to promote exercise and sports movements to improve physical and mental health. Simultaneously, promoting the spirit of volunteering for the community of Sacombank employees in particular, as well as the youth nationwide in general, in taking care of and accompanying the ethnic minority communities in Vietnam to preserve and promote traditional cultural values.