99 Sacombank Customers Win SJC Gold
17/10/2023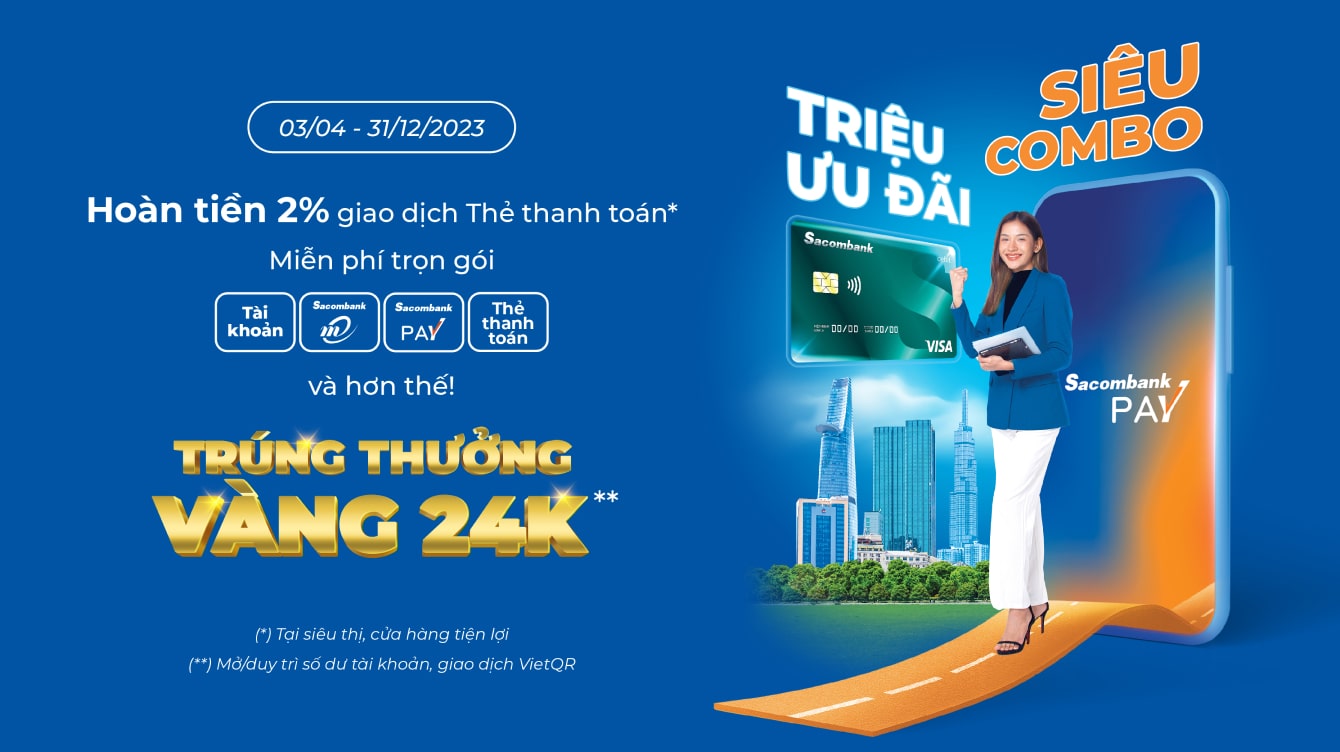 The "Super Combo - Million Offers" is a promotional program organized by Sacombank, running from 03/4/2023 with a total value exceeding VND 29 billion. Customers who spend VND 1 million or more at supermarkets and convenience stores across the country receive a 2% refund on the transaction value.
Additionally, customers need to meet one of the following conditions to participate in the lucky draw: opening a new Combo package, maintaining a minimum account balance of VND 3 million at the time of data closing for each drawing period, or receiving payment via VietQR. Over the two lottery periods (14/7/2023 and 16/10/2023), Sacombank has identified 198 lucky customers who won a total of 198 maces of SJC gold.
The program will continue until the end of 2023, with 99 maces of SJC gold still awaiting the next set of lucky customers. The final draw is expected to take place in January 2024.
For further information, please visit https://sacombank.com.vn or contact the hotline at 1800 5858 88.