Sacombank continues to lead the JCB card market in Vietnam
29/07/2023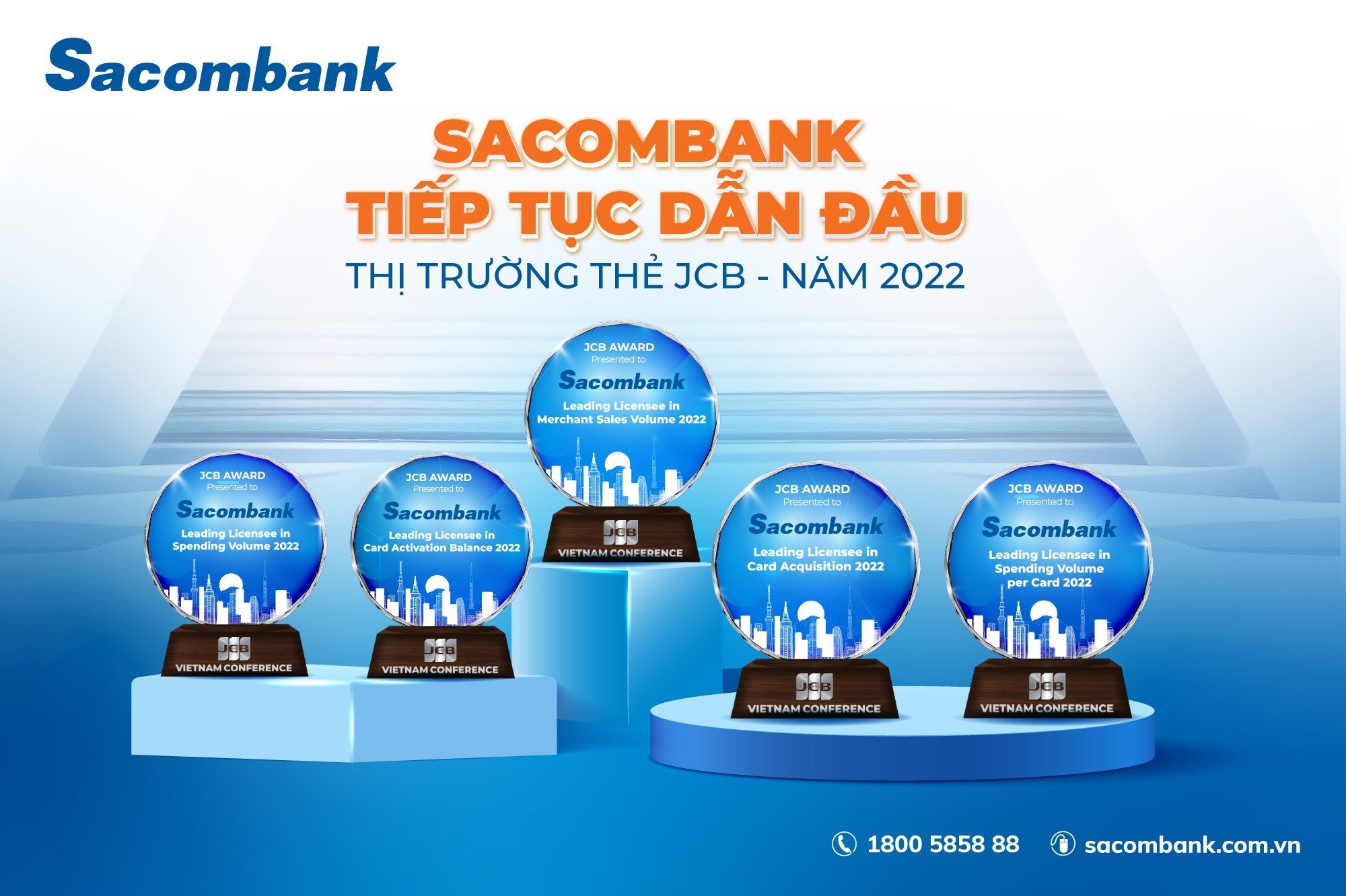 Specifically, JCB honored Sacombank to hold the leading position among banks in Vietnam in terms of Spending volume, Card Activation Balance, Merchant Sales Volume and Card Acquisition, Spending Volume per Card in 2022.
The bank is highly appreciated for its continuous implementation of new business initiatives, catching up with technology trends and improving customer experience, helping to drive impressive growth in transaction sales through JCB cards, leading the market.

"Sacombank is constantly developing and improving new products and services; offers practical promotions and incentives, touching every daily demand of customers. JCB's five awards for the leading bank are clear proofs of Sacombank's efforts," said a representative of Sacombank.

Currently, Sacombank is issuing 3 lines of JCB cards for individual customers, including Sacombank JCB Platinum payment card, Sacombank JCB Ultimate credit card and Sacombank JCB with many comprehensive incentives and privileges: Airport VIP lounge, Golf, Restaurant, Hotel; Global travel insurance; Discounts, outstanding cashback;… depending on the preferential design of each card type.

For more information, please contact Hotline 1800 5858 88 or visit website sacombank.com.vn. Register for card opening online at website https://card.sacombank.com.vn/.