Sacombank's contribution to HCMC's development journey
12/10/2023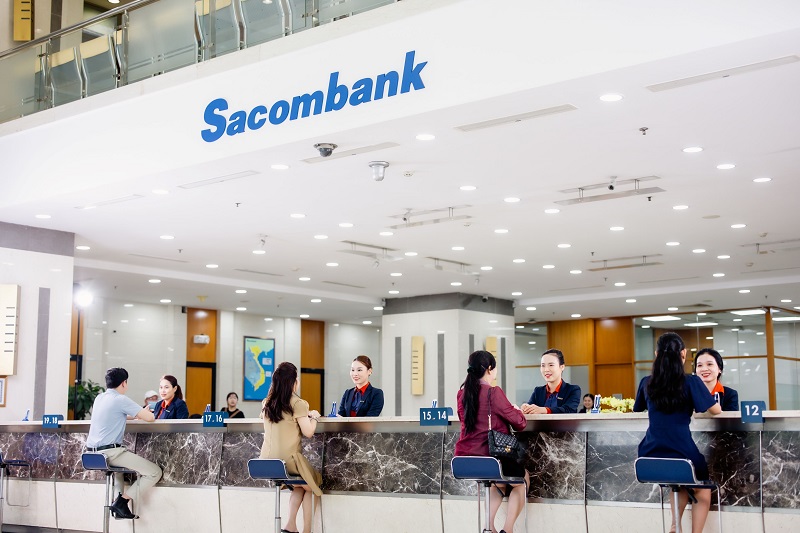 Sacombank, with its customers at the heart of its focus, is resolutely committed to enhancing its product and service offerings through digitalization while consistently elevating service quality, ultimately striving to deliver a seamless and comprehensive customer experience.

Supporting business growth through increased capital injection
Enterprises play a pivotal role in shaping the economy, and one of the primary goals to enhance HCMC's development is to actively support businesses, with a specific focus on capital infusion.

In light of this, the SBV's HCMC Branch has issued several directives to reduce lending interest rates. The local authorities, including the People's Committee of HCMC and district-level committees, have been diligently implementing various measures to streamline credit flow. Notably, the Bank-Enterprise Connection Dialogue Conference, held by the HCMC People's Committee in February 2023, successfully garnered commitments from 11 banks to provide loans totaling VND 11,000 billion to 64 businesses. These loans come with an average annual interest rate of 7-10%. Sacombank, for its part, pledged VND 1,000 billion, offering loans at a significantly reduced interest rate of 4.4% per annum to alleviate capital constraints and support businesses in their production and business endeavors.

"Boosting capital for businesses in the city is considered one of Sacombank's strategic objectives, particularly in the current context. This commitment aligns not only with corporate lending as one of our primary business areas but also with our mission of community and societal engagement, a mission that has been integral to Sacombank since its inception," stated Mr. Nguyen Ba Tri, Deputy General Director cum Director of Sacombank's HCMC Region. According to Mr. Tri, from the beginning of the year until now, the bank has proactively introduced a series of loan packages valued at over VND 68,000 billion, with preferential interest rates starting at just 5.5% per annum, available nationwide. These packages cater to individual and corporate customers and serve a wide array of financial needs, including consumer loans, car loans, goods purchase loans, and production and business financing.

Diversifying products and services to combat loan sharks
Recently, the SBV's HCMC branch issued directives to banks, urging them to intensify efforts to prevent and combat loan sharks, particularly as the year draws to a close, and new tactics and strategies by these illegal lenders continue to emerge.

Banks are encouraged to develop a wide range of loan types, products, and services with streamlined and convenient procedures to meet the legitimate financial needs of their customers.

Sacombank, leveraging its extensive operational network and diverse product and service offerings catering to various customer segments, has introduced numerous products and services for installment loans with a 0% interest rate, loans via credit cards with credit limits of up to VND 100 million, and quick application processes. Additionally, Sacombank offers unique online savings book mortgage loans through the Sacombank Pay application. The bank is at the forefront of reaching out to customer segments that are more susceptible to seeking black credit, such as small businesses and laborers. This is achieved through specialized small business loan products with credit limits of up to VND 1 billion and various marketing programs. Sacombank also offers direct credit card issuance in industrial parks and areas with high concentrations of residents and workers, along with online loans for individuals with income from salaries. Furthermore, the bank's e-banking application streamlines loan account management, payments, and settlements.

As a result of these efforts, in the first nine months of the year, Sacombank issued over 250,000 new personal credit cards, with nearly 60,000 cards in the HCMC area alone. Consumer credit loans reached more than VND 56 trillion, with over VND 27 trillion specifically in the HCMC area. Mr. Tri shared, "Through the deployment of modern products and services, especially digital solutions, our aim is not only to assist in the fight against loan sharks but also to contribute to the city's digital transformation efforts."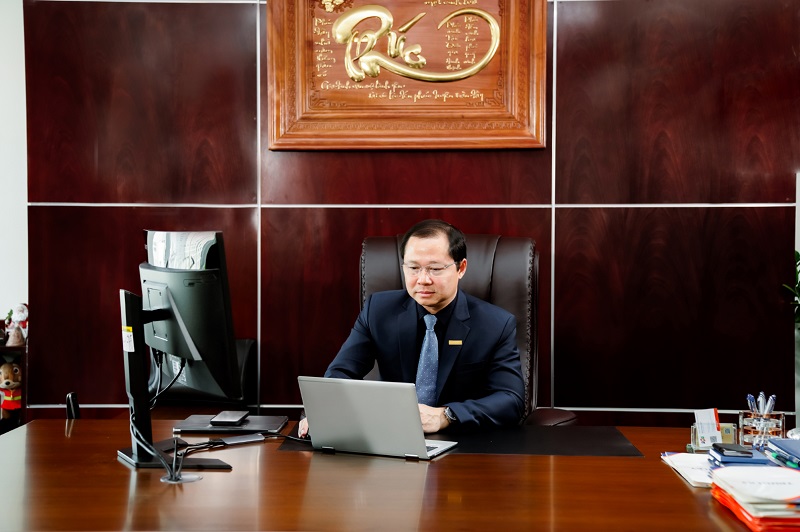 Mr. Nguyen Ba Tri, Deputy General Director of Sacombank cum  Director of Sacombank's HCMC Region.

With its commendable contributions to the development of HCMC, Sacombank has been bestowed with several significant awards and titles. These include the distinction of being a Typical Enterprise of HCMC in 2020, as recognized by the Business Association of HCMC. Furthermore, it received the HCMC Golden Brand Award in 2021 and 2022, granted by the HCMC Department of Industry and Trade and Saigon Economic Magazine. Most recently, Sacombank earned the accolade of a Green Enterprise in HCMC in 2023, thanks to its initiatives aimed at sustainable development and environmental conservation.
Sacombank's pinnacle priority: Successful restructuring

Sacombank has made a resounding declaration at the General Meeting of Shareholders and reiterated this commitment consistently at major events and programs. The Bank's foremost objective is the triumphant restructuring of its operations.
As of the end of September 2023, Sacombank's total consolidated assets exceeding VND 651 trillion, reflecting a substantial 10% surge compared to the year's outset. The Bank's pre-tax profits soared to VND 6,840 billion, marking 54% increase compared to the same period in the prior year. Sacombank has also diligently focused on the collection and resolution of non-performing loans, amassing revenues exceeding VND 2,900 billion. The cumulative recovery and handling of these loans have reached a sum of VND 90,800 billion since the initiation of the restructuring project. Additionally, the bank has judiciously made full risk provisions in compliance with regulatory mandates for all bad debts and outstanding assets, including VAMC bonds. Owing to its unwavering growth and promising development prospects, Sacombank has garnered favorable assessments from domestic and international organizations. Many prognosticate that the Bank will complete its restructuring ahead of schedule.
When deliberating on future plans, a senior leader at Sacombank affirmed the Bank's unwavering dedication to the pivotal goal of successful restructuring. Currently, the Bank has no intentions to venture outside its primary industry. In the future, should appropriate opportunities arise, Sacombank will diligently adhere to investment protocols stipulated by law and announce its strategic decisions only after securing approval from the relevant regulatory authorities.