Sacombank donates 72,300 doses of vaccines to children in mountainous areas
27/07/2023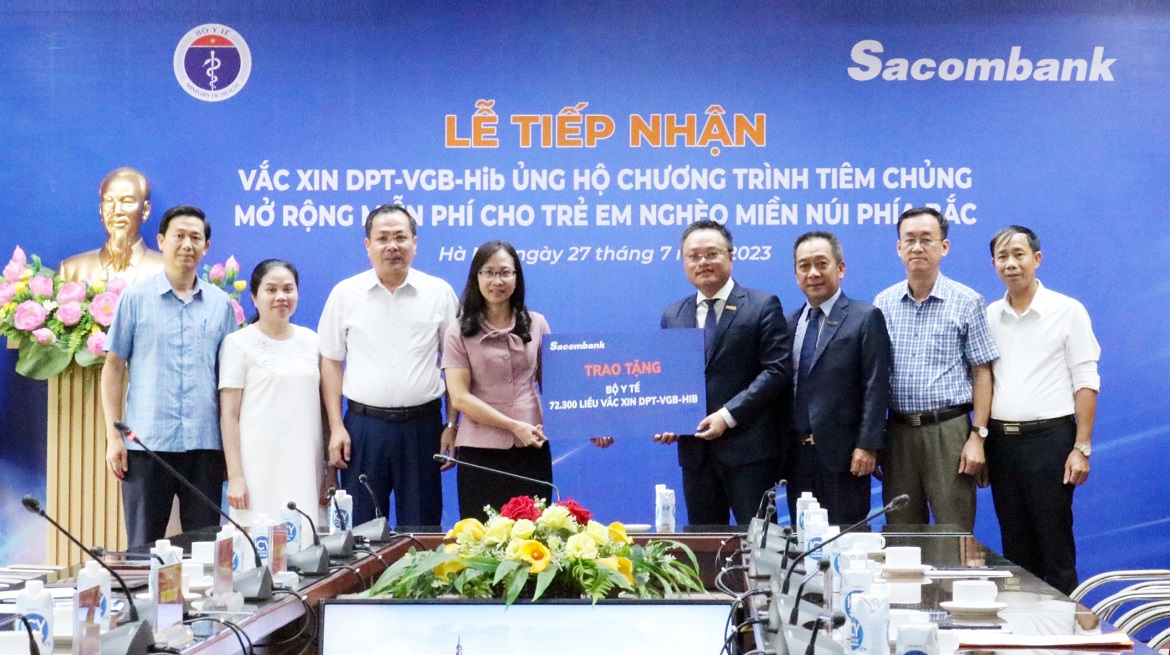 Mr. Tran Anh Viet, the Director of Sacombank Hanoi Area, presented the bank's logo to a representative from the health sector during the event
The nationwide immunization program, which has been in effect since 1985 and overseen by the Ministry of Health, is designed to protect children and women across Vietnam from dangerous and common infectious diseases. The 5-in-1 vaccine targets diphtheria, pertussis, tetanus, hepatitis B, and Hib pneumonia/meningitis. It is administered in three injections for children at 2, 3, and 4 months old during routine immunization. The donated vaccines from Sacombank will be utilized to administer the first dose to 2-month-old children and complete the second and third doses for children aged 3 months to under 1 year old in 14 northern mountainous provinces.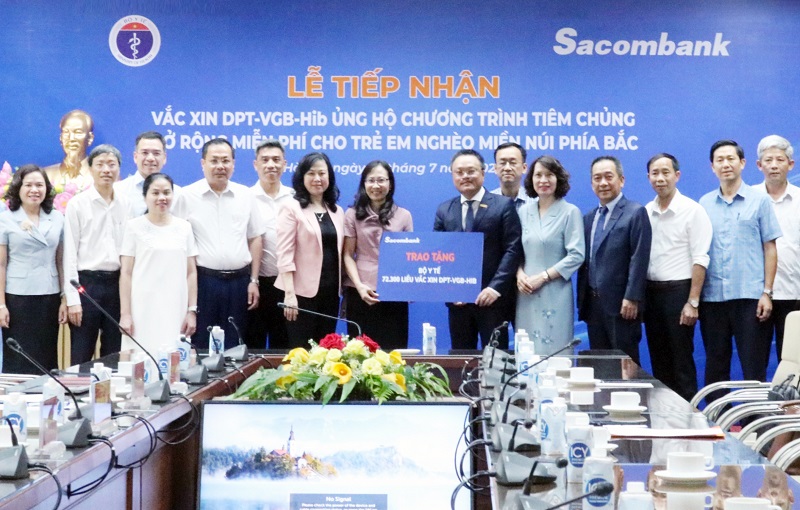 The vaccine donation ceremony was attended by Ms. Dao Hong Lan, the Minister of Health, and Ms. Nguyen Thi Lan Huong, the Deputy Minister of Health.
In addition to its effective business operations, Sacombank is actively involved in various meaningful initiatives aimed at supporting the community, with a particular focus on the young generations. For instance, they organize the "Spring Love" event annually during Tet Holidays to bring joy to underprivileged children, support the "Sun of Hope" program under the Hope Fund, assist poor children nationwide in their cancer treatment, award scholarships to students facing difficult circumstances, and participate in programs like "Waves and computers for children" as a response for the call of the Prime Minister and the program "Connecting the arms of love" launched by the Central Committee of the Communist Youth Union of HCMC.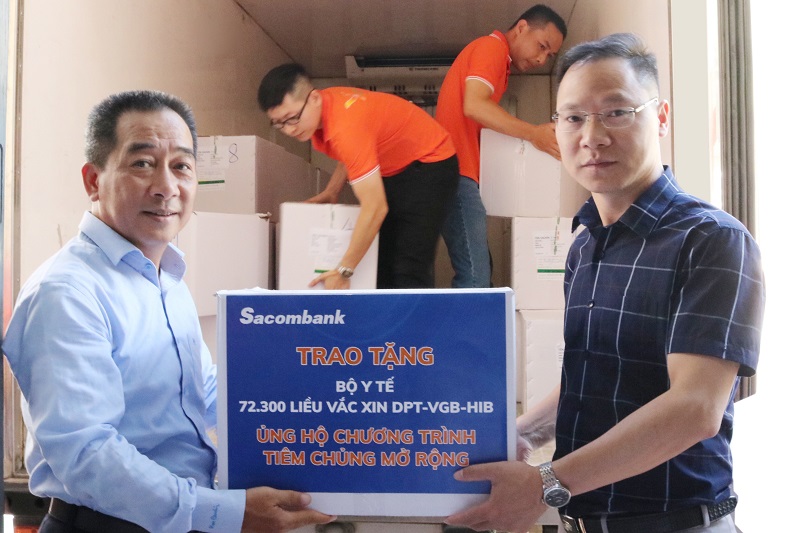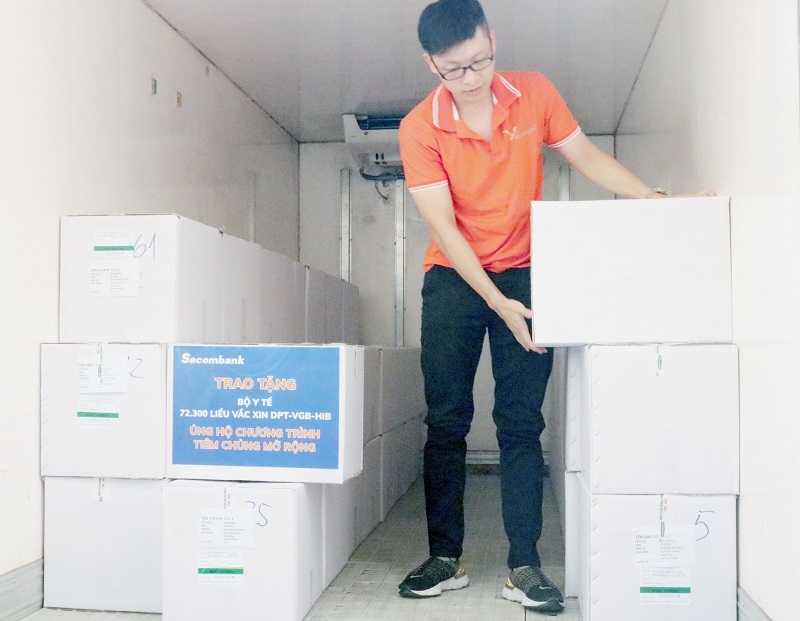 The vaccines were handed over to support the Ministry of Health's expanded immunization program.
Sacombank has also left a positive impact on the community through activities like blood donation drives labeled "Sharing from the heart" and the "Steps for the community" campaign, which raises funds for constructing a community cultural house. These endeavors reflect the bank's commitment to sustainable development and its motto of "Accompanying development" throughout its journey.