Sacombank is in the Top 50 Vietnam Best Profitable Companies in Vietnam in 2023
30/10/2023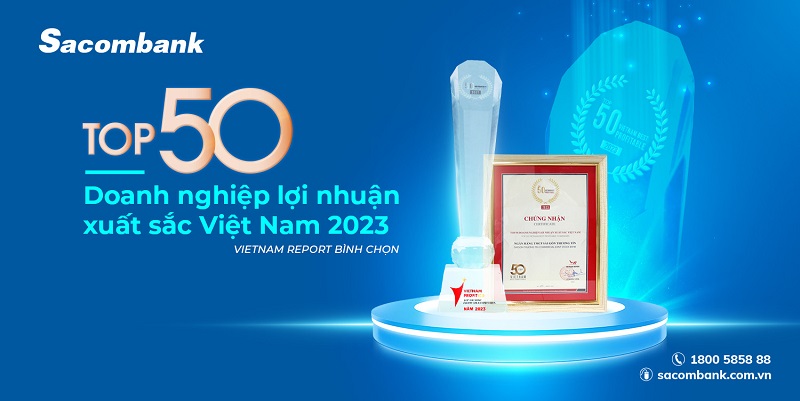 As of the end of September 2023, Sacombank's pre-tax profit surged to VND 6,840 billion, a remarkable year-over-year increase of over 54%, successfully fulfilling 72% of its annual plan. The bank's total consolidated assets exceeded VND 651,000 billion, reflecting a notable 10% growth compared to the beginning of the year. Sacombank experienced positive growth in both the scale of mobilization and lending activities. The bank also proactively managed bad debts, achieving revenues of more than VND 2,900 billion. This brought the total accumulated recovery and handling of bad debts to an impressive VND 90,800 billion since the inception of the project. Sacombank has diligently adhered to regulations by setting aside full risk provisions for all bad debts and outstanding assets, including VAMC bonds. With this consistent growth, the bank is poised to complete its restructuring ahead of schedule and embark on a new phase of development with loftier goals.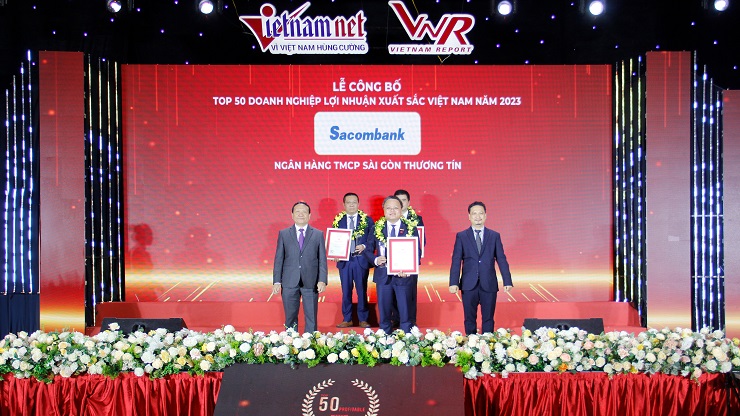 Mr. Tran Anh Viet, Director of Hanoi City Area, accepted the award on behalf of Sacombank for being named one of the "Top 50 Vietnam Best Profitable Companies in Vietnam in 2023"
Prior to this recognition, Vietnam Report also commended Sacombank by placing it in the "Top 50 Prestigious and Effective Public Companies in 2023" (VIX50) and acknowledging it as one of the "Top 10 Prestigious Vietnamese Joint Stock Commercial Banks in 2023". These accolades were bestowed in recognition of Sacombank's tireless efforts in enhancing its internal value, reinforcing its competitive edge, and capitalizing on opportunities amidst the volatile economic landscape between 2022 and 2023. These achievements underscore Sacombank's leadership as a prominent commercial joint-stock bank in Vietnam, contributing significantly to the stability and sustainable development of both the banking industry and the broader national economy.