Sacombank offers an attractive refund program for customers participating in life insurance
21/06/2023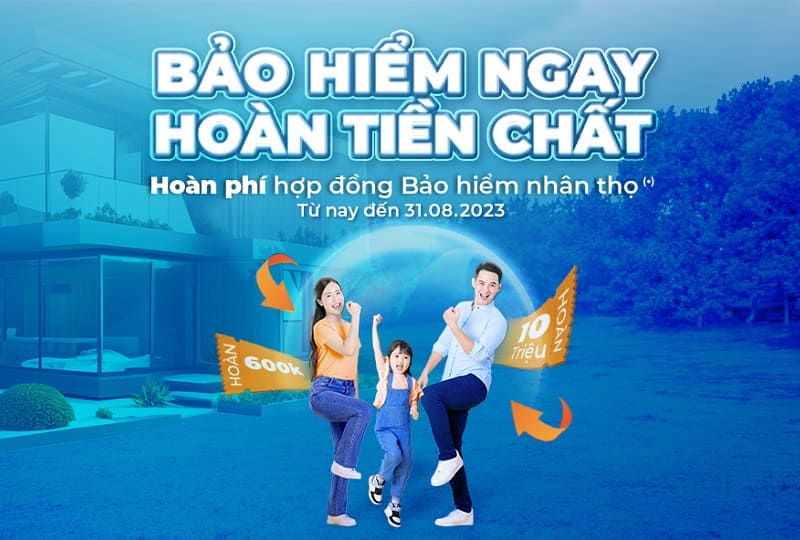 Customers who purchase new insurance contract with premiums worth at least VND20 million per year and register for the bank's premium payment entrustment services will receive a refund ranging from VND500,000 to VND10 million (applicable until 31/07/2023).

Customers who pay premiums for the 2nd or 3rd year of at least VND15 million will receive a refund from VND100,000 to VND600,000 when they register for or use the payment authorization service (applicable until 31/08/2023).

Additionally, Sacombank also offers ongoing incentives for customers who purchase insurance products from Dai-ichi Life Vietnam, including a refund of up to 30% for new contracts, a refund of fees for converting to 0% installment payments, and various special gifts to provide the best preferential value for customers.

Since 06/09/2017, Sacombank has been the exclusive insurance agent of Dai-ichi Life Vietnam. After more than 5 years of bancassurance partnership, the two companies have been providing financial planning services to over 460,000 families, with a 2nd-year contract retention rate of over 85%, which demonstrates the quality of the initial consultation and after-sales service provided by the bank. To date, Sacombank and Dai-ichi Life Vietnam have paid insurance benefits to 19,915 customers, totaling up to VND329 billion. Throughout the collaboration, the two businesses have continuously improved and updated new technology trends to optimize the customer experience, enhance their governance capacity, and pursue sustainable development.