Sacombank promotes public services and cashless payments
18/10/2023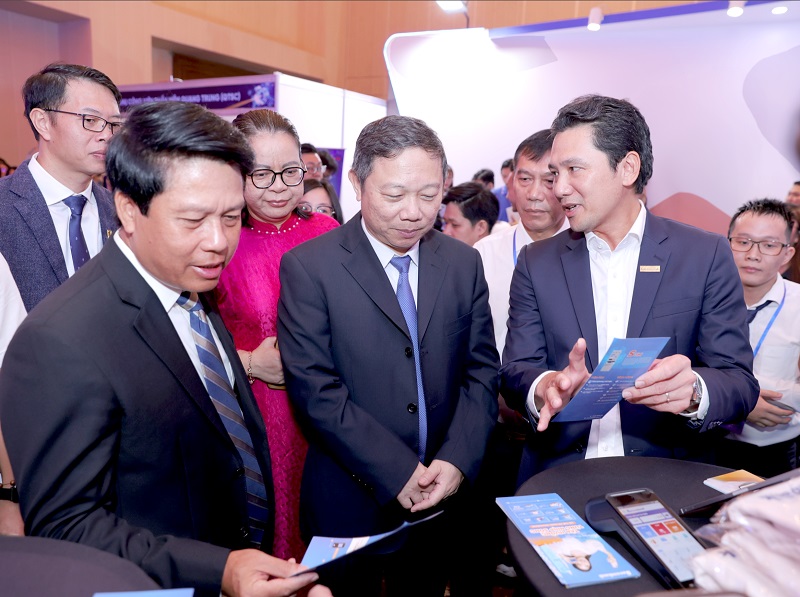 Mr. Tran Thai Binh, Director of Sacombank Digital Banking Division, introducing digital banking products to Mr. Duong Anh Duc, City Party Committee member and Vice Chairman of the HCMC People's Committee, and Mr. Pham Tien Dung, Deputy Governor of the SBV at the event.
During the event, Sacombank provided attendees with various digital banking experiences, including: Opening a payment account within 5 seconds using eKYC technology; Contactless payments via card, Apple Pay, and Google Pay; Quick payment, transfers, and withdrawals by scanning QR codes; The use of Tap to Phone technology, enabling card merchants to use Android mobile devices as POS machines for contactless payments; NFC technology, allowing customers to install Sacombank Pay on Android devices for contactless payments on POS machines or mobile devices with the Tap to Phone feature; A modern banking ecosystem for businesses (offering services such as account services, payroll services, corporate cards, and electronic banking).
Recognizing technology as a cornerstone of its development strategy, Sacombank has actively invested in infrastructure and adopted advanced technology in recent years. This investment has laid the foundation for digital transformation and innovation in technology management, administration, operation, and business, built around four core elements: technology infrastructure, comprehensive digital solutions, digital products and services, and digital people and thinking.
Some of the notable digital transformation achievements of Sacombank in 2023 include the successful deployment of Smart Transaction Machines (STM) at key branches. These machines offer voice transactions, touch interaction, a user-friendly interface, and two layers of authentication for security. Customers can perform various tasks at STM, such as opening payment accounts, depositing/withdrawing cash by card or citizen identification card, updating identity cards to citizen identification cards, and more. The Sacombank website has been improved to include features for analyzing and personalizing user behavior, chatbots for online customer consultations, and integrated calculation tools for insurance products, deposits, loans, and installments. The transaction flow allocation system at the counter has been enhanced to save time and minimize errors in transaction processing.
In the near future, Sacombank plans to widely deploy STM and introduce additional utility features. We will also put into operation a new generation Contact Center platform that integrates AI and offers multi-channel operations, providing 24/7 customer service. The Omnichannel digital banking will ensure a consistent and seamless experience for customers across various communication channels.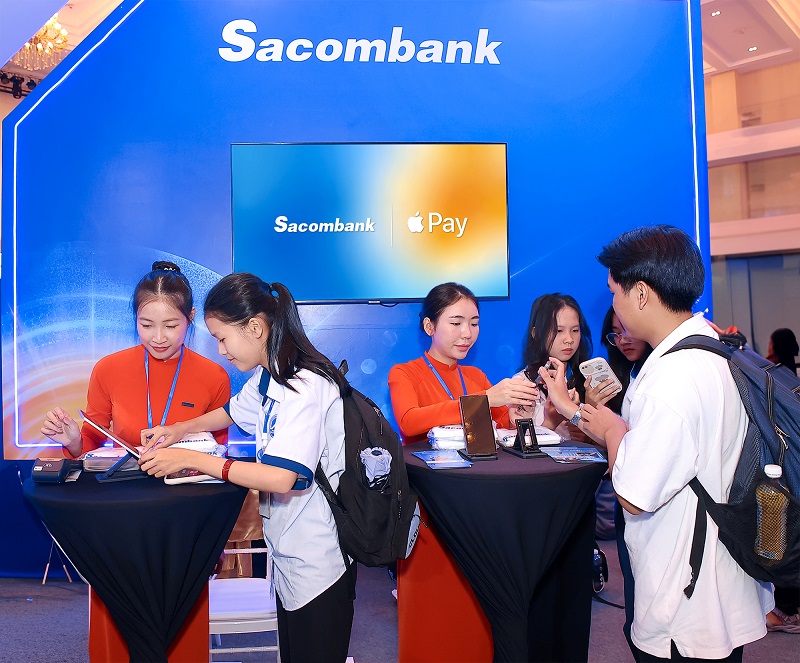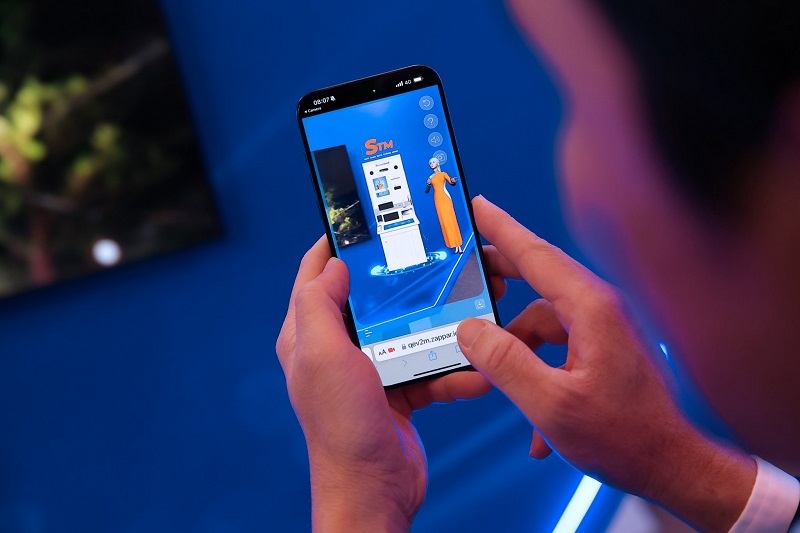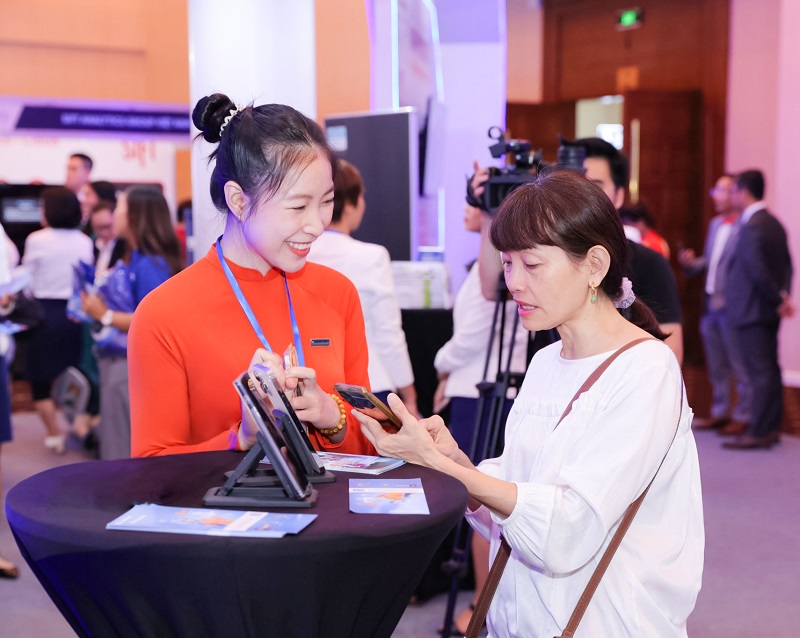 Customers experiencing Sacombank's digital banking products.