Conquer 12 million km with Sacombank to contribute to the construction of community cultural houses
12/08/2023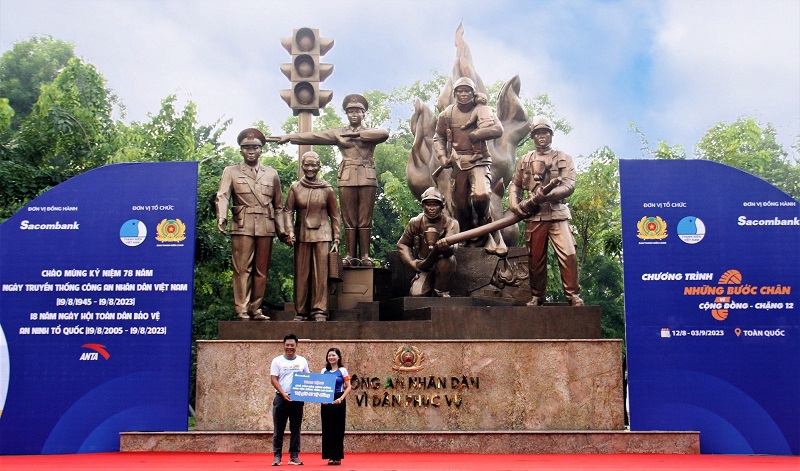 Mr. Nguyen Viet Hung - Head of Sacombank's Hanoi Regional Office awarded the logo of  VND 1 billion to sponsor the construction of a cultural center for the Cong ethnic group (Lai Chau) for the program organizers representative.
Athletes across the country can access the website sacombankrunnersclub.com or the Sacombank Runners app to participate in Stage 12, the registration portal will be open, and the results will be recorded until the end of 03/9/2023.
Accordingly, many staff members of Sacombank branches and transaction offices across the country actively responded to the goal of both health training and contributing to the aim of conquering 1 million km of jogging/walking in the near future. Stage 12 is equivalent to VND 1 billion, contributing to the fund to build community cultural houses for the Cong ethnic group in Lai Chau province.
Previously, Stage 11 (June 3 - June 25) attracted over 10,000 athletes from across the country to participate in jogging. Among them, athlete Nguyen Hong Tan Phat (Can Tho University) accumulated over 3,474 km.
Through 11 stages, the program "Steps for the Community" has raised funds to construct 11 community cultural houses for ethnic groups in 6 provinces: Chut (Quang Binh); Lo Lo (Cao Bang); La Ha (Son La); Pa Then (Tuyen Quang); Co Lao, Bo Y, and Pu Peo (Ha Giang); Mang, Lu, La Hu and Si La (Lai Chau).

The program "Steps for the Community" has been jointly organized by Sacombank and the Vietnam Youth Union since 2020, aimed at promoting exercise and sports movements to improve physical and mental health, while also fostering the spirit of volunteering for the community among Sacombank employees and the youth nationwide. This program contributes to taking care of and accompanying the ethnic minority communities in Vietnam to preserve and promote traditional cultural values.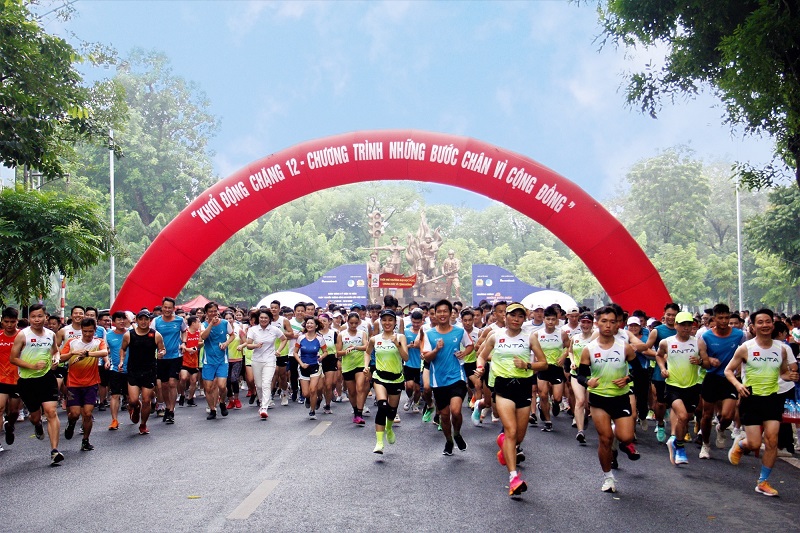 Right after the launching ceremony, many Sacombank employees and people in Hanoi enthusiastically participated in the run to contribute to the fund.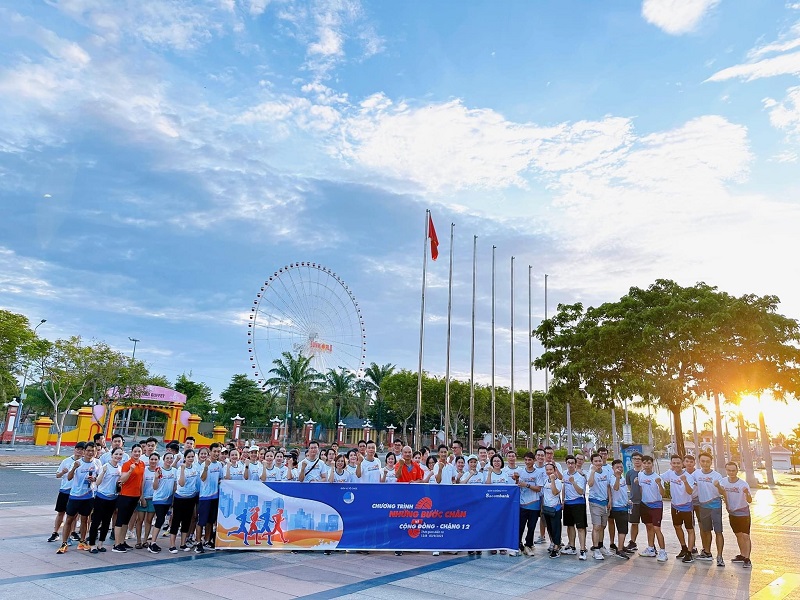 Employees of Song Han Branch (Da Nang) participate in Stage 12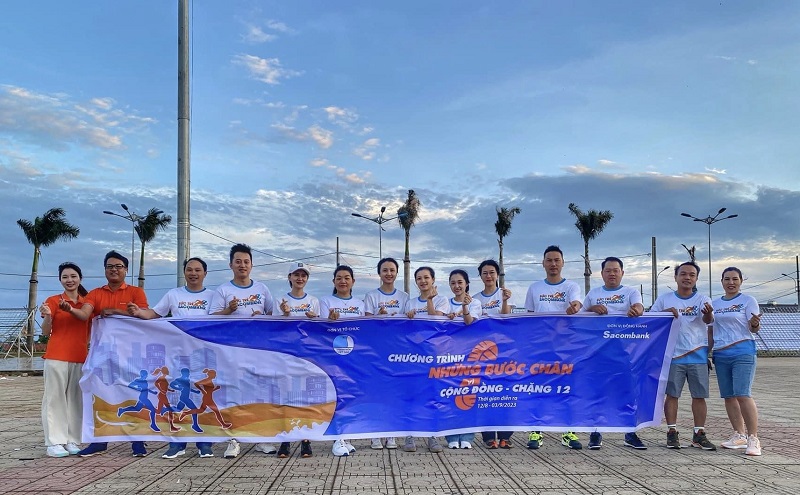 Employees of Dak Mil TO - Dak Nong Branch participated in the launch of Stage 12 "Steps for the community"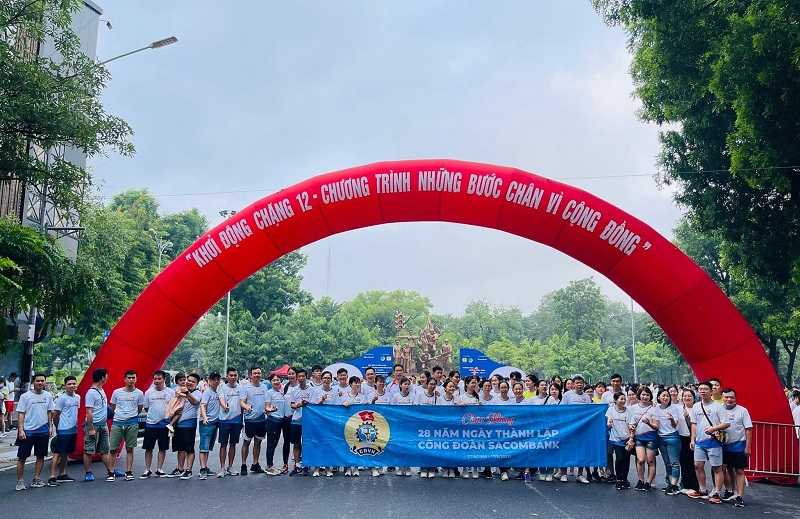 Stage 12 is also a run to celebrate "28 years of establishment of Sacombank Union". In the photo: Employees of the Capital Branch (Hanoi) participate in the warm-up run of Stage 12