Sacombank sponsors 5 more community cultural houses through the "Steps for the community"
03/03/2023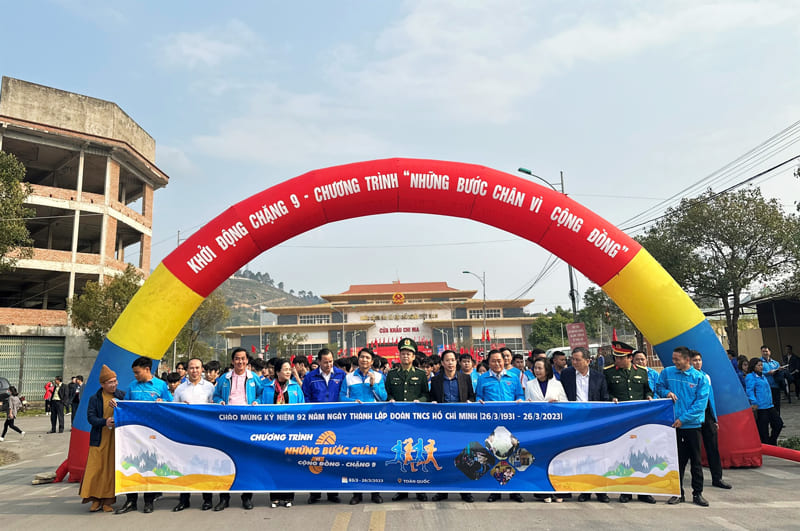 Accordingly, on the morning of March 3rd, Sacombank and the Vietnam Youth Union jointly launched Stage 9 of the online running/walking program "Steps for the community" in Lang Son.  After that, athletes across the country can access the website sacombankrunnersclub.com or the Sacombank Runners app to participate in Stage 9, the registration portal will be open and the results will be recorded until the end of 26/3/2023.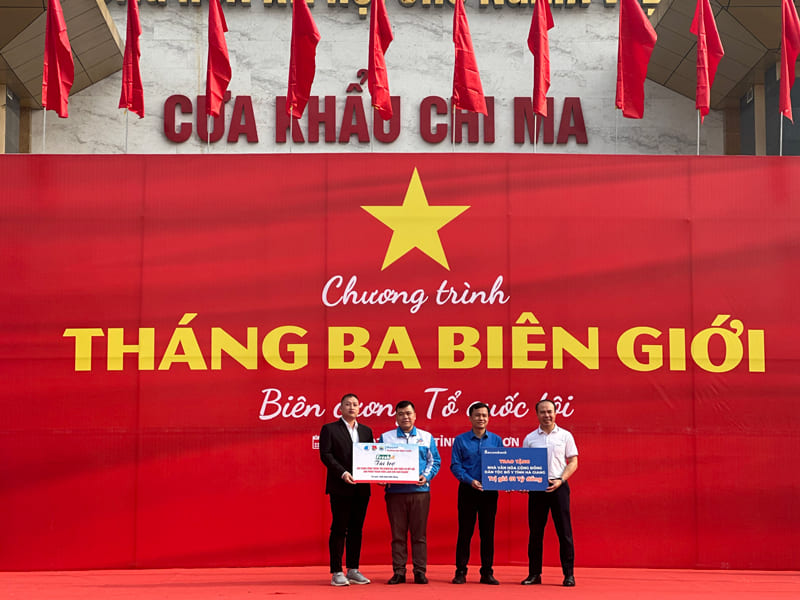 Mr. Nguyen The Huy - Director of Sacombank Lang Son Branch (right) presented the symbolic board of VND1 billion to support the construction of cultural houses for the Bo Y ethnic group, Ha Giang province
Similar to the previous stages, stage 9 does not limit participants and does not specify the registered distance, athletes can walk or jog, just need to average speed from 4 minutes/km to 20 minutes /km.  The goal of the race is to reach at least 1 million km of walking/running, equivalent to a cost of VND1 billion to contribute to the construction of a community cultural house for the Bo Y ethnic group in Ha Giang province.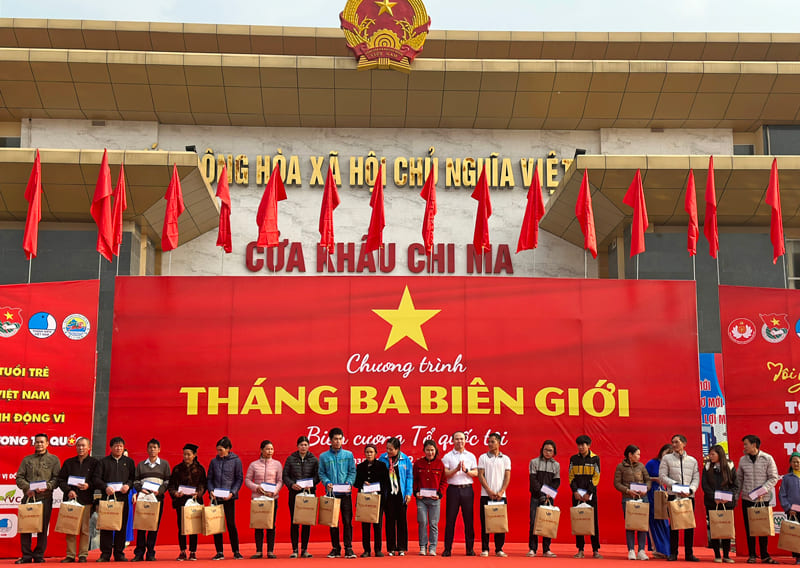 Sacombank also gave 20 gifts to policy families in border communes, Lang Son province
After 8 stages, the program has attracted more than 42,000 athletes registered to participate, of which on average more than 10,000 athletes each.  Up to now, more than 5.1 million km have been "contributed" by athletes to raise funds to build community houses for ethnic minorities, including: Chut ethnic group (Quang Binh); Lo Lo ethnic group (Cao Bang); La Ha ethnic group (Son La); Pa Then ethnic group (Tuyen Quang); Co Lao ethnic group (Ha Giang); Mang, Lu and La Hu ethnic groups (Lai Chau).
The program "Steps for the community" was jointly organized by Sacombank and the Vietnam Youth Union to promote exercise and sports movements to improve physical and mental health. Simultaneously, promoting the spirit of volunteering for the community of Sacombank employees in particular, as well as the youth nationwide in general, in taking care of and accompanying the ethnic minority communities in Vietnam to preserve and promote traditional cultural values.