Exclusive offers when register Sacombank JCB Cards
20/05/2016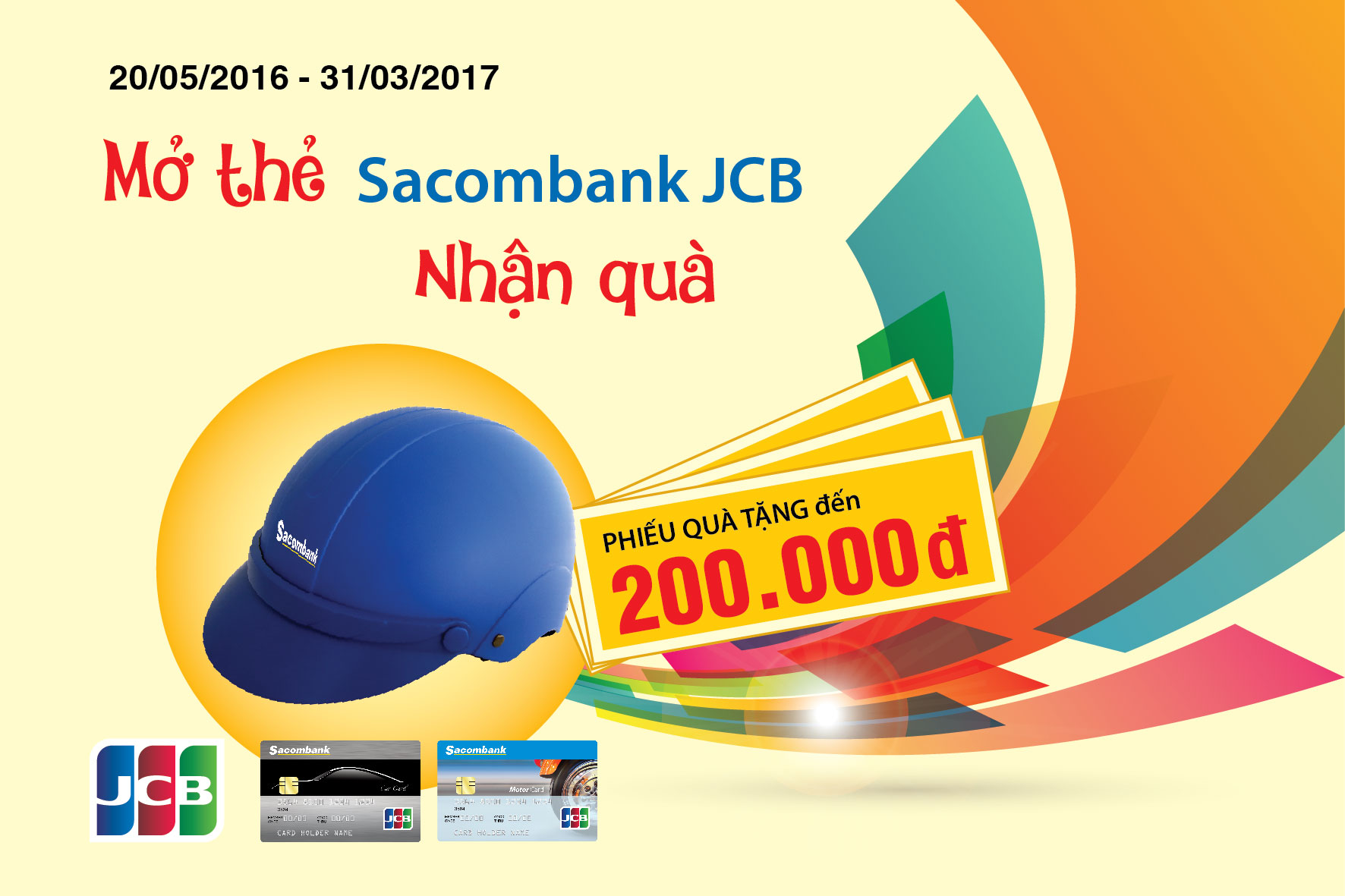 New customers will get a helmet when activating their Car Card or Motor Card. Besides, they will be rewarded with an Esteem Gift voucher worth of VND 200,000 or VND 100,000 when spending a minimum of VND 1 million with their Car Card or Motor Card, respectively, within 15 days since card active date. The voucher is accepted at Big C, Pizza Hut, Sumo BBQ, tiNiWorld and other merchants of Esteem Gift network.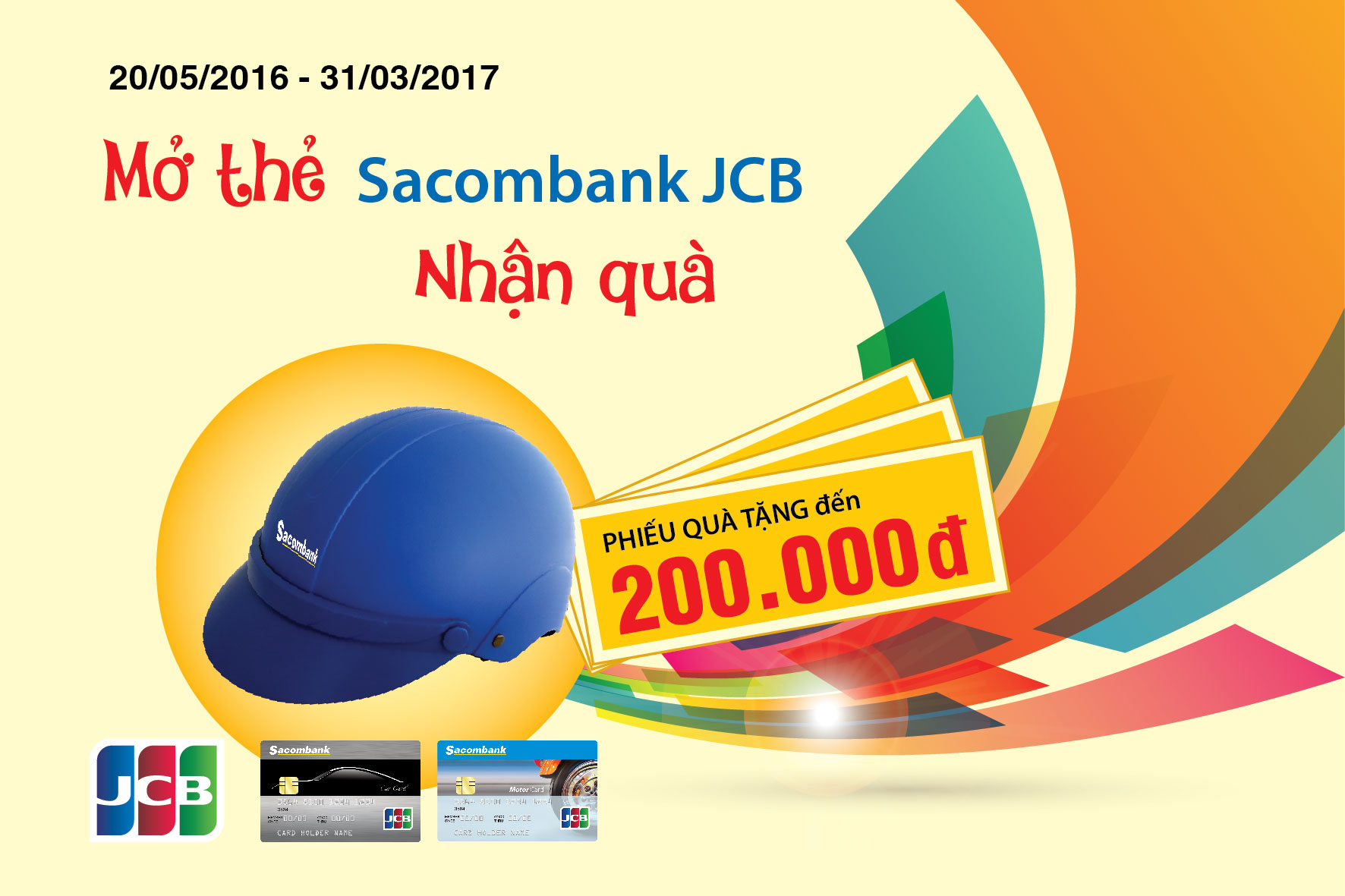 As a product named after JCB, the global payment brand based in Japan, Sacombank JCB credit card offers a host of discounts and promotions at JCB merchants: 20% discounts off in Kichi Kichi restaurants and B'smart stores; VND 200,000 cashback/air ticket on online purchase at www.jetstar.com etc. The updating discounts and promotions can be retrieved at www.jcbcard.com/vnm.
Other card benefits include a credit limit of up to VND 100 million; 55 days of interest-free purchases; no asset verification; acceptance at merchants worldwide and over the Internet; cash advance globally at all ATMs with logo of JCB; up to 50% discount when dining, shopping, lodging and more.; installment program; rewards program; flexible card bill payment methods at Sacombank ATMs and via eBanking etc.
Further information, please visit khuyenmai.sacombank.com or any Sacombank branch/transaction office, or contact our Customer Services 1900 5555 88 / +848 3526 6060 / ask@sacombank.com.