Gui Tien - Trung Lien with Sacombank
14/04/2016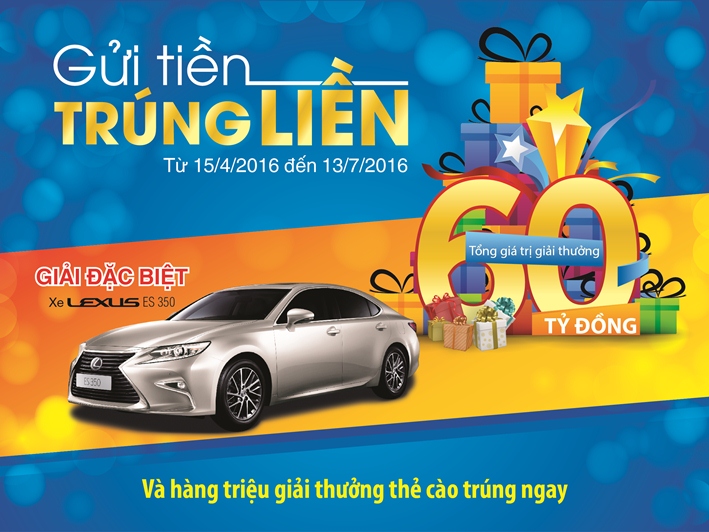 Particularly, with deposit from VND 5 million, and saving terms from 1 to 36 months, personal customers are able to receive lucky scratch cards to win prizes such as cash, electromagnetic stove, electric hot pot, electric oven, digital thermometer, mixer, stainless steel cook set, suitcase, children's suitcase, yogurt maker, hairdryer, vision protection LED lamp, vacuum insulated water bottle, backpack, 8GB flash drive – USB and so on. Chances of winning up to 80%. The amount of scratch cards for each customer depends on the deposit value and term as well.
On the other hands, personal customers have chance to participate in a lottery event at the end of this promotion to win a Lexus ES 350.
For more information, please contact Sacombank at 1900 5555 88 or email ask@sacombank.com.vn.