Refer Sacombank credit cards and earn bonuses
28/04/2016
For every referral of new customer who successfully applies for a principal Family/Classic/Gold/Platinum credit card, the existing cardholder (referrer) will earn a bonus of VND 100,000, VND 120,000, VND 160,000 and VND 400,000 respectively. From 3 successful referrals and onwards, the referrer respectively earns VND 120,000, VND 150,000, VND 200,000 and VND 200,000 per referral.
In addition, the bonus per referral will be multiplied by 6, 8 and 20 times for first referrers including 3, 2 and 1 of whom reaching 6,8 and 10 successful referrals respectively. The referrer only gets bonus multiplied once for the highest number of eligible referrals.
At the same time, the new customers who are referred to be principal Classic/Gold/Platinum credit cardholders will be respectively rewarded with 12,000, 15,000 and 35,000 points to redeem for a wide range of rewards including air miles, food/shopping/travel vouchers etc.
Sacombank Classic credit cards consist of Visa Classic, MasterCard Classic, Visa Ladies First, UnionPay card and JCB Motor card. Sacombank Gold credit cards are Visa Gold, MasterCard Gold and JCB Car card.  A referral is eligible when the new credit card has first sale transaction within 3 months since being issued.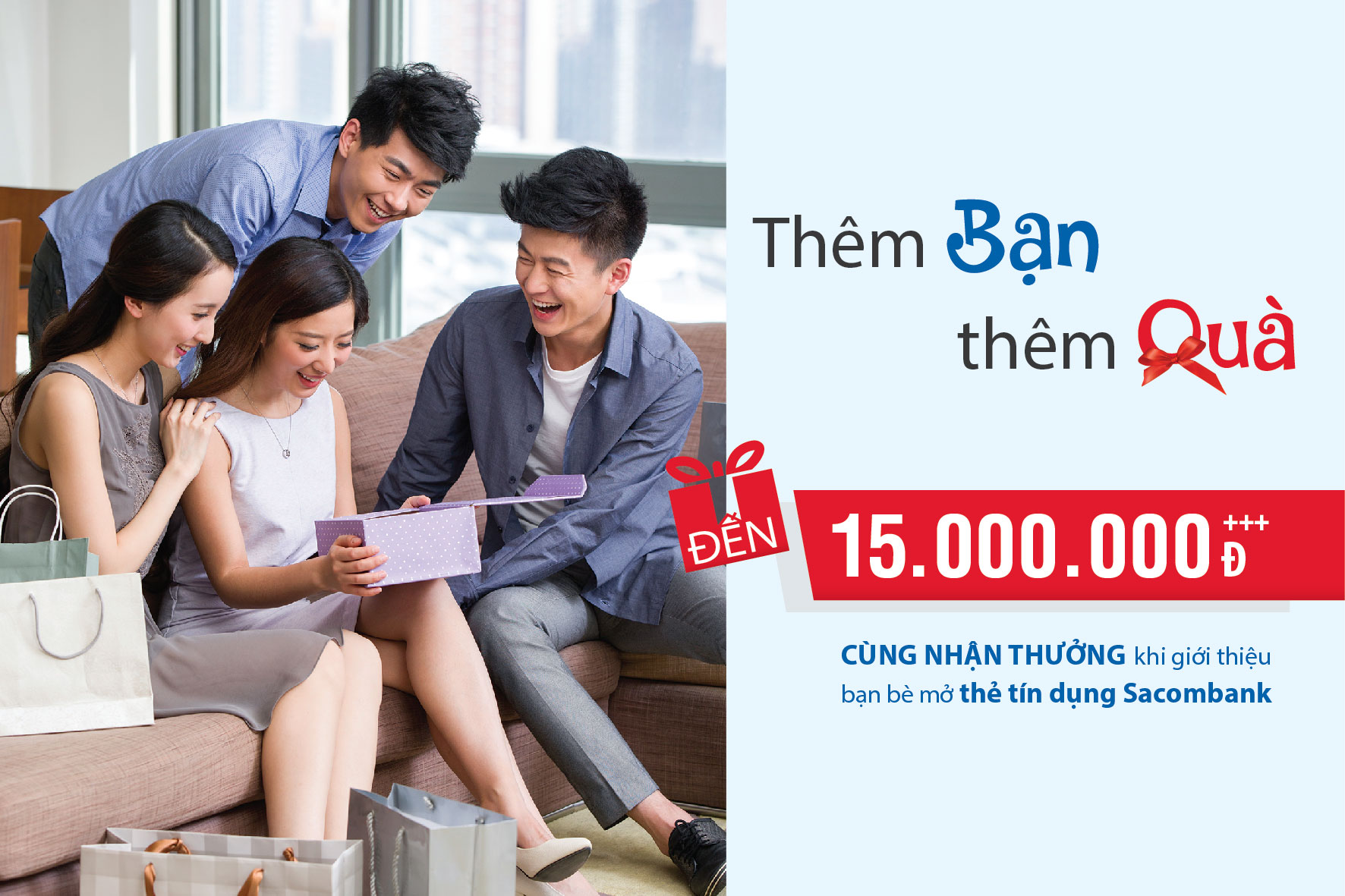 To apply for Sacombank credit card, customer ought to be from the age of 18, works as a company employee with at least 3 months of continual working period or as a self-owner with at least 2 years of business operation and has personal income of minimum VND 7 million (if in HCMC or Hanoi), or VND 5 million (in other provinces).
Further information, please visit khuyenmai.sacombank.co, or call our Customer Services on 1900 5555 88/ +848 3526 6060 or email ask@sacombank.com.