Sacombank - Best use of online banking 2016
19/05/2016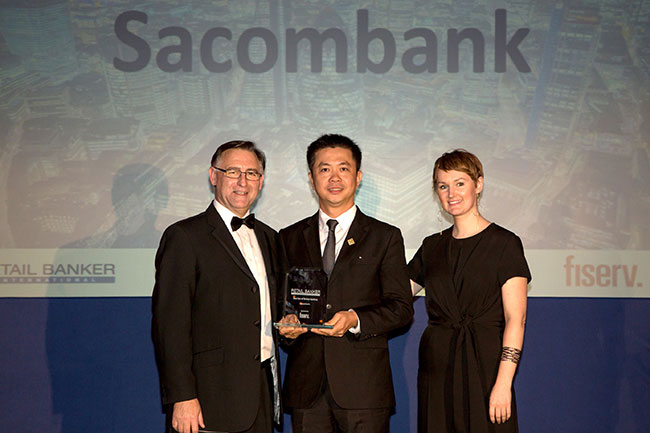 The award should demonstrate the bank's success in growing online banking use within a secure network with demonstrable success in meeting and exceeding business goals. Criteria will include improvements in customer experience, security and fraud management and increased revenue.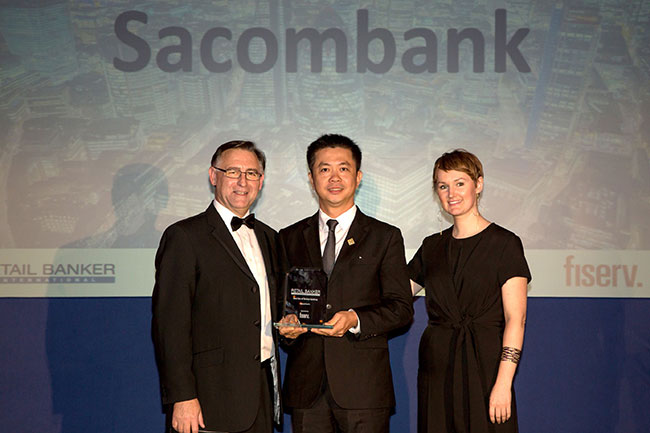 Representative of Sacombank – Deputy CEO Nguyen Minh Tam receives the award
Retail Banker International (UK) is the leading source of global news and in-depth analysis for the retail banking sector. For more than 25 years we have been the trusted source of reliable, timely and in-depth news and analysis for senior executives in the international banking industry. Global Retail Banking Awards is a global annual award. This year, apart from Best Use of Online Banking 2016 for Sacombank, they also named 23 others for excellence regional retail organizations such as: Fargo (USA), ING (Holland), DSB (Singapore) etc. Specifically, Bank of America Global Retail Bank of the Year, Apple Pay is Most Disruptive Innovation of the Year; Alipay is Best Non-Bank Competitor etc.
Sacombank iBanking achieved many award such as: Vietnam preferred e-bank in 2014 by VNExpress and sponsored by the State Bank of Vietnam, ICT award by HCM City People's Committee.
Sacombank has been enhancing banking services to supply convenient transacting methods for customers that make Sacombank to be preferred by customers and appreciated by experts. Apart from common services such as: transferring, payment, credit card etc., Sacombank iBanking also supply many individualistic functions based on user needs: changing theme, transfer to Visa card or receive by mobile phone, purchasing phone bills, automatic bills-paying, future deposit and so on.