Sacombank has launched its Visa Signature International Credit Card
13/12/2016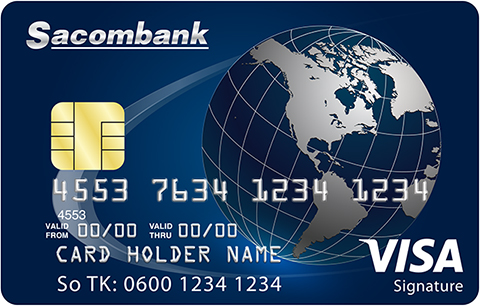 In detail, with every VND20,000 paid by Sacombank Visa Signature, customers get one Sacombank mile in line with one award mile of Vietnam Airlines (with regards to redeeming an air ticket/ a ranking mile of Vietnam Airlines) or VND100 of an annual fee or VND100 in cash. Please contact us if you wish to redeem.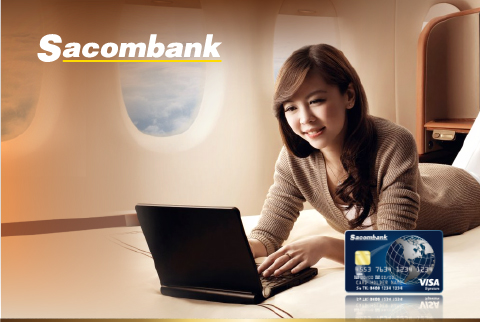 When you open the card with us and make the first payment, you will receive 500 Sacombank miles. If your payment is from VND100 millions within the first 3 months (started from the date on which your credit card is activated), you will receive 4,500 award miles. Your mileage accumulation can reach from 10,000 miles. With this, you can redeem a Saigon- Danang one-way economy class air ticket of Vietnam Airlines or other air tickets at the same price.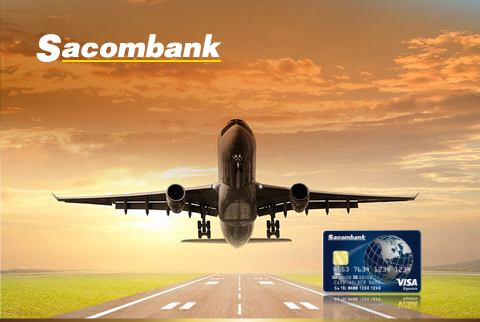 Especially, on the occasion of inauguration, from December 12th 2016 til February 28th 2017, Sacombank will refund for the first 100 cardholders who buy online air tickets at www.vietnamairlines.com, www.jetstar.com, www.vietjetair.com and pay by Sacombank Visa Signature. Each cardholder is refunded one time with maximum of VND3 millions per international air ticket and VND1 million per domestic air ticket. 
Furthermore, Sacombank Visa Signature cardholders are also received such as
-    Global travel insurance package worth of up to VND10.5 billions.
-    Priority Pass member card and free of its annual fee for using at more than 1,000 VIP airline waiting halls in 130 countries over the world.
-    With VND100m paid by the card, two times use of Priority Pass are given quarterly.
Other benefits, i.e. buying first paying later with free of interest up to 55 days, making payment, withdrawing cash over the world, buying goods online, buying goods on installment plan with 0% of interest (i.e. buying electronics equipments, travel tour, jewelry, etc.) and 50% discounts at hundreds of transaction points where Sacombank cards are acceptable for payment.
At the Annual Meeting for Indochinese countries held by the Visa company, Sacombank was honoured to receive three awards: "Leading bank of payment sales growth rate", "Leading bank of new technology development", "Top 3 bank of Visa payment card sales".
The ranking results are based on the data recorded by Visanet system and evaluated by the independent analysis team. Visa's honour awards have attracted banks who take part in card issuance and card payment as well.