Sacombank to be honorable named as "APEC Qualified & Reputation Brand" 2015
21/04/2016
Within the scope of APEC 26th anniversary program and being aim for APEC 2017 hosted by Vietnam, the award is given to brands that are supported by a lot of customers, take a growing share of national/international market; lead in science and technology, environment protection; excellence in building brand, active participating in charity or corporate responsibility.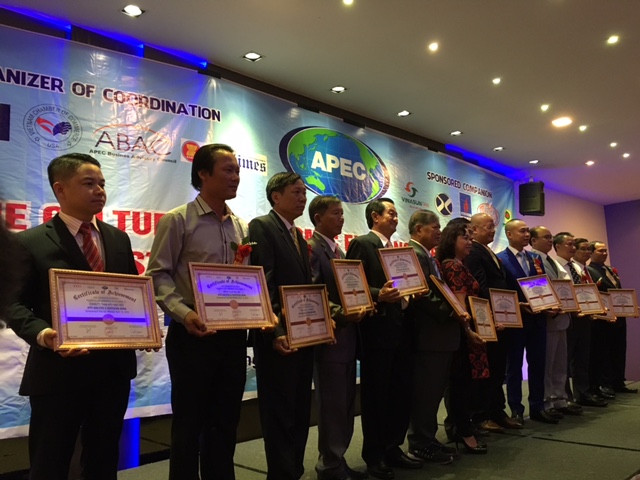 Representative of Sacombank Mr Huynh Thien Phu, Director of SMEs Corporate Banking receives the certificate of merit
The year of 2016 is believed to have many opportunities for business scale and transaction network. Sacombank, has been continuously struck out new consistent course of business and practical measures to achieve the objective set out, focused on improving risk- managing, ensured system to work safely, effectively. With the goal of becoming best retail in Indochina, Sacombank has been gradually improved, promoted the strength, constantly innovated for the tendency of growing up completely.