The Great Summer Promotion of Sacombank Cards
23/05/2016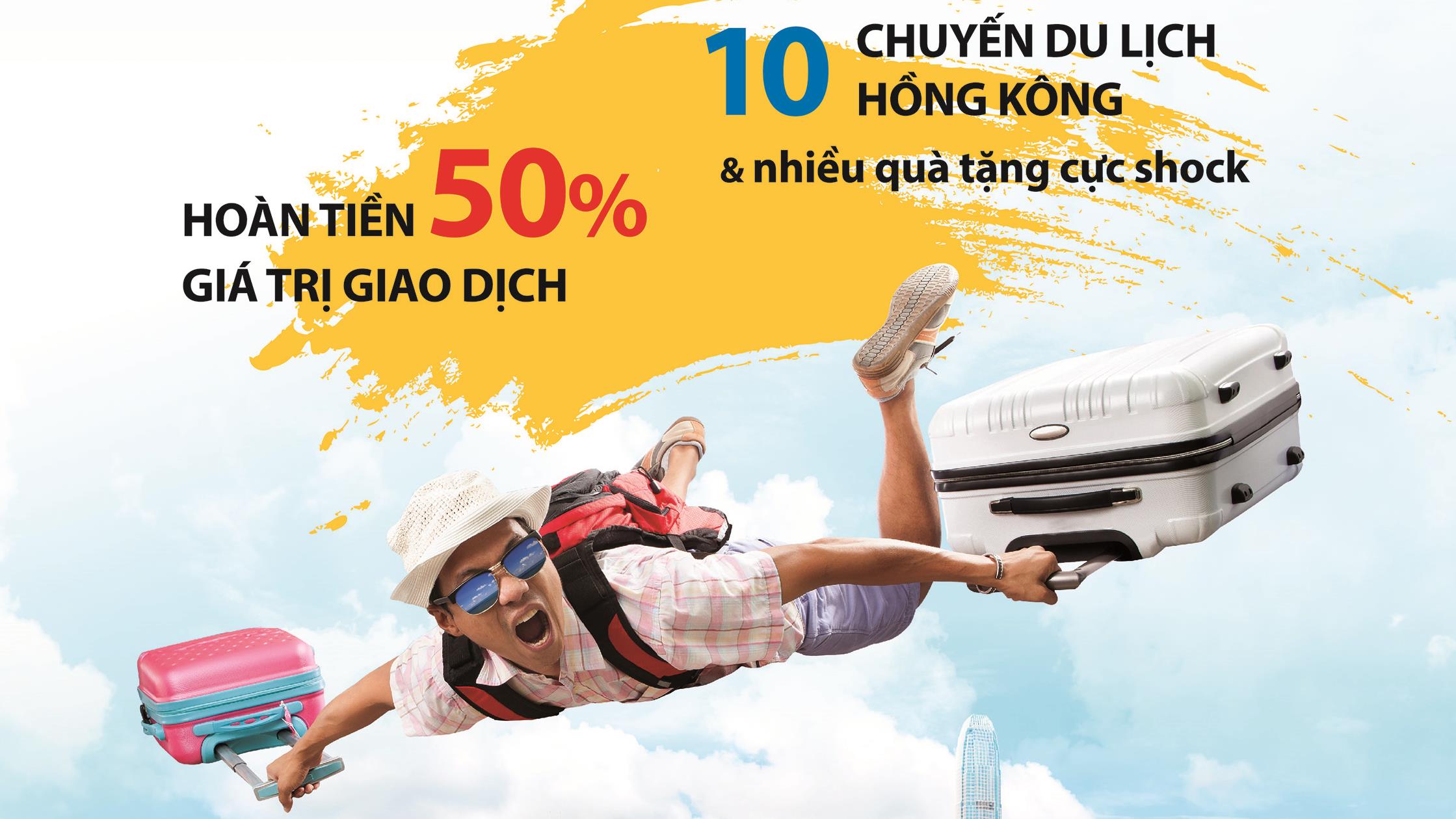 For both existing and new customers of international credit cards, Sacombank offers 2 chances of rewards redemption based on card spend from 23/05/2016 to 30/06/2016 and from 01/07/2016 to 31/07/2016. Rewards per chance of redemption include 200 travel suitcases, 20 return air-tickets valued at VND 3 million and 5 Hong Kong tours valued at VND 17 million for the first 200 cardholders reaching a total spend of VND 15 million, first 20 cardholders reaching a total spend of VND 30 million and first 5 cardholders register for redemption, respectively. Each customer can redeem once.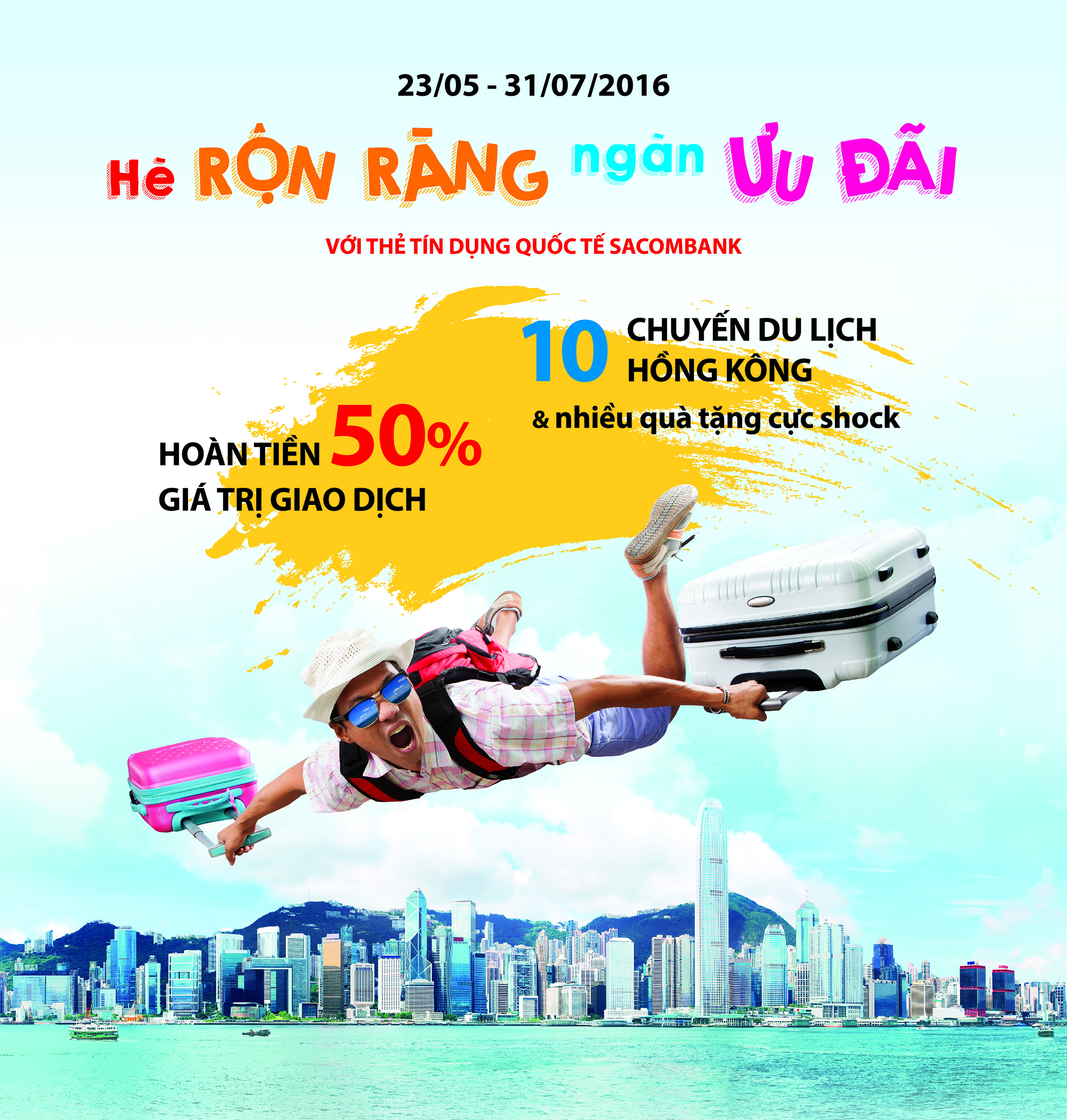 For new customers, Sacombank cashes back 50% of card spend on every Friday, Saturday and Sunday in the promotion period with maximum cashback of VND 1,000,000 to Platinum cards and VND 500,000 to other cards.  Besides, on every Thursday during the promotion period, the first new customer, whose total card transaction amount on every Monday, Tuesday and Wednesday in the promotion period worth of  at least VND 5 million, registers for rewards redemption will be rewarded an Apple iPad Mini 4 Wifi 16 GB.  Each customer is qualified for one time of cashback/reward redemption in 10 weeks of promotion.
Other offers for all Sacombank international credit cards include 10% off (maximum of VND 1 million/order) at Lazada.vn; VND 50,000 off on cinema tickets booked via 123phim application; VND 300,000 cashback on at least VND 2 million bill of Vietnam Airlines, Jetstar Pacific, VietjetAir air tickets; extra VND 500,000 on TST Tourist tours; extra VND 1 million on at least VND 15 million bill of Tivi 50" and above at Nguyen Kim; 15% off (maximum of VND 300,000/bill) at Gogi House, Ashima … 
Key features of Sacombank international credit card are up to VND 100 million credit limit; 55 days of interest-free purchases; no asset verification required; acceptance at merchants worldwide and over the Internet; cash advance globally; up to 50% discount when dining, shopping, lodging and more.; installment program; rewards program; flexible card bill payment methods at Sacombank ATMs and via eBanking etc.
To apply for Sacombank international credit card, customer ought to be from the age of 18, works as a company employee with at least 3 months of continual working period or as a self-owner with at least 2 years of business operation and has personal income of minimum VND 7 million (if in HCMC or Hanoi), or VND 5 million (in other provinces).
Further information, please visit khuyenmai.sacombank.com, or call our Customer Services on 1900 5555 88/ +848 3526 6060 or email ask@sacombank.com.