Sacombank giving a hand to with the Mu Cang Chai people
21/08/2017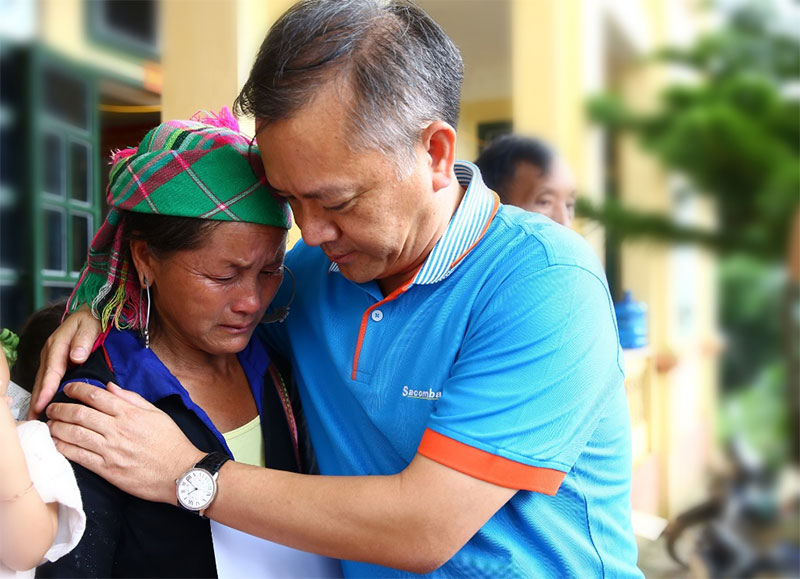 Floods have sweeping through Mu Cang Chai town on the morning of August 3 have washed out 26 houses, completely shattered 14 houses, causing dozens of households and hundreds of people to relocate. Schools in the town were badly damaged. As of 19/8/2017, there were 8 dead, 9 wounded and 6 still missing. The worst affected areas are Kim Noi Commune, Lao Chai Commune, Residential Group 8. Many relief committees still carry the necessity goods and living things to support the people of Mu Cang Chai town. In particular, Sacombank has been pioneering in providing school furniture and stationery to local students in order to prepare for back to school occasion. In addition, the Board of Directors of Sacombank also directly visited  family, commune, village to meet, encourage and support dry provisions, oil, bed, cash ... for families damaged by natural disasters to share the losses that the people are suffering.
Representative of Sacombank BOD directly check the quality of gifts before handing to the children.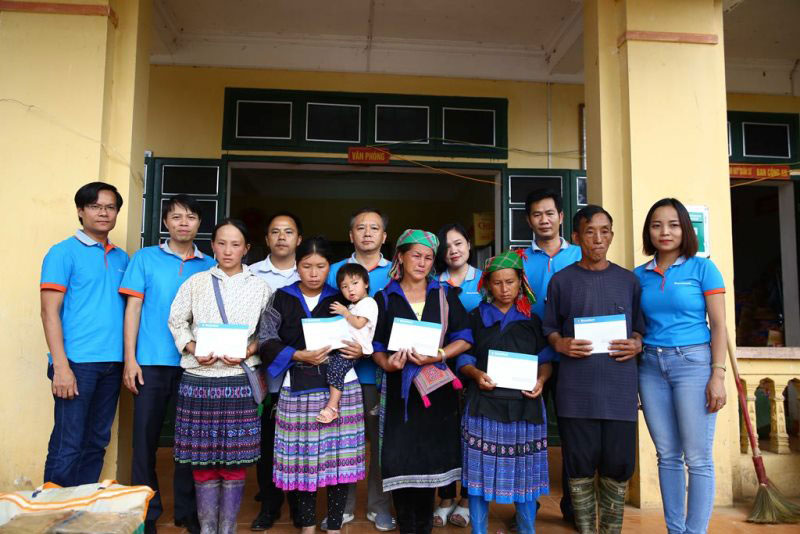 Representative of Sacombank's Board of Management, Mr. Phan Dinh Tue (in the middle),
Deputy General Director cum Chairman of the Sacombank Labor Union and Trade Union visited and handed gifts to people in Kim Noi.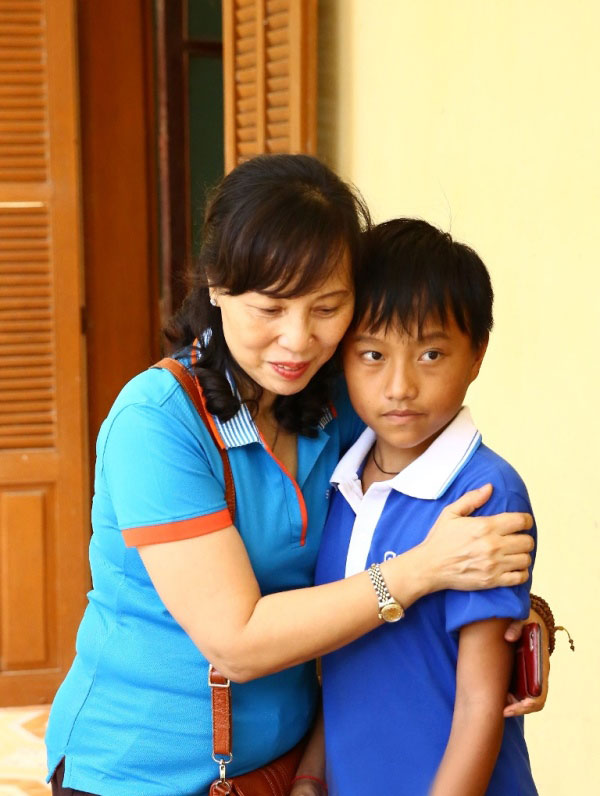 Ms. Nguyen Thi Thanh Mai -  Member of Board of Supervisors expressed touching feelings
and comforted families affected by natural disaster in Mu Cang Chai town.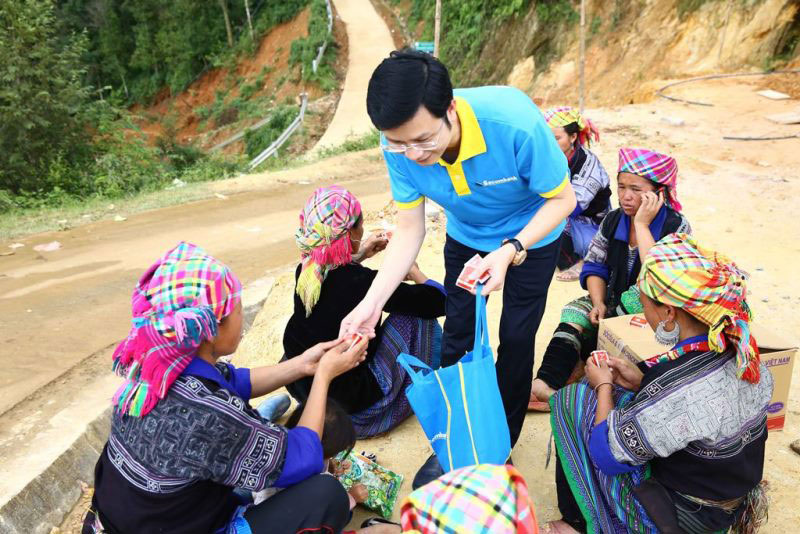 Sacombank trade union members give presents to the people in Kim Noi commune.
In addition to the program Giving a hand to people in Mu Cang Chai this time, from 07/7/2017 to 25/8/2017, Sacombank had organized a blood donation campaign named "Sacombank – Share from the Heart" in the provinces across the country where Sacombank operates. This is an annual program to respond to the campaign "Red Journey" organized by the Vietnam national mobilize voluntary blood donation Steering Committee to contribute to overcome the lack of blood situation in hospitals and other medical facilities around the country. Community-based activities are still considered as the guiding principle of Sacombank during the past years as well as in the present context.