Sacombank lauches "Happy Golden Month" program with over 30,000 prizes for credit card holders
19/05/2017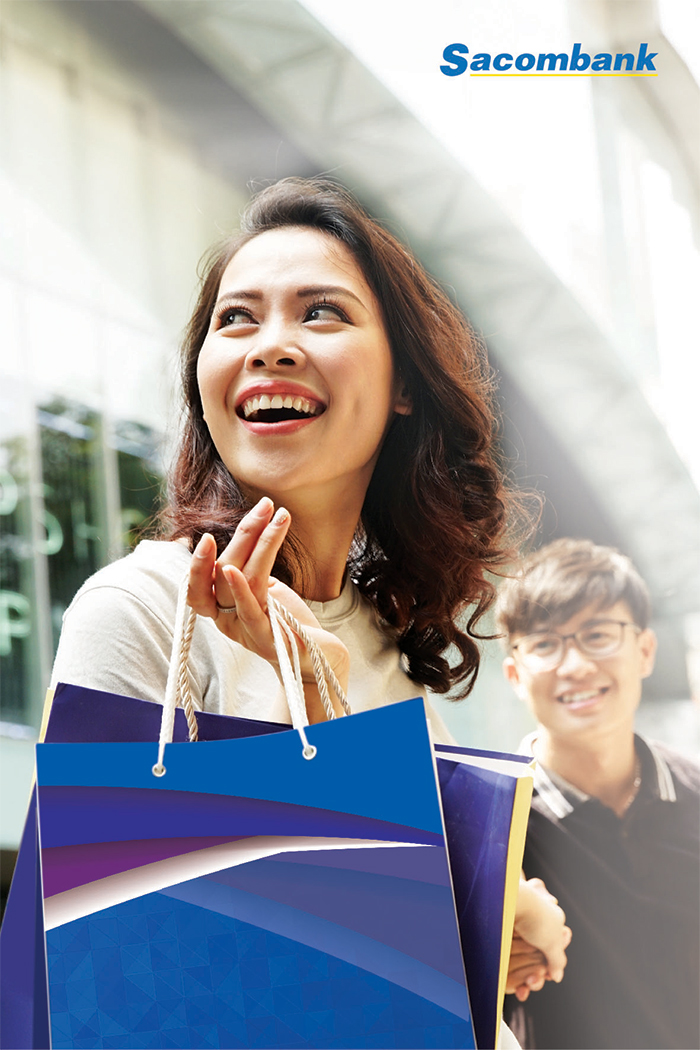 During this time, when customers register for international credit card or domestic credit card at the transaction offices of Sacombank nationally, customers will be donated 1 keychain and when the cards are activated, the customers will enter the lucky draw to win helmets or raincoats.
In addition, Sacombank is also executing the Lucky Spin online at the http://vongquaymayman.sacombank.com to provide the refund opportunities from 20,000 to 1 million VND for the new credit card holders have incurred a minimum of 1 transaction which is worth of 500,000 VND and more, or refund opportunities from 20,000 to 200,000 VND for new credit card holders  have incurred a minimum of 1 Bill payment transaction through credit card. Each cardholder can only receive a maximum of 2 spinning turns. The program lasts to the end of the day 17/7/2017.
Sacombank credit card is a modern payment methods allows customers to purchase goods or services on credit; and to be offered 50% discount at hundreds of points which accept Sacombank's cards. For international credit cards, interest free period is 55 days; cardholders can pay, withdraw cash, shopping online all over the world; accumulate points to exchange for gifts when shopping; 0% interest installment plan... for domestic credit card, the card holder can withdraw cash at ATM Sacombank without any charges, pay goods and services at points which accept Sacombank's cards nationally.
Besides, through Sacombank eBanking - credit card holders (with payment account) can perform online transactions at anytime and anywhere: bills payments; top-up mobile phone; travel tickets purchasing; check 0% interest installment plan and monthly transaction statements; register card related requests (issue PIN, issue new or replacement cards, change mail address, transactions notifications, register for automatic debit payments or change credit card limits...) and many other utilities such as: money transfer to Visa/MasterCard, money transfer-receive by mobile phone (beneficiary receives cash at the ATM, no card required), virtual prepaid cards purchasing, top-up the prepaid card. 
For more detailed information, please visit
www.sacombank.com.vn
or kindly contact the transaction offices or Sacombank customer service center 24/7 by phone number
1900 5555 88/08 3526 6060
or email
ask@sacombank.com