Sacombank offers attractive gifts to depositors
16/08/2017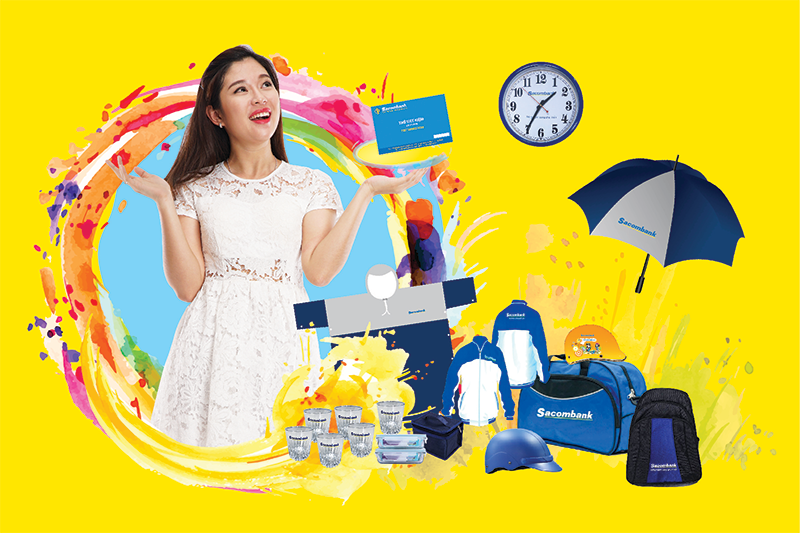 Accordingly, from now until October 07th 2017, customers depositing VND30 million with a term of one month at transaction offices across 8 provinces, including Da Nang, Nghe An, Quang Binh, Quang Nam, Quang Ngai, Quang Tri, Thua Thien Hue, Ha Tinh in the North Central area, will receive one lucky draw coupon and get one of gifts such as a sport bag, a jacket, a wall clock, a backpack, a premium glass bowls set, a helmet, a rain coat, etc.  
In addition to various savings products with attractive interest rates offered, Sacombank has launched 2 specific loan packages with preferential interest rates applicable for this area. The first one is a real estate and fishing boat mortgage loan for fishermen doing offshore fishing, with total lending of VND300 billion and loan tenors up to 7 years in line with a preferential interest rate policy. The second one is a loan for labour export for customers or customers' relatives who have demand for working abroad with total lending of VND100 billion and a five-year loan tenor.   

In Hanoi, from September 01st 2017 to October 31st 2017, customers depositing from VND10 million with a minimum term of two months will receive gifts such as an environmentally-friendly bag, a glass cups set (6 units), a rain coat, a helmet, a tea set, a porcelain plates bowls set. Hanoi is one of the main markets of Sacombank with over 60 transaction offices serving nearly 300,000 customers in this area. Furthermore, Sacombank has upgraded all its savings funds into transaction offices, changed the locations of transaction offices which are near other ones in order to diversify the Bank's offerings and to expand the market share as well. Sacombank has recently opened Phu Xuyen transaction office, Linh Dam transaction office, Tu Liem Branch, etc. 


Sacombank currently is launching the "Welcome Autumn - Thousand Gifts" promotion program for individual customers using Sacombank's e-Banking, including Internet Banking (www.isacombank.com.vn); Mobile Banking Apps and Mobile Banking Web (www.msacombank.com.vn) with total prizes of nearly VND1.3 billion. Accordingly, customers who log in their accounts for the first time on Internet Banking or Mobile Banking and use mobile top up service, online bill payment service, or purchase a non-physical prepaid card will receive a reward code to participate in the online lucky draw program so as to win many attractive prizes such as a Honda Lead motorbike, a travel luggage, a Sacombank helmet and VND50,000 in cash. In addition, Sacombank also gives VND100,000 per customer for 79 first customers who log in their accounts on Internet Banking or Mobile Banking for the first time every day to top up their mobile phones successfully with a minimum top-up of VND100,000; gives VND500,000 per customer for 10 first customers having the highest mobile top-up when using Internet Banking and Mobile Banking every week. 

For more information, please visit www.sacombank.com.vn or https://khuyenmai.sacombank.com , call us at 1900 5555 88 (our hotline 24/7); or email to ask@sacombank.com