Sacombank shares "Heartfelt Spring" to community
22/01/2017
The Year of the Rooster Charity Festival - "Heartfelt Spring" takes place in the joyful atmosphere. The elderly and children have been enjoying a lot of entertaining performance, comedy and interesting songs such as the Spring mashup, Nang co con Xuan, Gia dinh Heo ... and interacting with many famous artists such as Khoi My, Ho Van Cuong - Vietnam Idol Kids 2016, "prodigy" Tin Tin; MTV band, ABC Kids dance group, X-Pro comedy group ... Especially the Buc hoa dong que, Xuan hop mat, Que huong ba mien is elaborately staged and performed by students of the Hard of a Hearing School Hy vong 1, School of Deaf - Dumb HCMC and the Hard of Hearing Hy Vong Binh Thanh School, expressing their desires to love and to inclusion. The performance is also the heartfelt thanks to the organizations and authorities that have taking care of them all the time.

Total funding of Sacombank for the event is almost VND 5 billion, appropriated from the Welfare Fund an Labor Union Fund of Sacombank (213 million VND) and contributions from Sacombank's customers and clients. The program has been implementing from 2004, after 14 years, Sacombank has given VND 43 billion to collaborate with other charity organizations to bring prosperous Tet to thousands of underprivileged lives all the nations. Particularly, within the 2017 Charity Festival from 07/01/2017 to 21/01/2017, Sacombank collaborates with Vietnam's Fatherland Front Committee, Labor, War invalids and Social Affairs Department, Red Cross Committee, The Association for the Support of Vietnamese Handicapped and Orphans…all over the nation to visit, to send Tet greetings and to give necessary goods as well as lucky money for difficulties people in all provinces of Vietnam.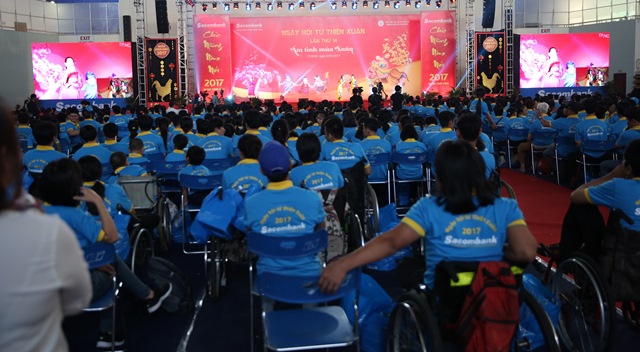 The Year of the Roaster Charity Festival 2017 - Heartfelt Spring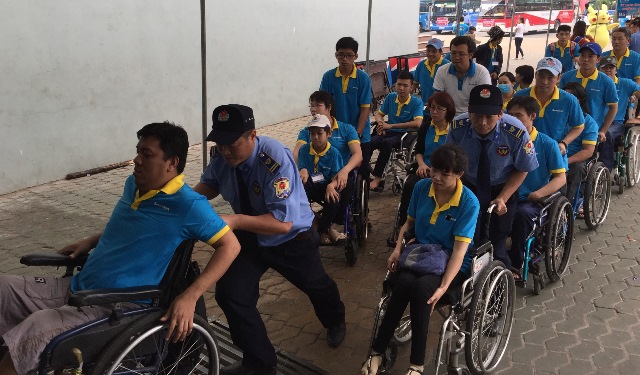 Welcoming the elderly and children at the Festival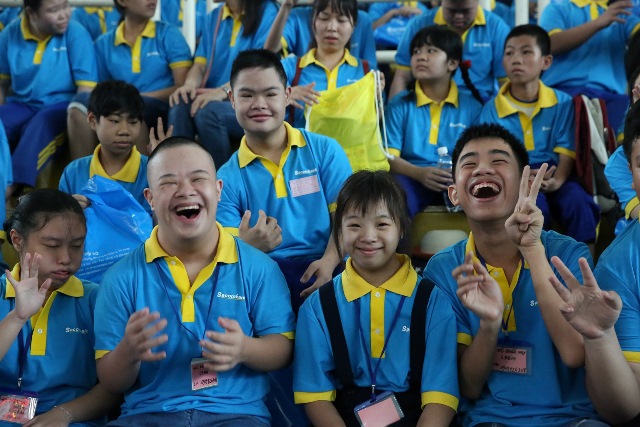 The festival brings the joys and happiness of traditional New Year to underprivileged lives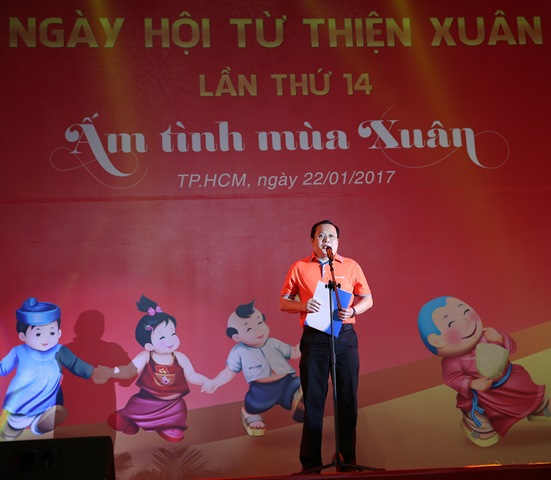 Mr. Phan Huy Khang - Vice Chairman cum CEO of Sacombank giving speech at the event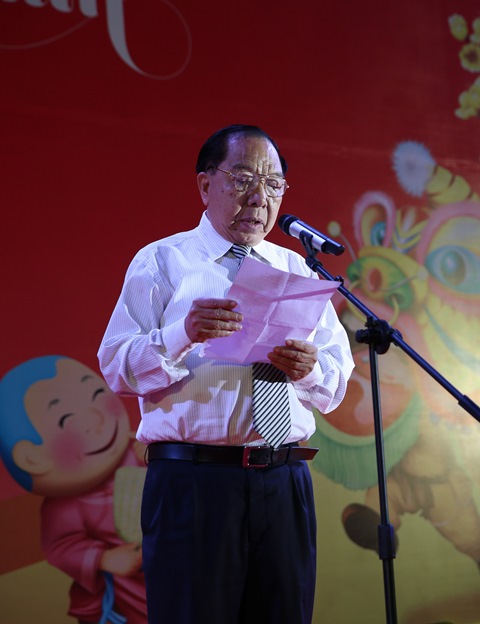 Mr. Nguyen Van Chi - Chairman of Relief Association for Handicapped Children HCMC giving speech at the event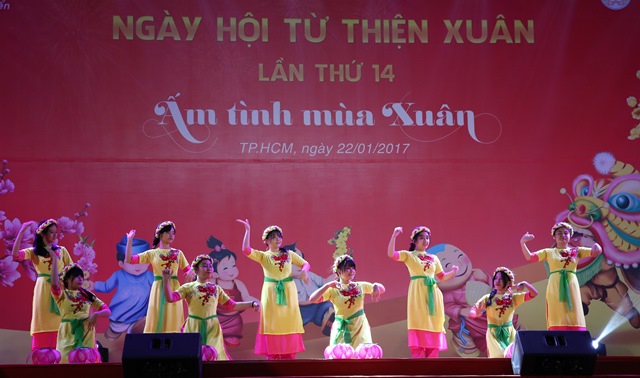 The performances by the Hard of Hearing Hy Vong Binh Thanh School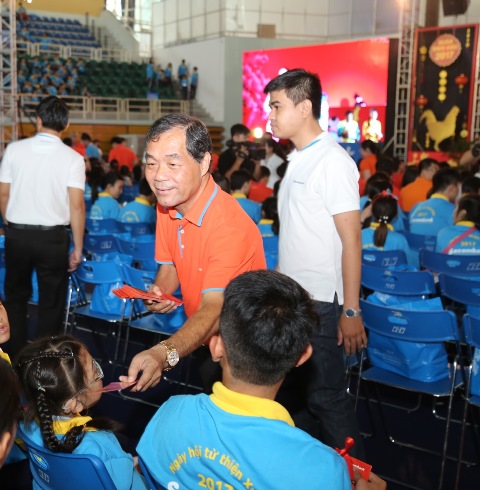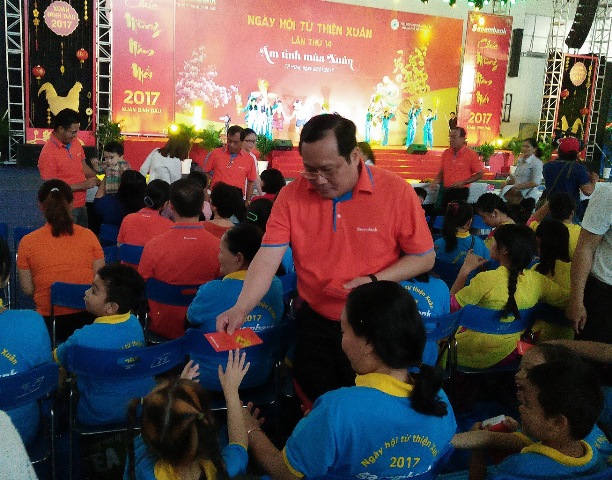 Mr. Tram Be - Member of Sacombank BOD and Mr. Phan Huy Khang - Sacombank CEO giving lucky money for the elderly and children.