Leaders of the State Bank of Vietnam and the Central Bank of Laos have visited Sacombank Laos in 2018
28/11/2018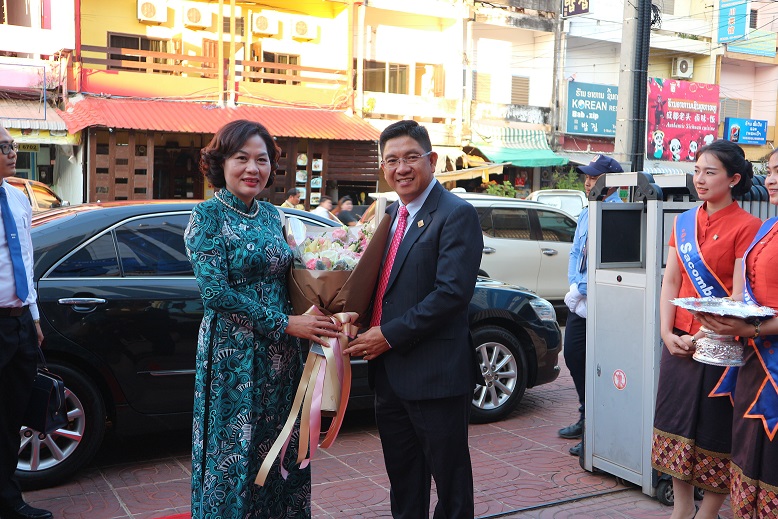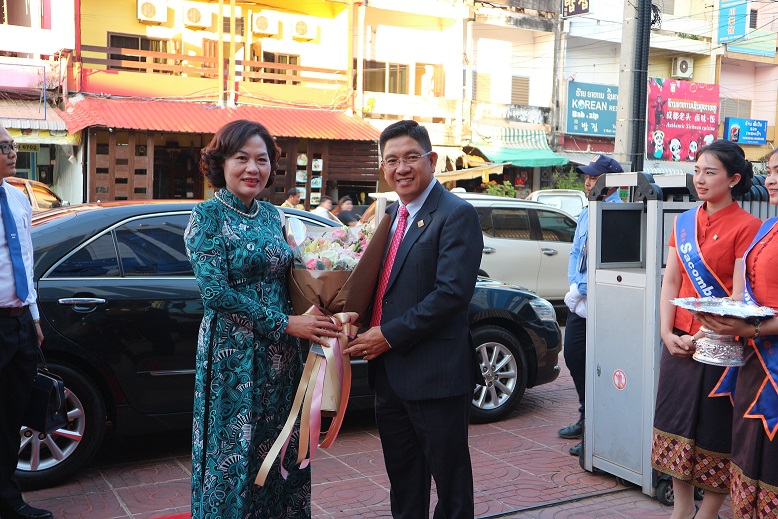 Representative of Sacombank Laos, Mr. Pham Quang Phu - Member of the Board of Directors cum General Director of Sacombank Laos welcomed the delegation to visit and work.
At the meeting, Mr. Pham Quang Phu - Member of the Board of Directors cum General Director of Sacombank Laos reported the situation of Sacombank's operation in Laos in recent years. Being present in Laos since 2008, Sacombank Laos has made significant developments, increasing Sacombank's reputation and brand name in Laos. The bank has also immersed itself in Laos' dynamic economic pace; contribute to promoting trade relations between the business community of the two countries. As of October 31, 2018, Sacombank Laos had a total deposit of VND109.278 million, total outstanding loans were VND86.035 million and pre-tax profit was VND693,000. At the end of 2018, Sacombank Laos is expected to adjust its organizational structure and establish Lane Xang Branch, increasing the total number of Sacombank's transaction points in Laos to 1 subsidiary bank and 4 branches, contributing to providing the comprehensive financial solutions and modern banking services to all customers who are corporates, local residents as well as overseas Vietnamese and Vietnamese corporates with investment in Laos.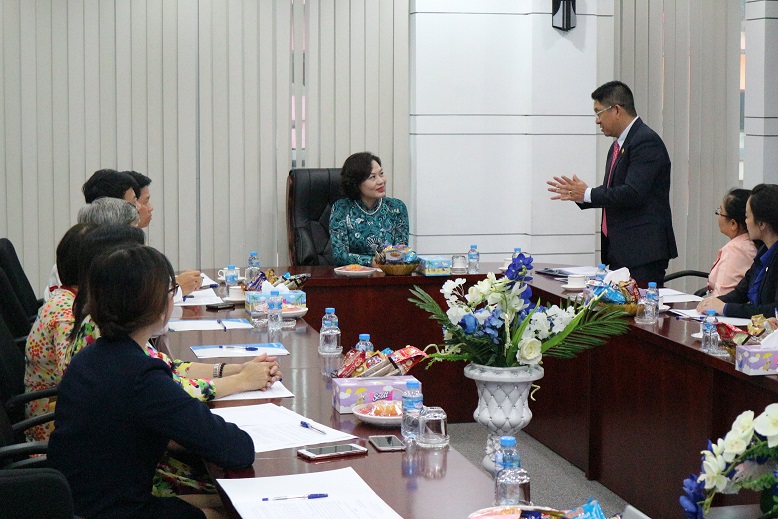 Mr. Pham Quang Phu reports on the operation of Sacombank Laos.
Deputy Governor of the State Bank of Vietnam Nguyen Thi Hong complimented the consistency and effectiveness in building Sacombank brand in the host country; At the same time, she directed Sacombank Laos to enhance investment efficiency not only to pay attention to profit but also to the community and social issues in Laos. Deputy Governor believed that after completing the restructuring and stabilizing system, Sacombank Laos will consolidate its potential and continue to growth stronger in the coming time.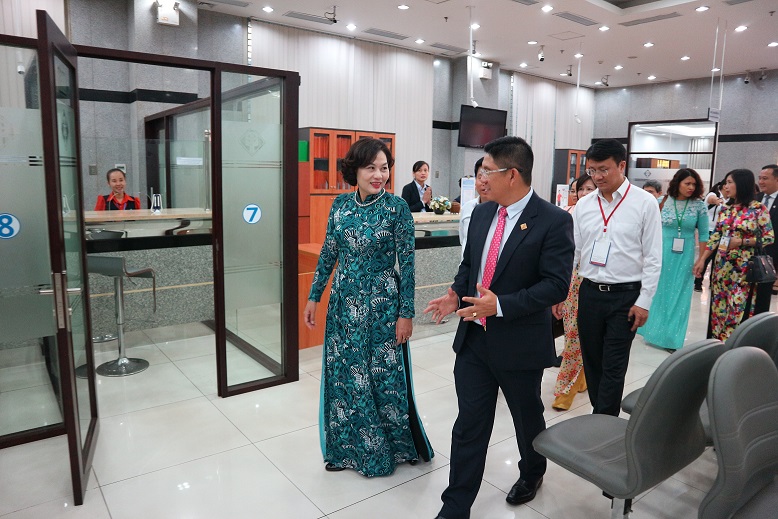 Mr. Pham Quang Phu and Ms. Nguyen Thi Hong - Deputy Governor of the State Bank of Vietnam together with the delegation visiting Sacombank Laos' working area