Sacombank launching online appointment booking service
11/06/2018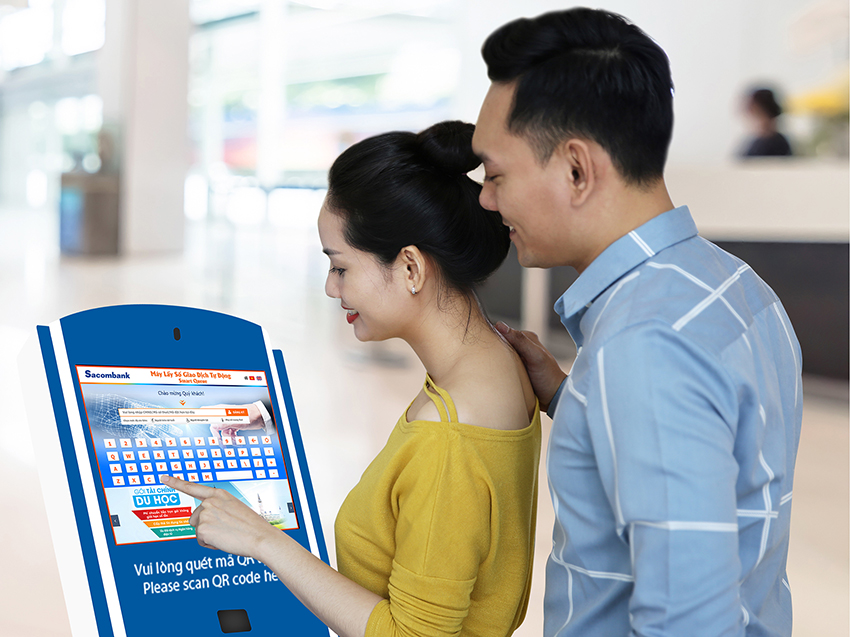 Accordingly, when successfully booking on Sacombank website or mCard application, customers will receive an appointment code (code or QR code). At the time of appointment, customers present at the registered transaction point, scan / enter the appointment code at the electronic transaction counter, and receive the priority transaction number. When making an appointment, if the customer-selected time crashes with other bookings, the customer will be notified to flexibly choose another time. Customers can also rate their satisfaction after completing the transaction right on the mCard application.
From now until 20/01/2019, Sacombank will launch the program "Make appointment immediately – Recceive instant gift" for customers who book an appointment through the mCard application to bring customers new experience. They can proactive manage transaction time while enjoy the gifts. Specifically, after completing the transaction at the counter and assessing the quality of service on the mCard, customers can receive one of the gifts including raincoats, porcelain cups or cup sets.
Currently Sacombank is deploying online appointment booking service at 10 transaction points in Ho Chi Minh City, including Central Branch, Tan Binh Branch, Saigon Branch, District 12 Branch, Tan Phu Branch, Cho Lon Branch, Binh Tay and CN Go Vap Branch, Kien Thiet trading office, Phan Xich Long Transaction office. In the near future, Sacombank will deploy this service at all remaining transaction points throughout the system.
MORE INFORMATION:
mCard is an application that makes trading and managing cards easier with many utilities. It is outstanding that this application allows customers to make quick QR payments that are wavailable worldwide; Quick withdrawal at Sacombank ATM system with QR without carrying plastic card; buy non-physical prepaid cards; Credit card payment, phone recharge, activate, lock or unlock cards; view information about balances, transaction history, credit limits, credit card transaction notices; install, update PIN in transaction...
For more information, please contact: 
All transaction point nationwide;
Hotline 1900 5555 88;
Email: ask@sacombank.com;
Website:www.sacombank.com.vn or khuyenmai.sacombank.com.