Sacombank signed contract with Unionpay International for QR Code payment
31/01/2018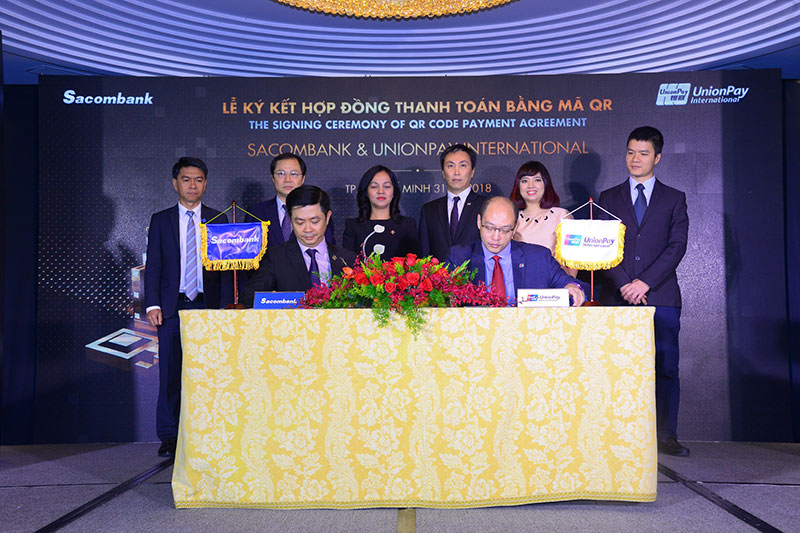 Accordingly, from March 20, 2018, Sacombank UnionPay credit cardholders can use a mobile device (phone/tablet) to scan QR codes for payment at global card accepting units; at the same time, UnionPay cardholders issued by other banks inside and outside the country will also be paid at the QR accepting units linked to Sacombank.
In addition, Sacombank and UnionPay International will develop new functions for Sacombank UnionPay card such as: Online payment (UPOP); 3D secure authentication method when using online payment transactions; special travel incentives in Asia for credit cards with new Travel Mate identification; EMV card chip conversion to ensure the security of card information when trading and issuing Platinum credit card...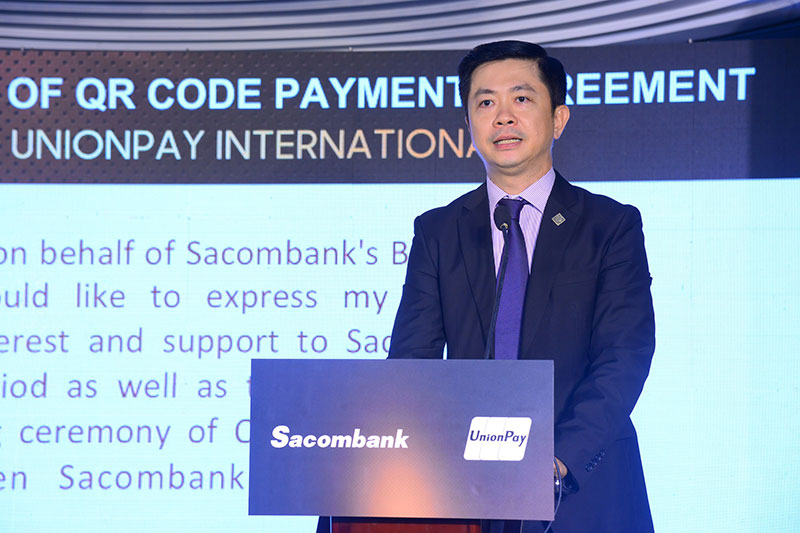 Approaching the market trend and demand, Sacombank is the first bank in Vietnam introduces a Contactless payment method for Visa cards and quick payment by QR for Visa, Mastercard. In 2017, Sacombank's card operations have consistently achieved prestigious awards such as: The Bank has the most efficient network of cards; The leading bank for the development of new technologies; Leading bank to implement touch payment technology and payment technology with QR code ...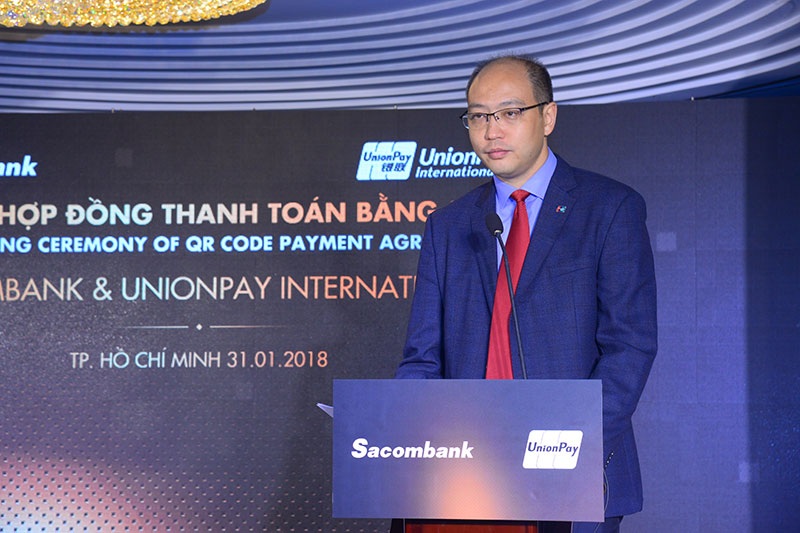 About UnionPay International:
UnionPay International (UPI) - established in November 2012 - is one of six EMVCo member organizations and the largest card organization with over 6 billion cards. UPI has 53 international branches and more than 500 member banks globally, and is affiliated with more than 1,700 organizations around the world. Currently UnionPay cards are accepted in 162 countries and are available in 42 countries.