Customers won a Toyota Camry and hundreds of gifts at Sacombank
29/10/2019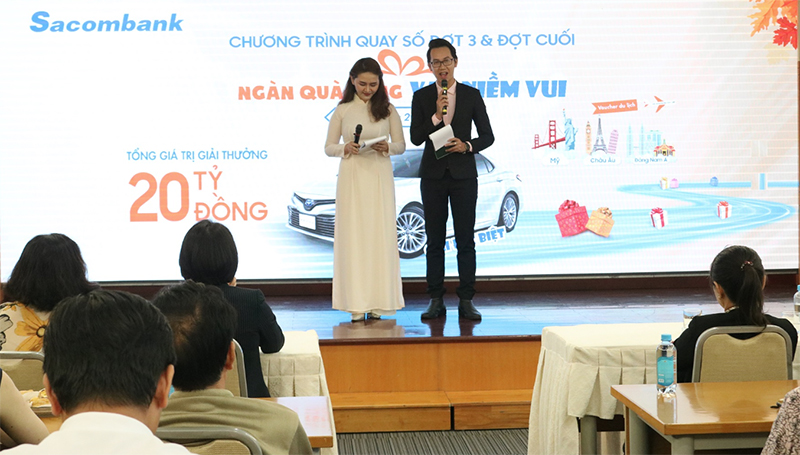 Previously, Sacombank held two lotteries on August 27 and September 25, 2019 to identify 24 winners of Honda SH Mode and 1,000 customers winning a travel backpacks.
"Thousand Gifts - Ten thousand Joys" is a promotion program launched by Sacombank from July 22 to October 19, 2019 for individual customers with a total prize value of up to VND 20 billion. Specifically, when customers deposit at Sacombank or eBanking transaction centers (iBanking and mBanking) with at least VND 5 million at a term of 2 - 36 months, or have successful transactions from VND 5 million via NganLuong.vn electronics; or accumulated USA1,400 in received remittance; or paying a fee of VND 100,000 for using the service (excluding card service fee, credit service fee) is received a lucky draw code.
Winner list is posted on website khuyenmai.sacombank.com.
For further information, please contact:
• All transaction office nation-wide;
• Hotline 1900 5555 88;
• Email: ask@sacombank.com