Sacombank's profit to exceed 20% of 2019 target
20/12/2019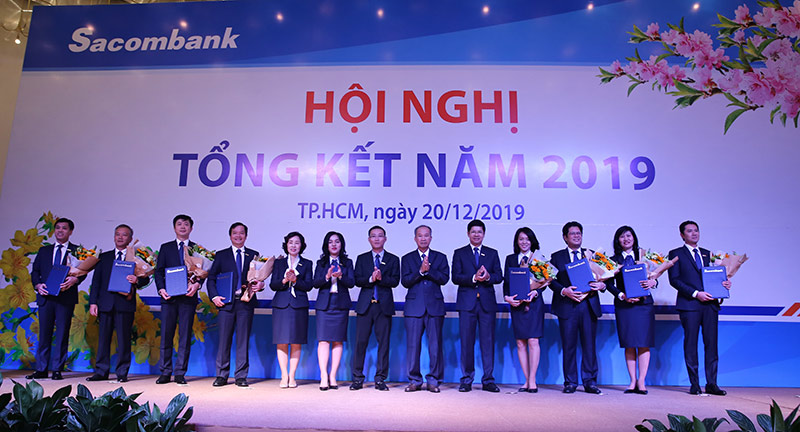 Besides, Sacombank's operational safety and risk management parameters are in compliance with the roadmap set out by the State Bank of Vietnam (SBV) under Circular 41 on the adoption of Basel II standards by January 1st, 2020. In addition, Sacombank has also completed the governance mechanism under Circular 13 and implemented synchronously advanced projects for Basel II such as the loan origination system, the credit risk quantification model, the risk management database framework, upgrading and perfecting the asset liability management framework, internal audit framework, upgrading pricing framework and building framework for market risk capital requirements, and building a centralized debt management and recovery system.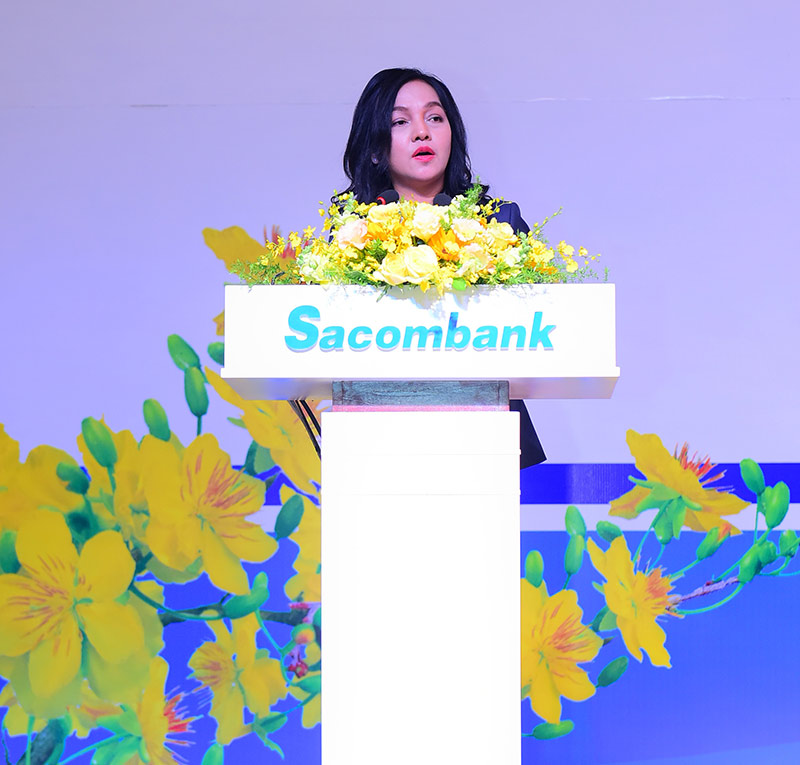 Ms. Nguyen Duc Thach Diem – Sacombank's Member of the Board of Directors cum CEO, gives the bank's key solutions for 2020.
In line with the business acceleration and risk management, Sacombank has standardized its organizational structure, strengthened management methods through the implementation of a balanced scorecard model throughout the system, improved quality of customer services, diversified products and services, and applied modern payment technology and preferential policies, etc.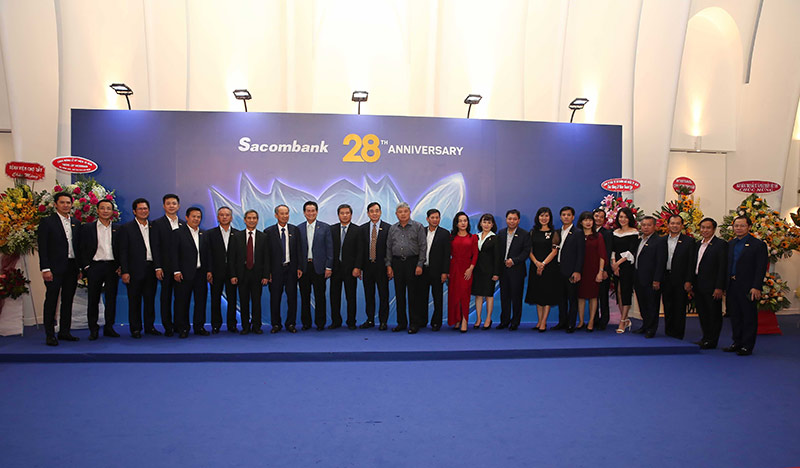 Sacombank's leaders welcome valued guests at the bank's 28th anniversary celebration.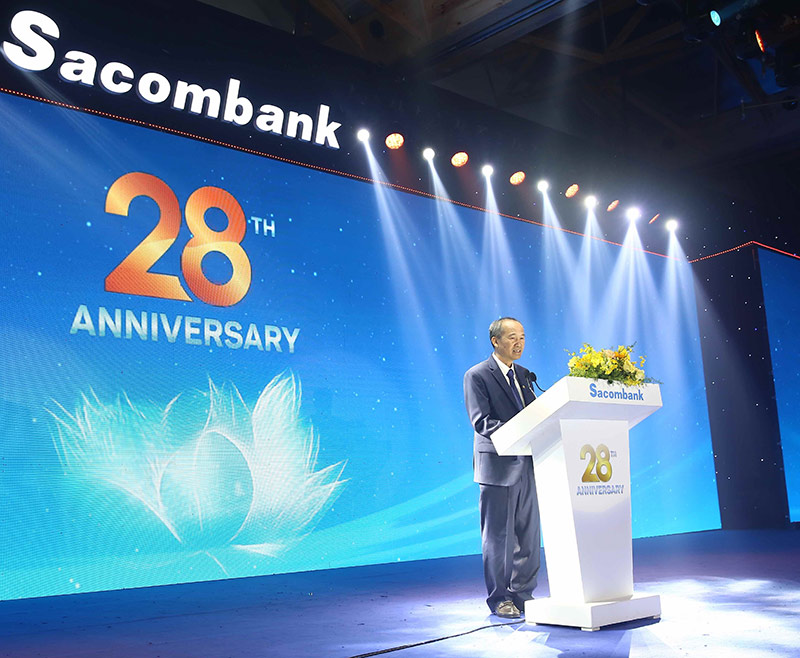 Mr. Duong Cong Minh - Chairman of the Board of Directors of Sacombank shares the bank's achievements and expresses his gratitude to the leaders of the government agencies, newspapers, partners, investors, customers, valued guests, founding shareholders and all employees of Sacombank at the bank's 28th anniversary celebration.
These achievements not only present the spirit of creativity, solidarity, innovation, determination of the leaders and employees of Sacombank, but also are evidence of the trust and loyalty of customers, partners and shareholders, helping Sacombank to step by step consolidate, speed up to re-gain its position in the market and be ready to win new goals.
Recognizing the market has opportunities and difficulties in 2020, Sacombank will focus on expanding scale and market share and further improving business efficiency and financial indicators, strict control of bad debts and credit quality, speeding up restructuring, enhancing customer experiences, applying modern IT and security platforms, accompanying business community and economic sectors, streamlining of the bank's apparatus, and improving the quality of human resources and working environment.