Sacombank accompanies "Humanitarian Month" in Nam Dinh province
20/05/2019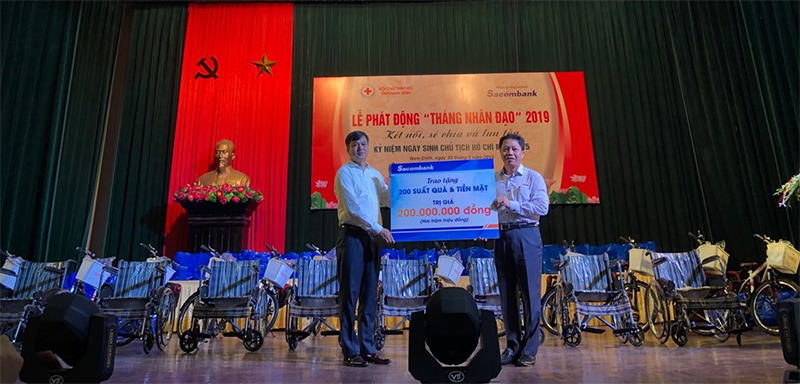 Nam Dinh's "Humanitarian Month" is a program launched by Nam Dinh People's Committee, aiming to carry out voluntary activities and red cross activities at provincial agencies and organizations, thereby promoting the implementation process to achieve the national targets on sustainably reducing poverty, building solidarity and compassionate communities. This year, Sacombank participated in "Humanitarian Month" as the main sponsor to support in giving gifts for disadvantaged people in the province. In particular, Sacombank pioneered to donate more than 190 gifts at the launching ceremony of programs including commodity goods and cash with a value of VND1,000,000 / gifts. In addition, Sacombank's Board of Directors also visit to the families to encourage and present gifts to whose family having victims of Agent Orange or who were particularly in difficulty.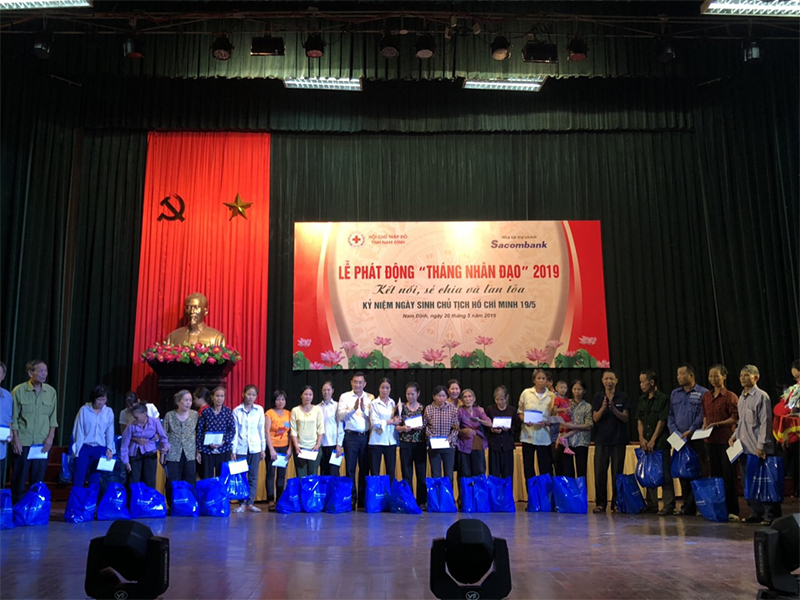 Sacombank presented many gifts at the launching ceremony of "Humanitarian Month" in Nam Dinh province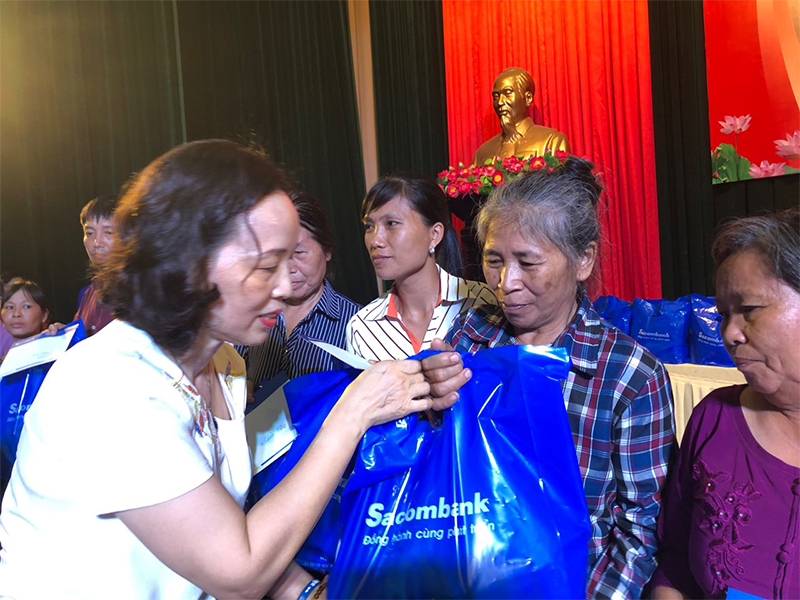 Ms. Nguyen Thi Thanh Mai – Member of Supervisory Board presented gifts to disadvantaged people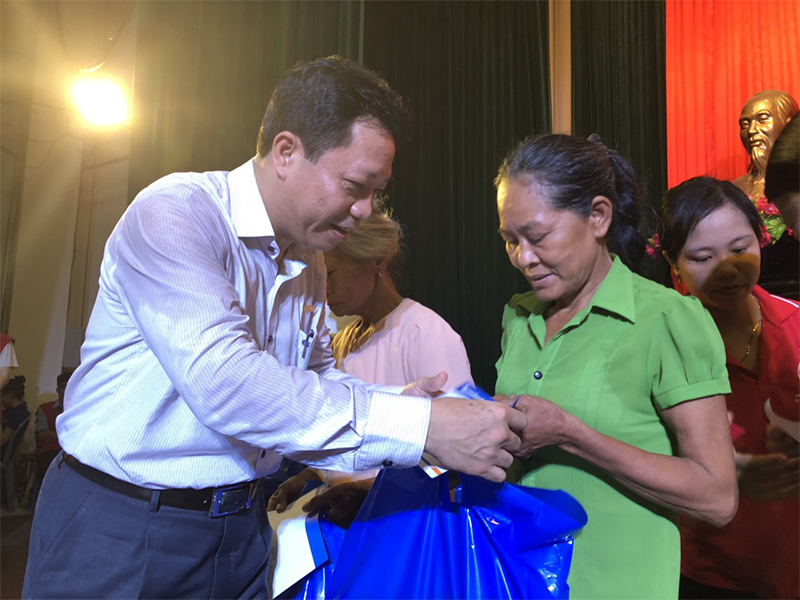 Mr. Hoang Thanh Hai - Deputy General Director cum Northern Region Director presented gifts to disadvantaged people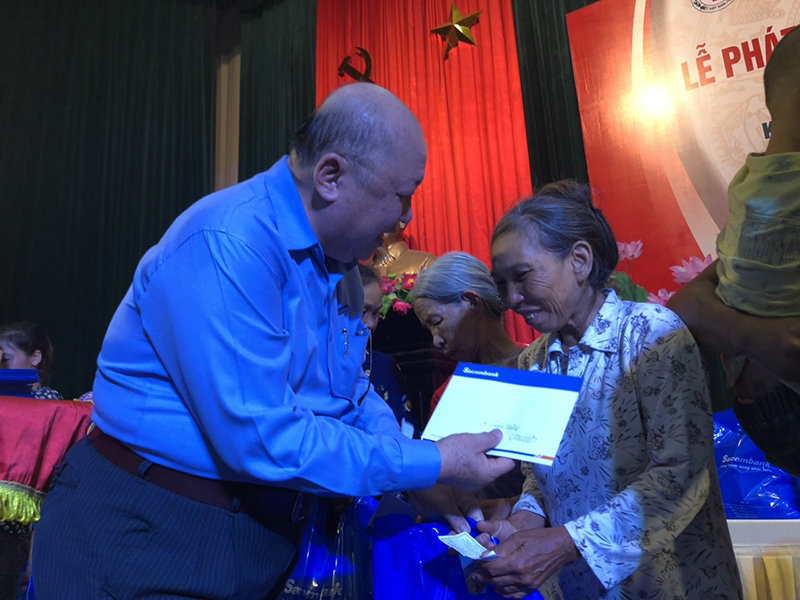 Mr. Vo Van Dang - Standing Deputy Secretary of the Party Committee, Vice Chairman of the Communist Party of Vietnam presented gifts to disadvantaged people.
In addition to accompanying the "Humanitarian Month" in Nam Dinh province, this year, Sacombank is focusing on such community activities as: a cross-country marathon campaign named "Run for community health" which organized for the 16th time in 39 provinces and cities nationwide attracted more than 28,000 athletes who are students, army forces, office staff and employees of Sacombank at localities; The program "Warm Spring" spreads over 63 provinces and cities across the country to share difficulties, motivate the spirit and bring joy when Spring comes to the poor children, orphans, disabled people, and the elderly loners who are cared for at charitable institutions, the "Sacombank - Sharing from the Heart" program to respond to the blood donation - "Red Journey" campaign led by the National Steering Committee to contribute to overcome anemia in hospitals and health facilities across the country; Scholarships "Sacombank nurturing big dreams" for excellent students whose live in difficulty circumstances but achieving high education results... These community activities are Sacombank's contribution to the development of the whole society which are always aligned with Sacombank motto.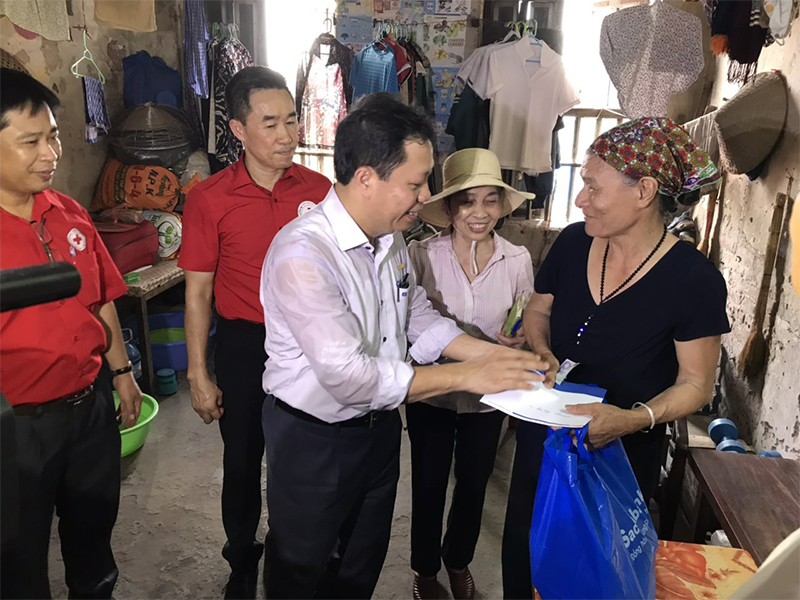 Mr. Hoang Thanh Hai - Deputy General Director and Director of Northern Region directly visited and presented to
the families whose members are victims of Agent Orange living in extremely difficult circumstances.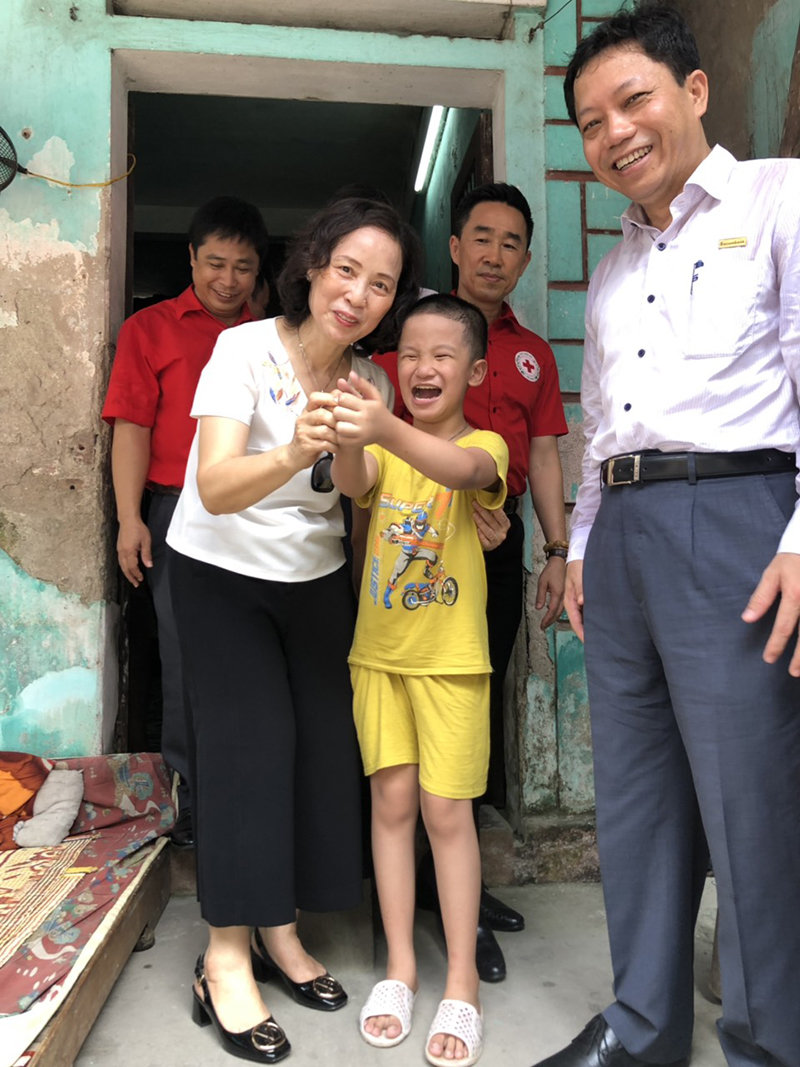 Sacombank's representative, Ms. Nguyen Thi Thanh Mai and Mr. Hoang Thanh Hai visited and donated to victims of Agent Orange.

It is expected that by the end of September 2019, Sacombank will start operating business activities of Nam Dinh Branch to provide modern banking products and services for local people. Besides, this will be an opportunity for Sacombank to be closely connected and directly accompany with the development of Nam Dinh province in the future. The opening of Nam Dinh Branch will help Sacombank increase its operation network to 568 transaction points to complete its presence on 48/63 provinces in Vietnam and two countries of Laos and Cambodia, leading the group of joint stock commercial banks in Vietnam in terms of trading network.