Sacombank awarded a more than VND1 billion car prize and 108 prizes to corporate customers
29/01/2019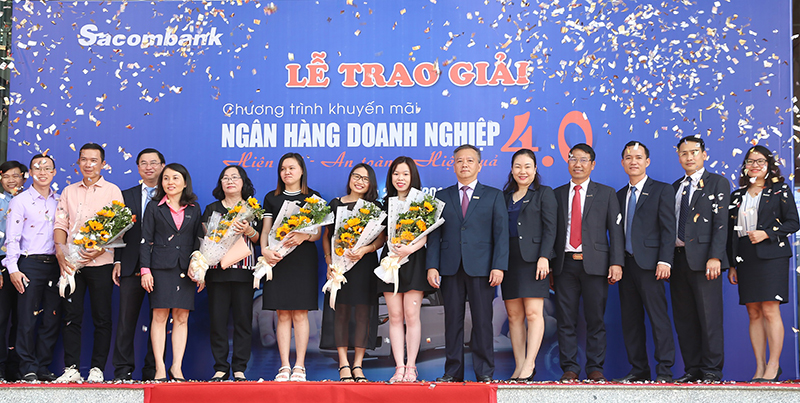 "Corporate Bank 4.0" is a promotion campaign for corporate customers with a total value of nearly VND 2 billion and fee incentives for corporate customers using online services and transactions, e-document and invoice at Sacombank. 109 enterprises that won the program awards were identified through 3 dial-up sessions on 12/11/2018, 12/12/2018, 15/01/2019 in the presence of representatives of the Promotion Department – Ministry of Industry & Trade, representatives of the Board of Directors of Sacombank, representatives of customers and journalists from media institutions. List of winners of the program has been posted on Sacombank website khuyenmai.sacombank.com.
At the award ceremony, representatives of Pet-pro Veterinary Hospital Co., Ltd. shared: "We are very happy to receive this award from Sacombank. But we think it all comes from fate. That fate comes from the fact that our business is very interested in the industrial revolution 4.0 and its applications. Specifically, in the payment field, we use electronic banking products of Sacombank such as salary payment, batch payment... On this occasion, we also want to share with other potential customers that: "Please experience the convenience of modern Banking utilities and accompanying Sacombank. This year we are the winner and the next most likely is you"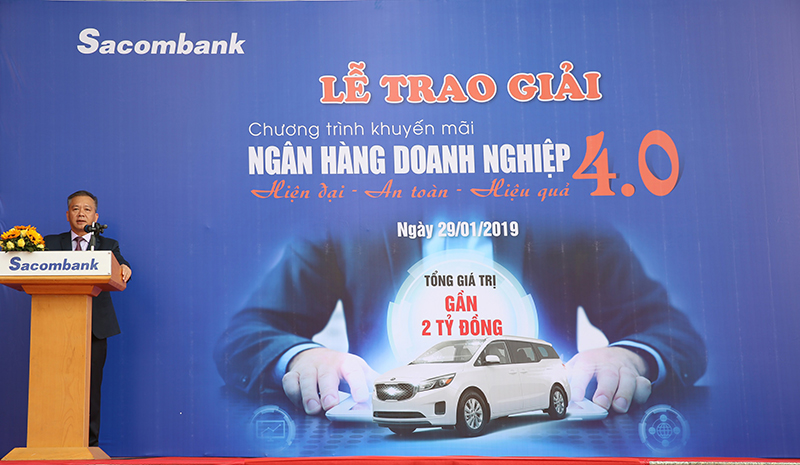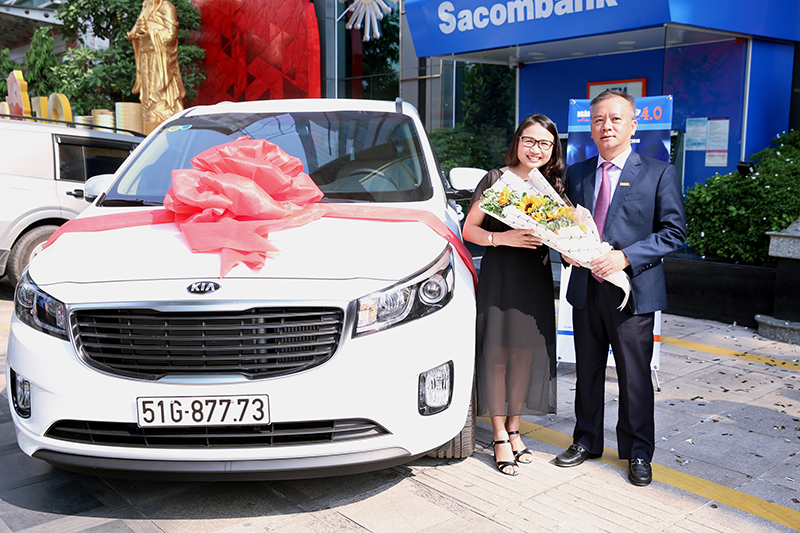 Mr. Phan Dinh Tue - Sacombank Deputy CEO gave speech at the award ceremony.
Mr. Phan Dinh Tue, Deputy CEO of Sacombank, also said: "What we are very happy that the promotion campaign "Corporate Bank 4.0" has received many positive feedbacks and evaluation from the enterprise across the country for its practical incentives on fees and procedures as well as modern utilities in dealing with banks. This is also a very meaningful result, reflecting the commitment to accompany customers throughout the operation of Sacombank".


For more information, please visit:
-
Website:
www.sacombank.com.vn
or
www.khuyenmai.sacombank.com
;
-
Hotline 24/7: 1900 5555 88; 
-
Email:
ask@sacombank.com
.