Sacombank inaugurates the new office of Ba Queo transaction office
18/06/2019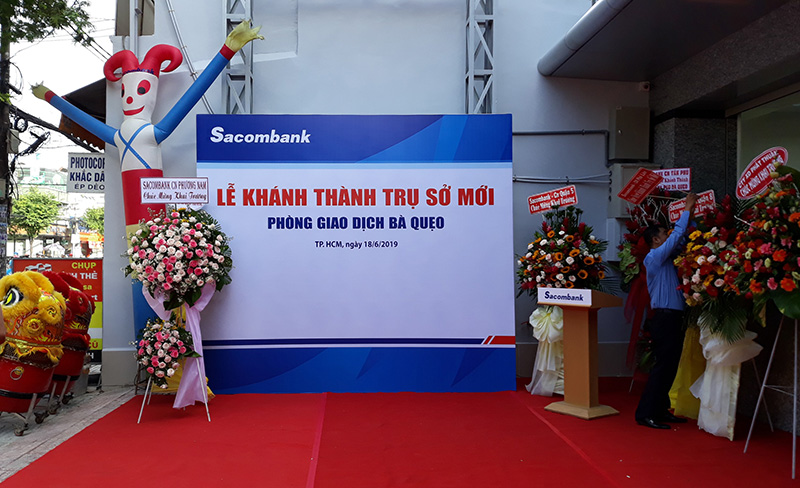 On the occasion of the inauguration of the new office, Sacombank Ba Queo transaction office launched a promotion program with many attractive gifts for customers who open savings accounts on this occasion.
The new office of Ba Queo transaction office is located at the administrative center of Tan Binh district, where it is a densely populated area surrounded by enterprises' offices, convenient for communication and trading. With a wide range of products and services and professional staff, Ba Queo transaction office will meet all financial needs of customers in the area, offers full package of financial solutions with the most reasonable fees in order to reduce pressure and help to enhance competitiveness for businesses, contributes to the economic development of Ho Chi Minh City.
Sacombank has provided customers with its banking products and services: VND deposits, USD deposits with attractive interest rates and quick procedures, corporate loans and individual loans with quick procedures, reasonable interest rates, timely disbursement schedule to better serve production and consumption needs of customers, good money transfer services with reasonable fees through an operational network of 566 transaction offices across 48/63 provinces of Vietnam, and in Laos and Cambodia, other services: guarantee service, factoring service, cash collection/payment services, payroll service, ATM card, forex trading and foreign currency exchange service, remittances payment service, forex service in the domestic and international markets as well as financial consulting service.