Sacombank issued domestic chip card for the first time in Vietnam
29/05/2019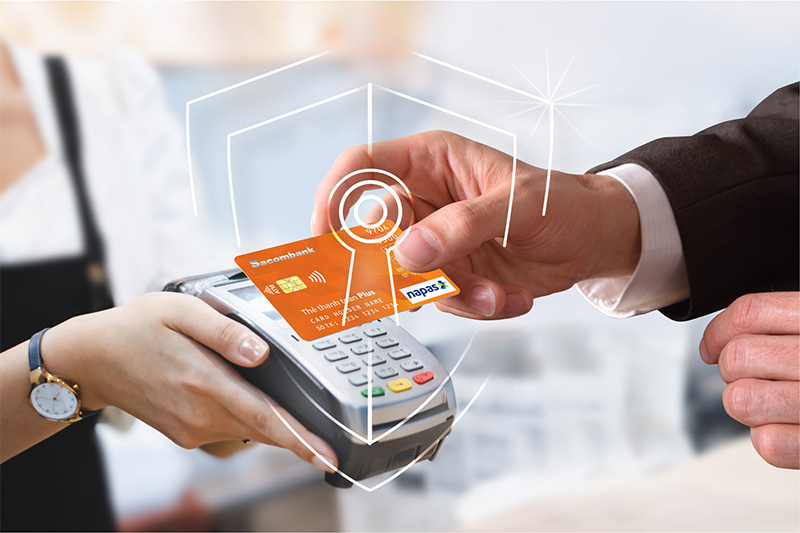 Plus payment card with EMV chip is an electronic chip card which satisfied the card standards of international card issuance organizationals with the ability to store and encrypt information with high security, to help reduce fraud and fake transactions. At the same time, customers simply touch or wave the card on POS NFC for a few seconds to complete transaction and is not required to sign the bill with transaction from under VND1 million . Plus payment card is connected to payment deposit account at Sacombank, allowing customers to use money in the account to make payment and withdrawal transactions nationwide; making interbank money transfer and online shopping at many websites. Currently, Sacombank is ready to issue domestic chip cards to customers since its launch.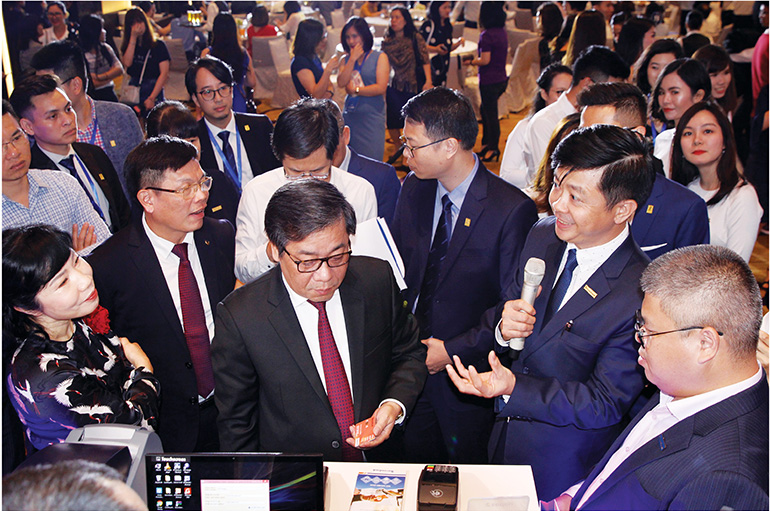 Mr. Nguyen Kim Anh, Deputy Governor of the State Bank of Vietnam, experienced opening a domestic chip card of Sacombank
with the introduction of Mr. Nguyen Minh Tam, Deputy General Director of Sacombank.
In the first quarter of 2019, Sacombank also successfully implemented the QR code transaction function for the first domestic card in Vietnam, after pioneering applied for international cards since 2017. Therefore, instead of using plastic cards, cardholders can download Sacombank Pay application from App Store / Google Play immediately to mobile phone to scan QR code and make payment at transaction acceptance and withdraw cash at Sacombank ATMs. In addition, Sacombank Pay financial management application also provides customers with many interesting experiences in the digital banking sector such as the convenienct of interbank connection among domestic and international banks; easily top-up / transfer money into the application; transfer money to any recipient via account, card, mobile phone number or personal QR code; actively manage cards and accounts; split your dining bill, shopping bill with friends; making payment in many areas; find transaction points, ATMs as well as the latest promotions...
For more information, please contact Hotline 1900 5555 88 or 028 3526 6060; access to website sacombank.com.vn and register online for card at website card.sacombank.com.vn.