Sacombank JCB card continue to lead the market in 2019
23/09/2019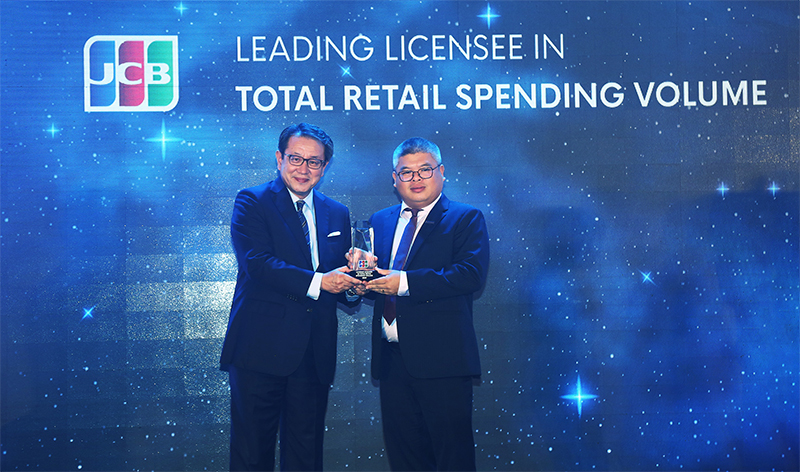 Earlier, in early 2019, Sacombank became the first bank in the world to be eligible to sign a cooperation agreement to implement QR code payment method with the Japanese international card organization - JCB. At the same time, Sacombank also became the first Vietnamese bank to issue JCB's most advanced payment card called Sacombank JCB Platinum Debit with the outstanding utility in terms of accumulating miles when shopping to redeem for airline tickets, earning qualifying miles/flights on Vietnam Airlines, annual fee or cash and many privileges when traveling abroad.
In addition, Sacombank is releasing to the market three types of JCB international credit cards, namely Sacombank JCB Classic, Sacombank JCB Gold and Sacombank JCB Ultimate with such utilities as: pre-purchase - postpaid with up to 55 days free of interest charge; Pay at millions of POS in the world or via the Internet, especially payment method of touching the card on the POS machine or scanning the QR code at global card acceptance points and withdrawing money without plastic cards by scanning QR code at Sacombank ATMs nationwide; purchase via the Internet; enjoy up to 50% discount at hundreds of shopping and dining outlets; accumulate points to redeem when shopping; enjoy 0% interest installment anytime, anywhere...
Besides, Sacombank JCB Classic, Sacombank JCB Gold also has a prominent utility that is free cash withdrawal at all Sacombank ATMs; Sacombank JCB Ultimate - the highest product of JCB credit cards gives cardholders outstanding privileges such as: refund up to maximum 15% for every transaction; minimum credit limit of VND 300 million; travel insurance packages worldwide worth up to VND 11.4 billion; free use of many VIP lounges at airports around the world; free special treat at high-end restaurants; 24/7 global support via Hotline for free when booking car rental services, hotels, restaurants; special offers at golf courses in Vietnam and Japan... In addition, many other offers of these 3 card products are updated continuously at www.vn.jcb.
For further information, please contact Hotline 1900 5555 88 or 028 3526 6060; access to website khuyenmai.sacombank.com and register for card online at website card.sacombank.com.vn.